Help Us Create a Better World
Webster University's Institute for Human Rights & Humanitarian Studies combines support for teaching, research, and service to promote global citizenship among its students, staff, and alumni. With the University's international footprint, we're advancing the study of human rights issues, as well as advocacy for the protection and promotion of fundamental rights.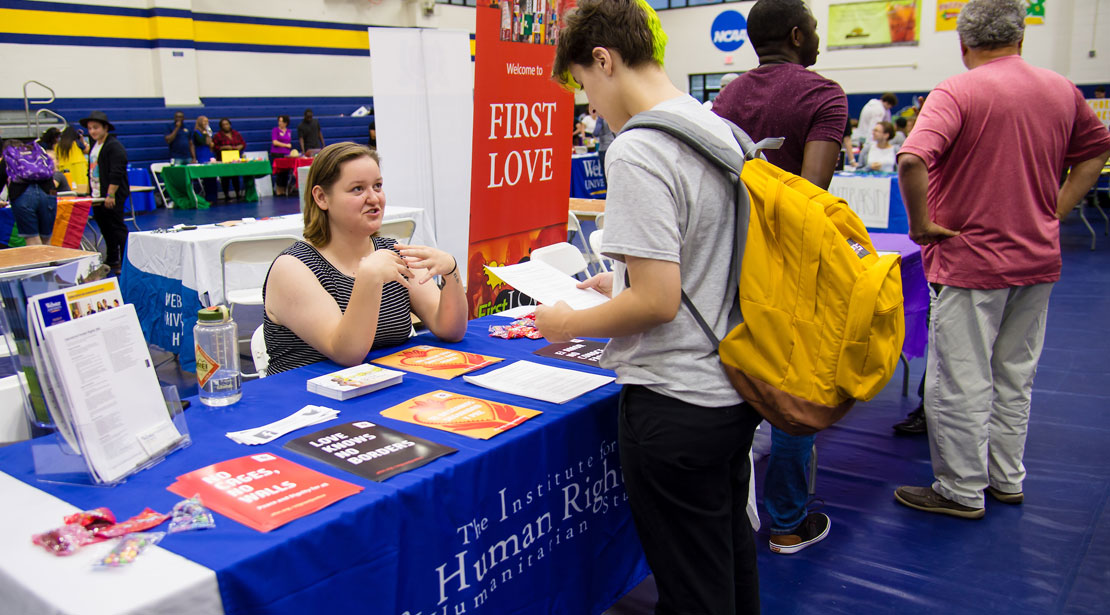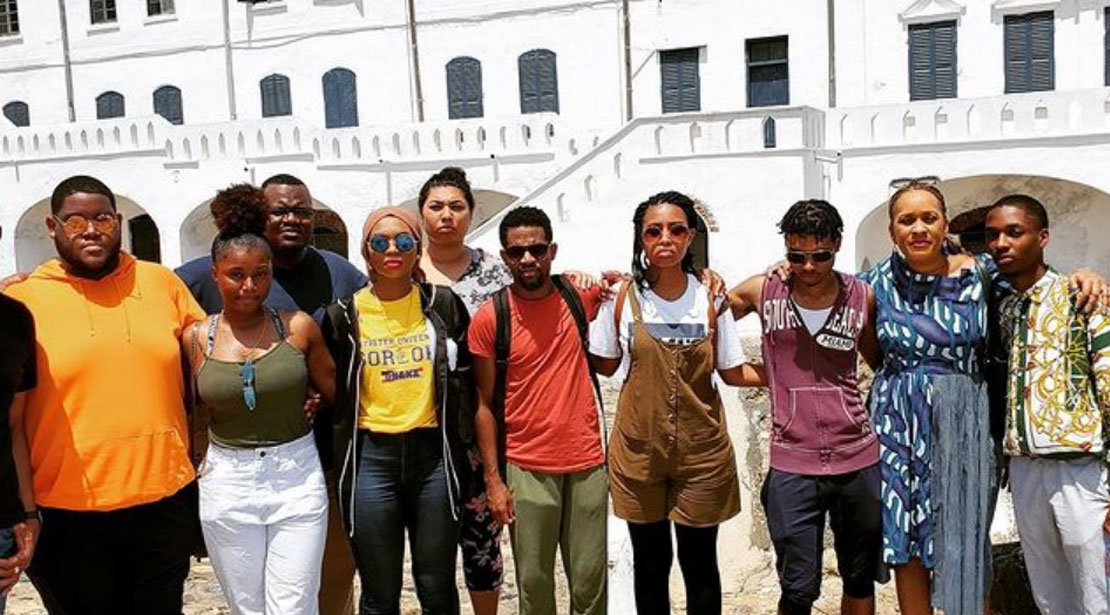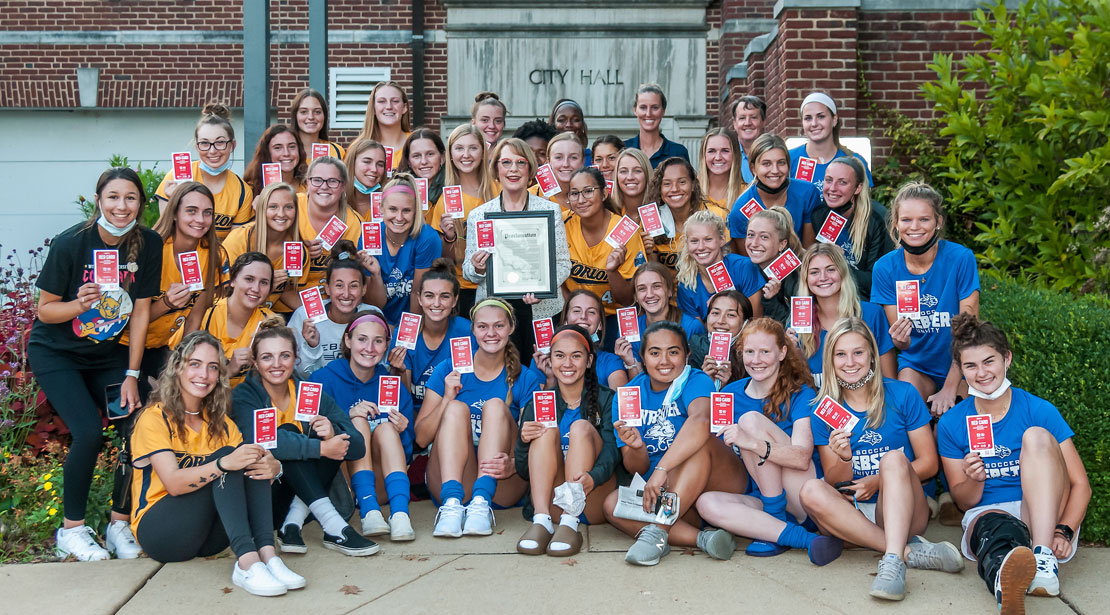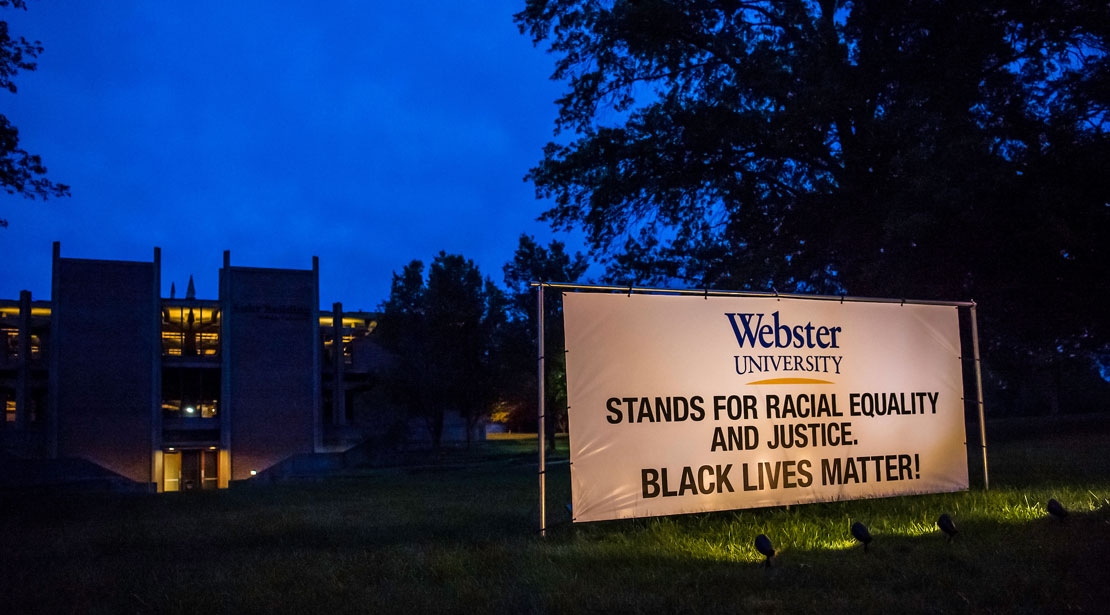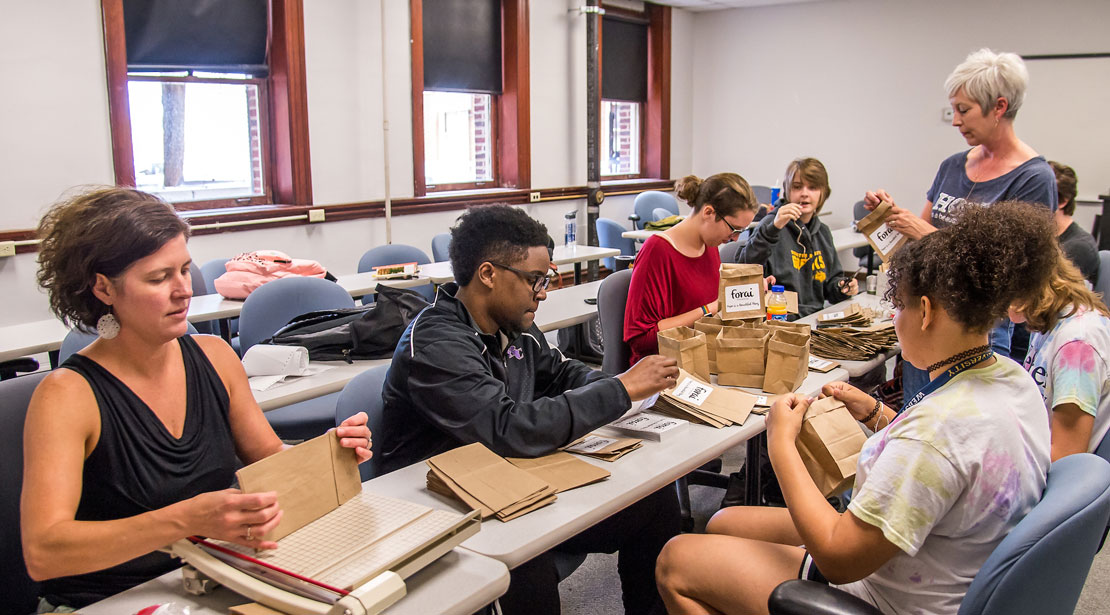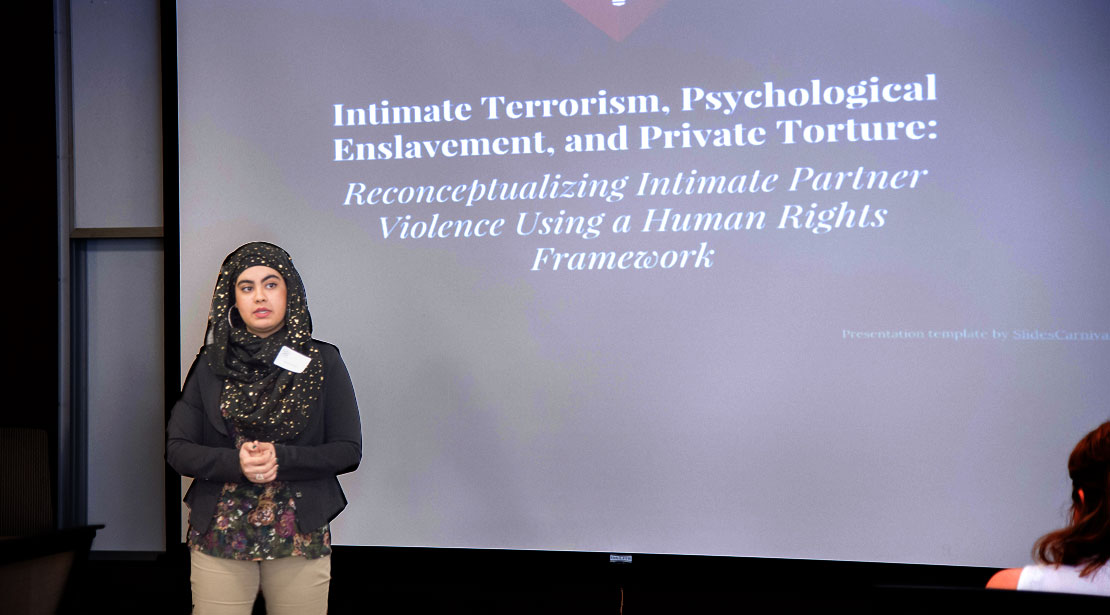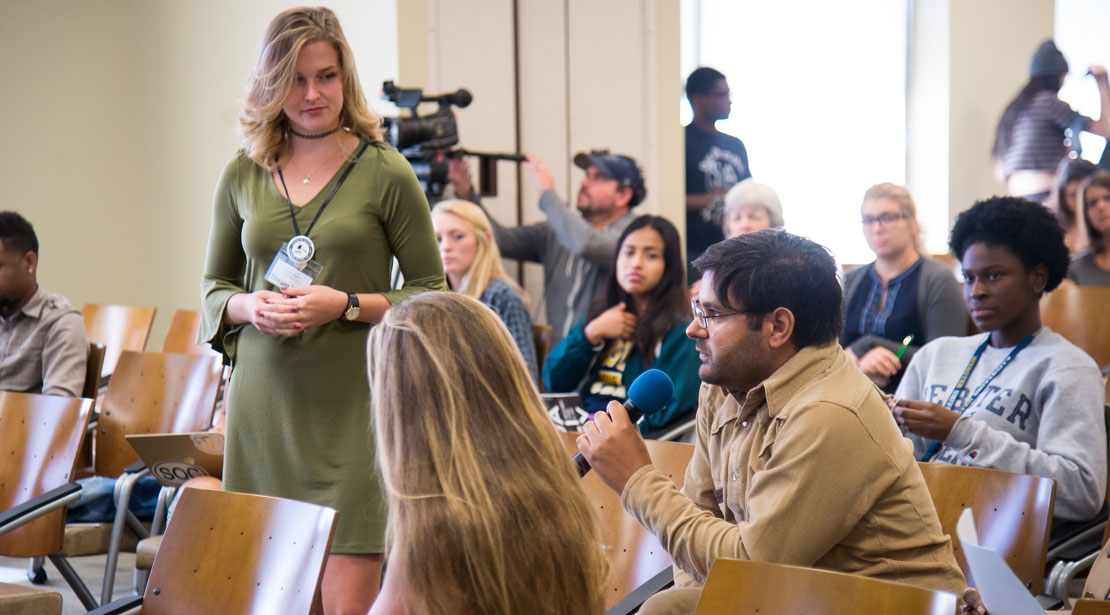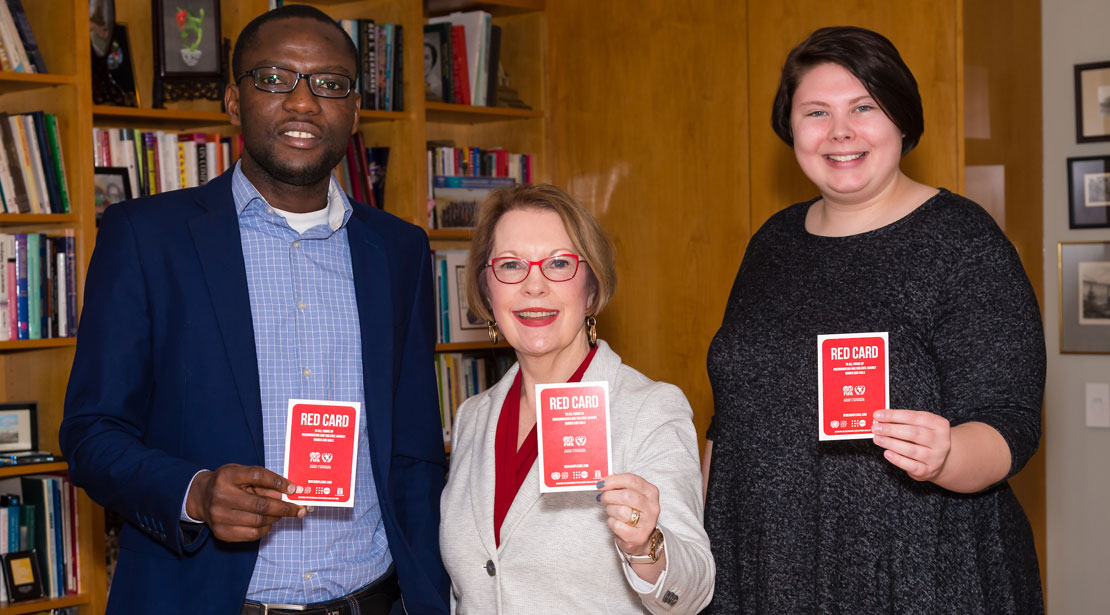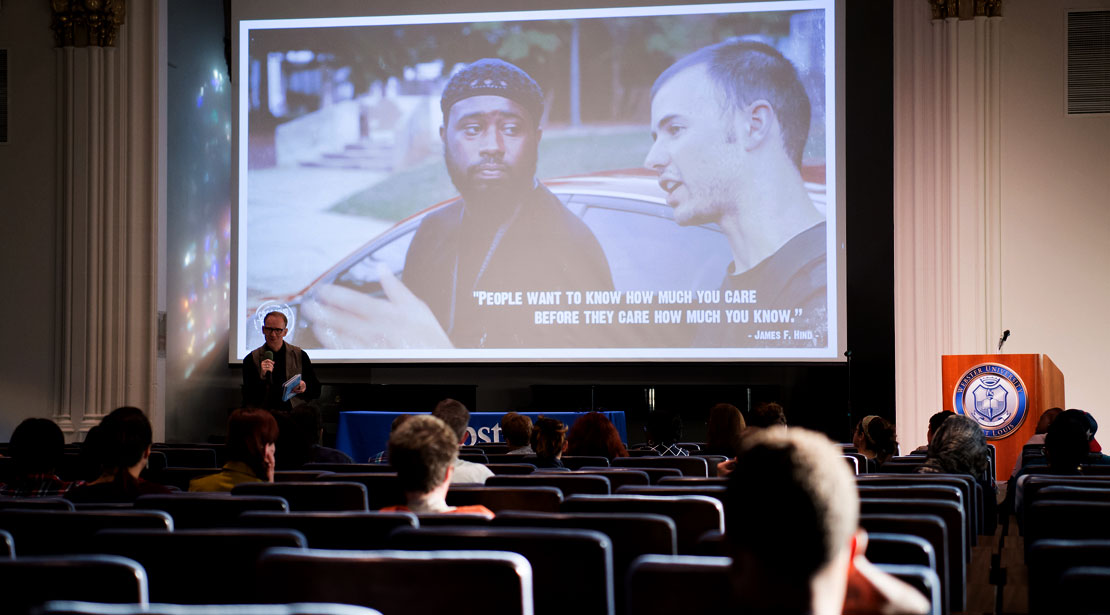 Looking Ahead
Webster Launches Two New Colleges
Moving to the College of Humanities and Social Sciences
When the College of Arts and Sciences branches into two new innovative and collaborative colleges this June, the College of Humanities and Social Sciences (CHSS) will house Webster's core humanities and social science programs and provide students and faculty members with greater opportunities to collaborate.
Human Rights Campus
We believe in the idea of a "human rights campus" at Webster, which means that human rights education is not only for our majors and minors. Our focus on undergraduate research and programming makes us a vital human rights focal point in the Midwest. Our events bring leading scholars and practitioners to campus with the aim of engaging in human rights dialogue throughout our community.
Undergraduate students share their research at our Research Across Disciplines (RAD) conference and human rights research papers and book reviews are published in the online journal Righting Wrongs: A Journal of Human Rights. We also have our own chapter of Amnesty International, which engages in campus activism throughout the academic year, as well as a variety of hybrid study abroad experiences around the world. Webster students also collaborate with a variety of non-governmental organizations to advocate for human rights in a plethora of ways, in St. Louis and beyond.
Peer-Reviewed Human Rights Academic Publication
As a student-centered university, we provide our learning community many opportunities to engage in the world around them. Our department publishes "Righting Wrongs: A Journal of Human Rights," a peer-reviewed academic journal. Contributors use this space to explore human rights issues, challenge current actions and frameworks, and engage in problem-solving to tackle some of the world's most pressing problems.
Earn a Degree in Human Rights
Webster is among only a handful of universities offering a degree in human rights, and we also have options for earning a minor or certificate. Our interdisciplinary program is taught by Institute Fellows from across academic disciplines, including from the fields of anthropology, history, legal studies, philosophy, photography, political science/international relations, and sociology. Our majors earn credit for practical field experiences—such as volunteering with resettled refugees, advocating for victims of human trafficking, addressing inadequacies in the foster care system, and fighting for reforms in the criminal justice system. Students also gain foreign language skills and research methods training in our program, as well as extensive knowledge of human rights challenges and potential solutions. These experiences are made possible by faculty members who are deeply committed to human rights education and advocacy.
Annual Human Rights Conference
Webster University's Institute for Human Rights and Humanitarian Studies sponsors the Annual Human Rights Conference, hosted at Webster's St. Louis, Missouri, campus. This free two-day event is open to the public and has been held since 2010 with presenters and speakers from around the country as well as Webster faculty and alumni.
News & Events
Experience Webster