200,000+
Alumni from our Global Campuses
Understanding how cultures and customs are integrated into business, politics and society creates a great foundation for many professionals and students. The International Relations degree programs are designed for undergraduate and graduate students to learn about the complex relationships among institutions of international governance.
The international relations curriculum enables students to analyze the legal, historical, socioeconomic, and political factors that are key elements in this field of study. Webster students also examine the dynamics, structural characteristics, and humanitarian issues of the global community.
Gain a Global Perspective
"You cannot talk about this campus without mentioning the diversity at Webster. People from all over the world come to this place to learn, and that gave me a broader perspective about the world."
Hermann Pondi
BA in International Relations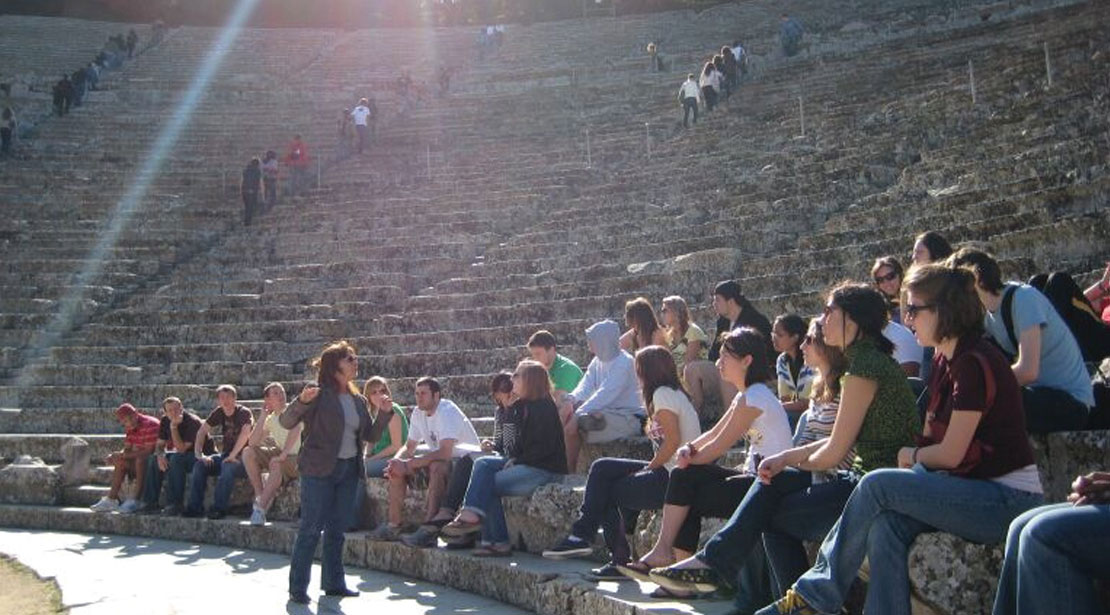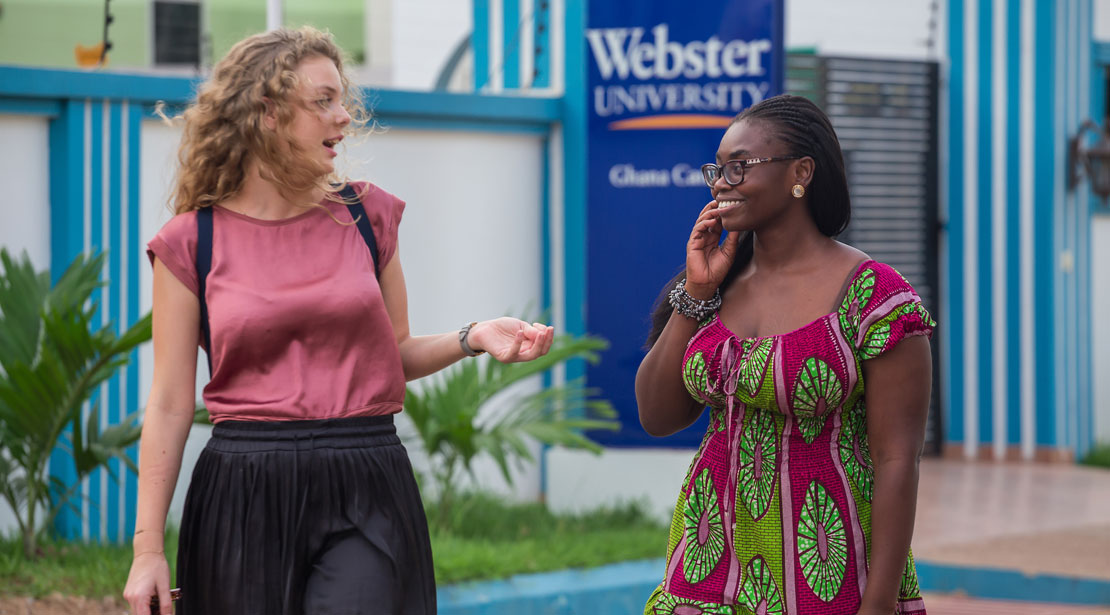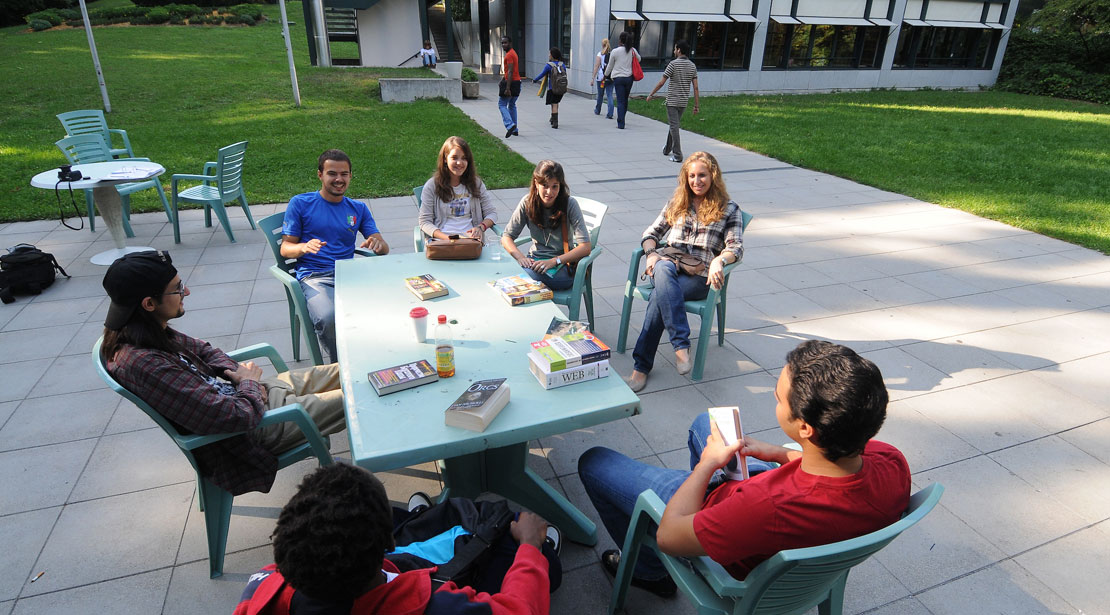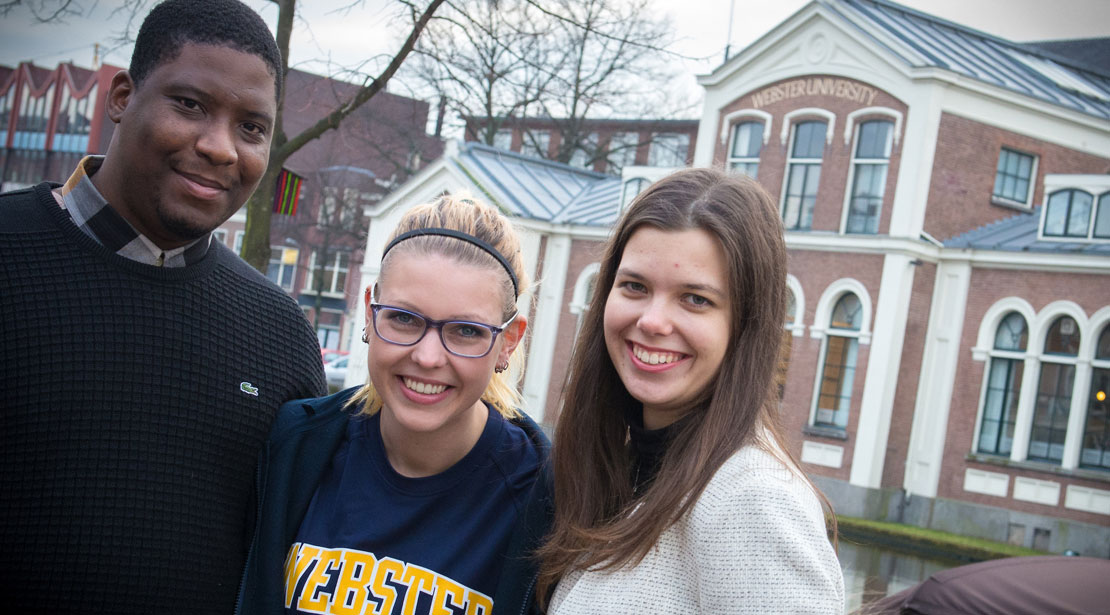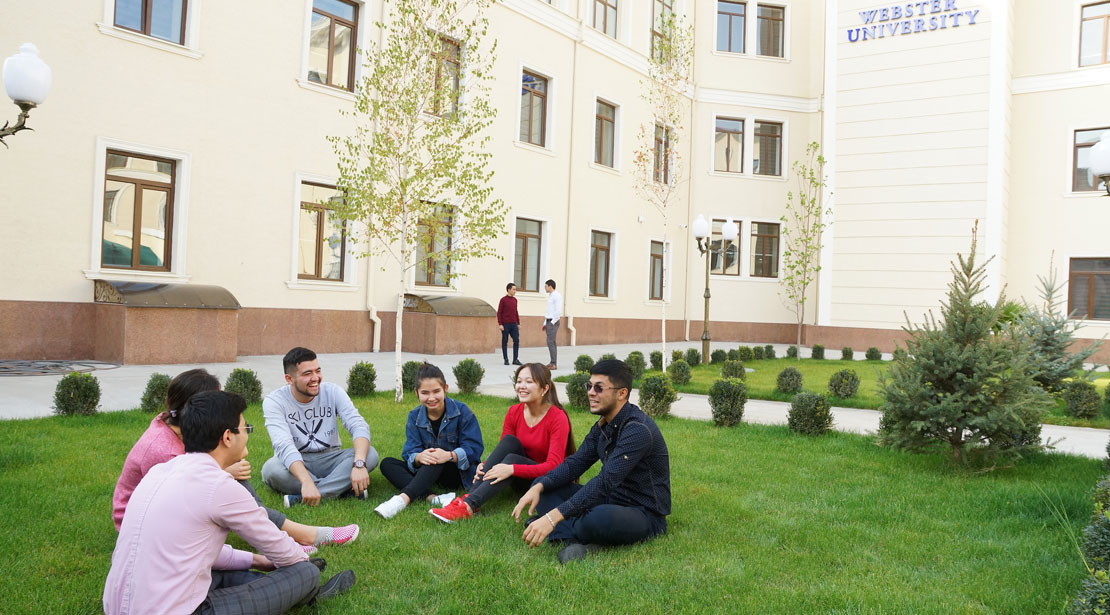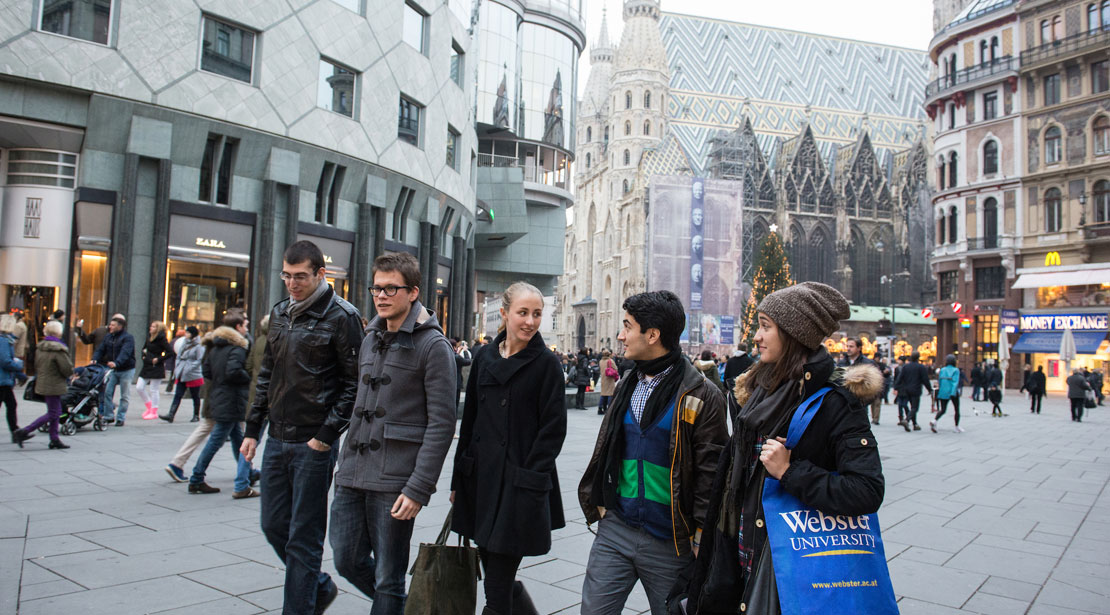 Academic Levels of Study
The undergraduate international relations major at Webster is designed to help students develop the skills they need to understand and take part in an interconnected world: political awareness, economic understanding, cultural competency, and global citizenship.
Students pursuing a bachelor's degree in international relations may select the following emphases:
Emphasis in International Economics: designed for students interested in a deeper understanding of the global economy on a micro and macro scale (Available only in St. Louis and Geneva).
Emphasis Migration and Refugee Studies: designed to give students working knowledge of migration and displacement issues and the sociocultural, political, and economic forces which surround them (Available only in Geneva).
Students can earn a minor in international relations.
Details on Specific Program Requirements and Learning Outcomes
The master's degree in International Relations at Webster University is unique for a number of reasons. Students are able to take advantage of Webster's global footprint by studying abroad at Webster campuses throughout the world and are taught by faculty who are noted scholars and practitioners in the field. The program offers considerable flexibility and can be taken on a full-time or part-time basis. Webster is also nationally recognized as military-friendly.
International relations students at Webster have gone on to work for Meds for Kids, Boeing, ABB, Enterprise, the Associate Ministry of Coordination and Competitiveness in Ecuador, the United States Army, and as a preparatoria teacher in Honduras. Other graduates have gone on to practice law and work in academia (for example, at Washington University in St. Louis).
Paired Options
Enhance Your Master's Degree
You can pair your degree with another major in National Security Studies or with the MBA for a second degree.
This program is offered only in St. Louis.
Webster's combined degree option allows you to start work on your Master of Arts in International Relations while completing your Bachelor of Arts, saving 12 credits in total. Students who have completed between 64 and 98 credit hours and who have maintained a 3.3 GPA in previous college work are eligible to apply.
Details on Specific Program Requirements and Learning Outcomes
Education to Make a Global Impact
"I hope to continue my work with the United Nations as a full-time staffer to help fight for human rights for peoples of Africa and other places around the world."
Igho Ekakitie
BA in International Relations, '23
What do Webster graduates do with their degree?
Some of the careers our graduates have succeeded in include:
Development Officer
Attorney
Museum Curator
Security and Business Ethics Research Analyst
United States Army Captain
Magazine Editor
Academic Project Coordinator
Finance Officer
Get Started on Your Program
Take the next step toward earning your degree. We are here to help.