200,000+
Alumni from our Global Campuses
Thinking about enrolling in an early college program at your local community college?
You likely have many questions, mostly about whether this is the right choice for you, what advantages this might give you as you look forward to your possible career paths, and whether the credits you complete will be accepted to 4-year colleges or universities. At Webster, we have created a program tailored for high school graduates who are also earning an associate degree through an early college program.
Continue to excel throughout your higher education experience with WEBSTER●ACCEL.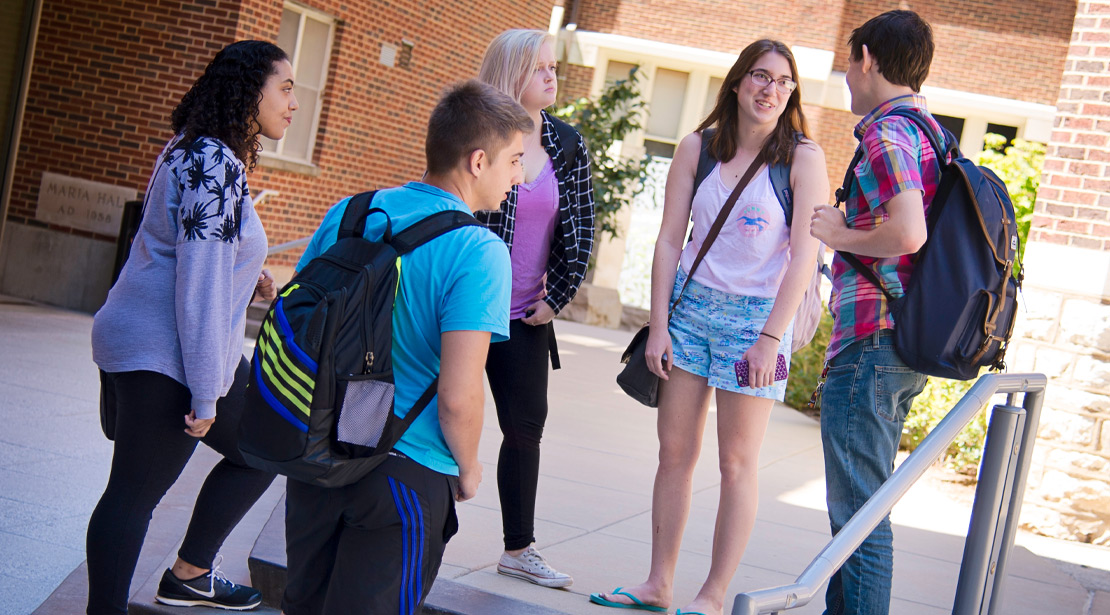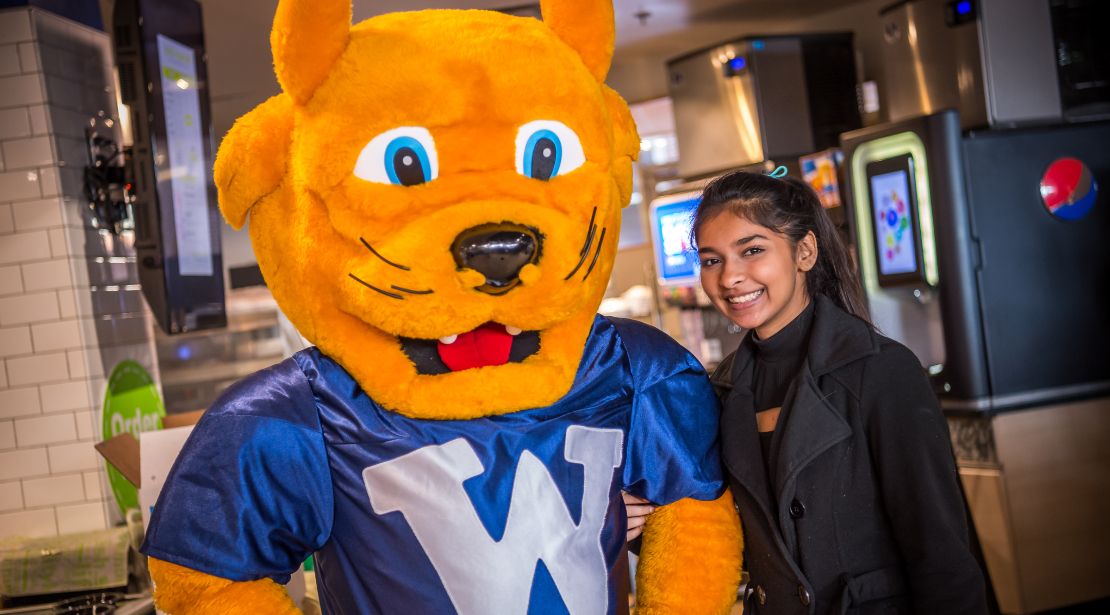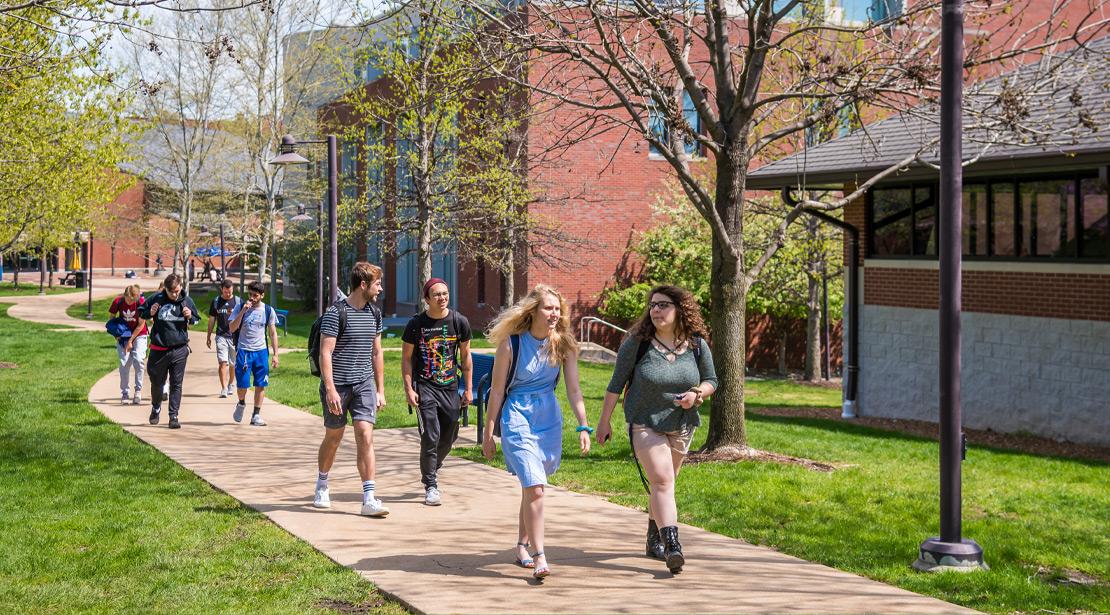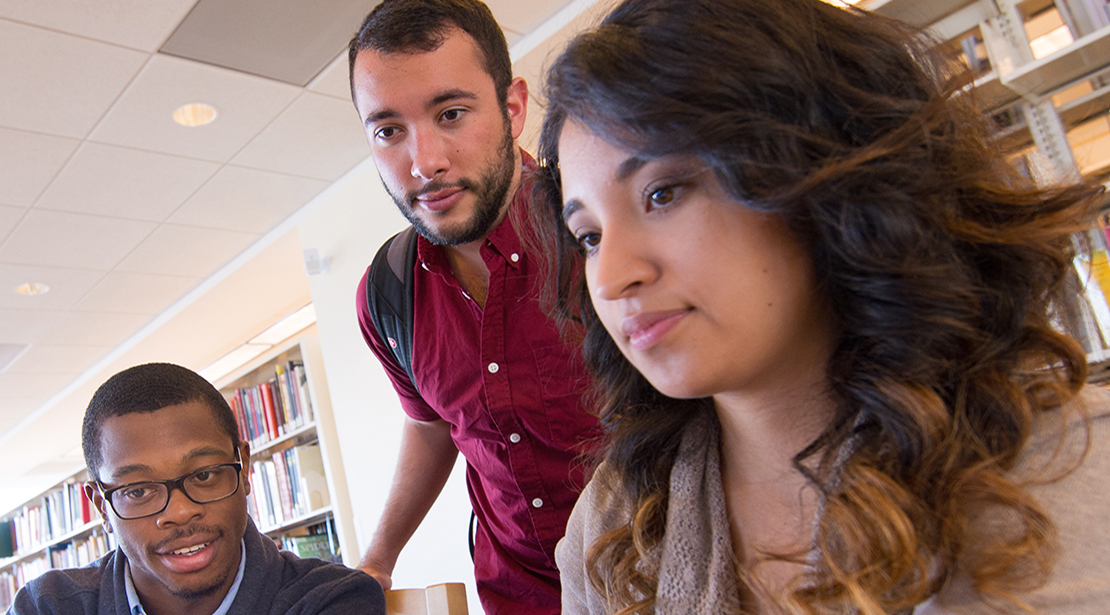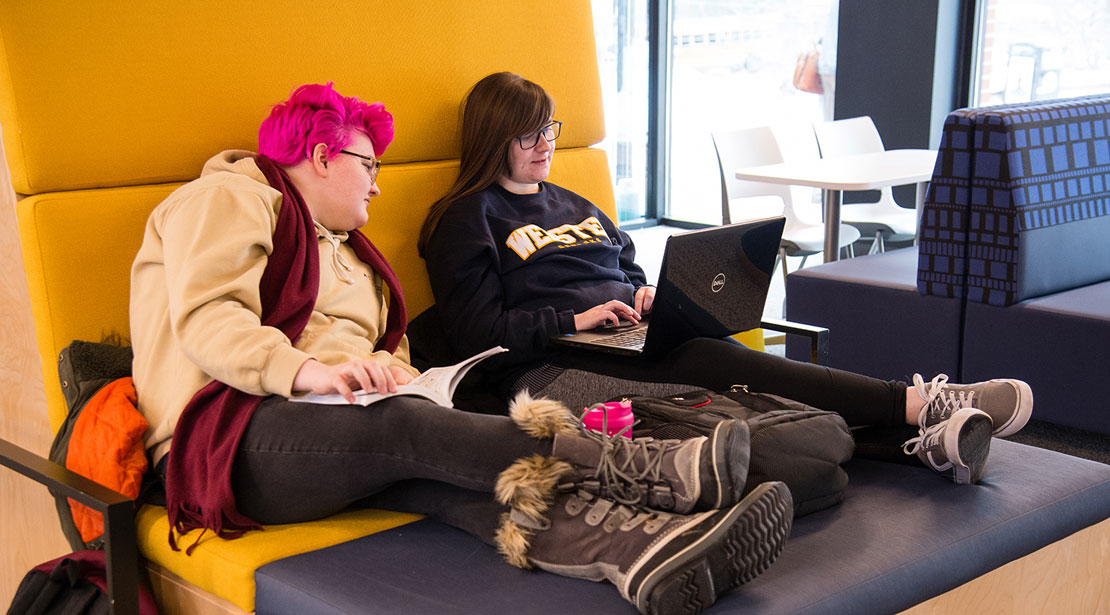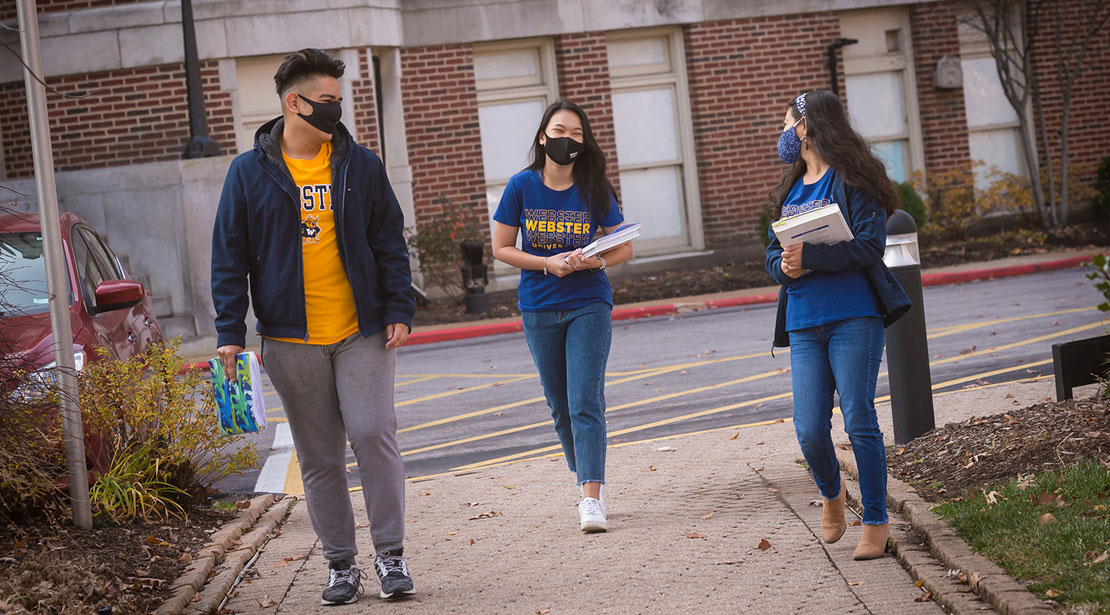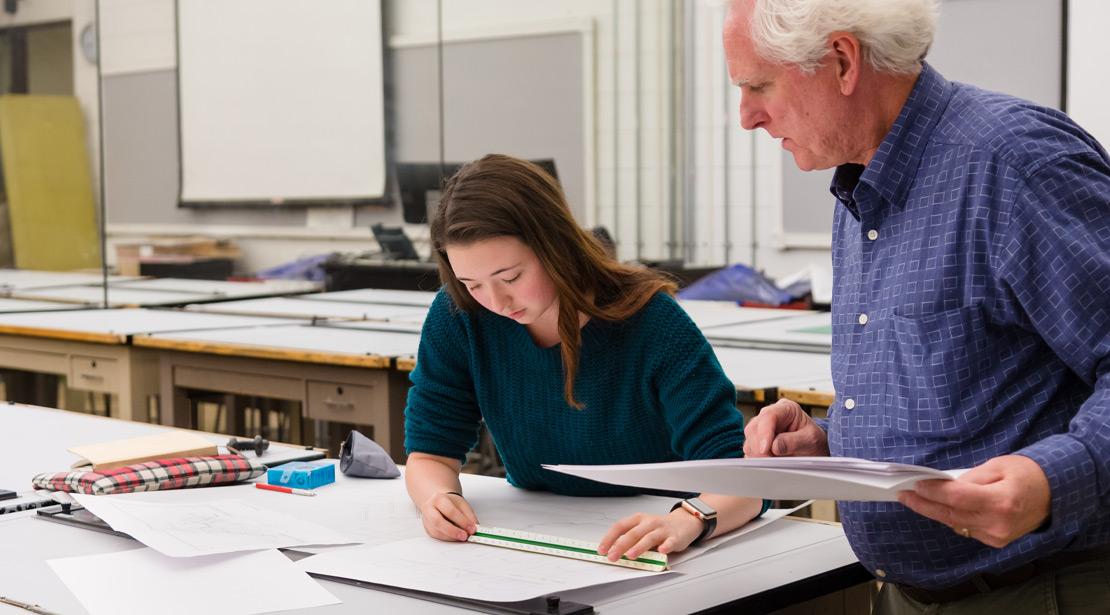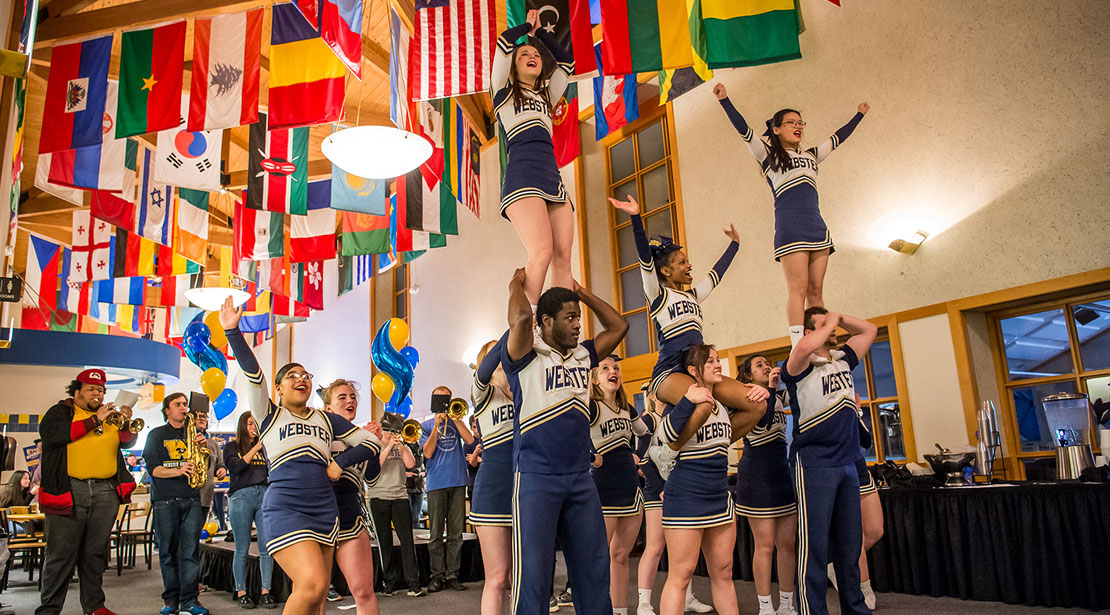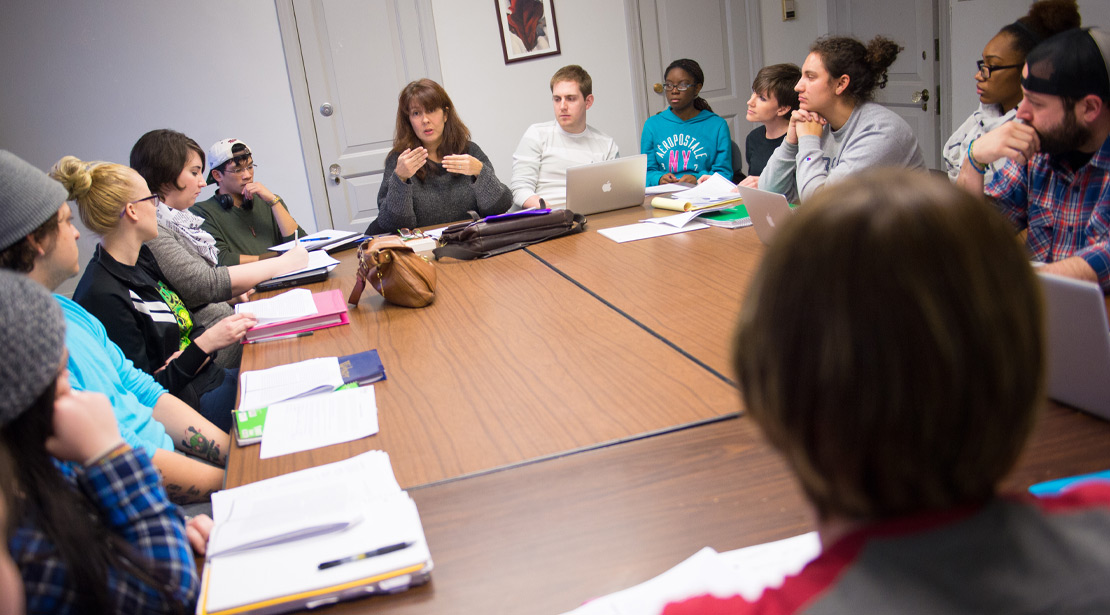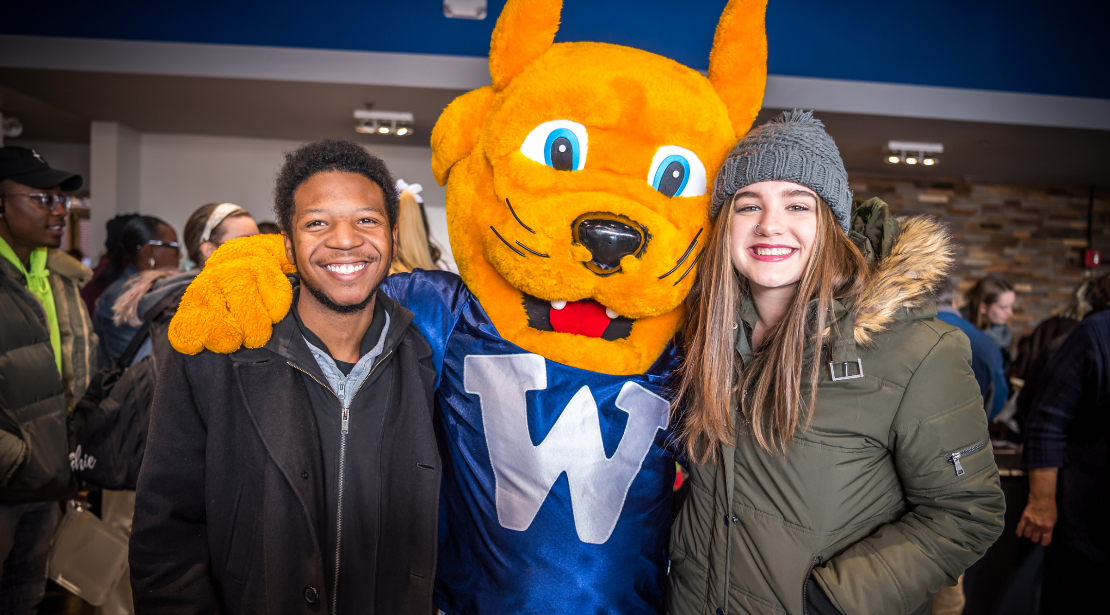 Is WEBSTER●ACCEL right for you?
At the point of high school graduation, will you also be earning your associate degree?
Do you intend to complete your bachelor's degree?
Are you looking for a university that values you as an individual and where you'll be able to make an impact on others?
If yes to the above, earn your bachelor's degree from a University that takes a personal stake in your future success, learning from faculty who know you and who will challenge and encourage you.
Early college associate degree graduates applying to Webster through WEBSTER●ACCEL will:
Admission is not guaranteed for entrance into any specific academic program at Webster, only for general University admission. Certain undergraduate programs within the Leigh Gerdine College of Fine Arts (art, dance, music, theatre), College of Science and Health (nursing), and School of Education (teacher education with certification) have additional requirements for entry.
For applicants presenting a cumulative GPA below a 2.5 or if other concerns about academic preparedness come up during the admission review, conditional admission to the University may be offered.
Applicants to Webster who have successfully completed high school requirements and an associate degree from a regionally accredited institution with a minimum of 60 earned transferable, college-level credits will have academic standing as a junior.
Academic standing does not guarantee completion of a declared program within a certain time frame, as students must still meet the requirements for their chosen major(s).
Earn full transfer for the completed Associate of Arts degree, which satisfies the lower-division general education requirements of Webster's Global Citizenship Program (GCP).
The completed Associate of Arts (AA) degree satisfies the general education requirements of Webster's Global Citizenship Program (GCP).
Students will dive right into requirements for their declared major.
Completion of the general education requirements may provide more flexibility to earn a double major, minor or a certificate.
Merit-based scholarship review occurs at the point of admission and scholarship awards range from $13,000-$19,000 per academic year.
Applicants will be encouraged to apply for our competitive first-year scholarship programs for which they may be qualified, including the Chancellor's Scholarship, Suggs Scholarship and Leadership Scholarship.
Students who are offered and accept membership into the Phi Theta Kappa Honor Society at their community college will also be considered for the $1000 PTK stackable scholarship (proof of membership required).
Receive specialized mentoring and become quickly acclimated to campus life at Webster.
Earn 5 credits in a supportive community of students who have also accelerated their path to higher education through an early college program. Courses include Intro to Philosophy, Webster 101, and Major Exploration and Career Development.
Learn more about Webster's combined degree programs—by the end of 4 years at Webster, you could potentially complete both an undergraduate and graduate degree!
Get started in 3 easy steps!
Apply
Submit an undergraduate application indicating entry as a Freshman. The best time to apply is in the fall of your senior year: webster.edu/apply
Our Distinctive Academic Programs
Our students in this diverse community of scholars learn not what to think but how to think, gaining the ability to apply their intellect, curiosity and global consciousness to make a positive impact on the world.
College of Humanities and Social Sciences undergraduate degrees
Undergraduate research is emphasized and internships are recommended.
New Interdisciplinary science building boasts 27 labs, including anatomy lab, kitchen lab, qualitative and quantitative lab for social sciences, and research lab.
College of Science and Health undergraduate degrees
College led by renowned artists, dedicated to helping students find their own inspiration and passion for the arts and honing their craft.
Admission for Fine Arts programs requires audition, portfolio review, and/or interview.
Evaluation of incoming college-level credit into the major is determined through the portfolio/audition process.
College of Fine Arts undergraduate areas of study
Discover Webster University's Leigh Gerdine College of Fine Arts, where there are 50+ undergraduate and graduate programs in three nationally selective departments and the Sargent Conservatory of Theatre Arts.
In the Walker School, we are educating the world's future leaders with a global perspective.
All programs in Departments of Business and Management are accredited by Accreditation Council for Business Schools and Programs (ACBSP).

Cybersecurity program was recently accredited by National Security Agency and the Dept. of Homeland Security (first independent nonprofit in Missouri to attain this distinction)
Business Administration, Economics, Finance
Human Resource Management, International Business Entrepreneurship, Marketing, Sports and Entertainment Management
Computer Science and Cybersecurity Operations, Data Analytics, Management Information Systems, Mathematics

Walker EDGE provides additional resources for internships, mentor connections, professional development, and networking events.
Walker Global Hybrid courses combine online coursework with a one-week immersive travel component.
We offer a dedicated, secure lab for cybersecurity students.
Walker School undergraduate areas of study
At the Walker School of Business & Technology, we're passionate about providing our students with the tools necessary to achieve career success in your chosen field.
Offers programs covering a wide range of communication specialties; curriculum integrates theory and practice, emphasizes experiential learning, promotes creative thinking and incorporates global learning experiences.
Students work with professional-grade media equipment right away and graduate with a professional portfolio in hand.

Heavy emphasis on professional portfolio development and internships.
Facilities were renovated to include new, interactive and state-of-the-art labs and studios.

Student media includes: Webster Journal student newspaper, Webster Insider, The Ampersand magazine.
Special events offered for SOC students include Communication Careers Week and Media Academy.
School of Communication undergraduate areas of study
Discover the more than 40 undergraduate and graduate programs within Webster University's School of Communications and learn how you can shape our multimedia world.
A community of educator-scholars who apply critical reflections and creative energies to enhance learning in schools and other educational settings.
Our vision is to empower students to become effective, innovative and empathetic educators and practitioners.
Bachelor of Arts in Education with teacher certification
Bachelor of Arts in Educational Studies (also online)
Accept Associate of Arts in Teaching degree
Accredited by the National Council for the Accreditation of Teacher Education (NCATE)
Individualized programs of study for each student
Makerspace for Education: media creation, coding, design, 3D printing, robotics, etc.
Student Literacy Corps, Sustainability Institute, special short-term faculty-led study trips
100% of our students participate in research, internships, or capstone projects
Webster University takes a very hands-on learning approach. It's not just about boring classroom lectures, we want students engaged in real-life conversations about things that are happening now and learning how that will impact them for years to come.
2,400 undergraduate students from 36 states and 65 countries
Diversity and inclusion are core values, and globalized curriculum is our distinctive hallmark.
Average class size is 12-15 students with a 9:1 student to faculty ratio
Every student is valued and respected, and professors know you by name. Webster is not a place where you can get lost in the crowd, but a place where you'll be challenged, a place where you'll create meaningful and lasting relationships with faculty and peers alike.
Our students are involved and want to make an impact on the world
-
There are lots of ways to get involved outside the classroom!
Check out our Student Life page and find out what's going on in and around campus. Join a club; attend an event; see a film; play a sport or show up for a game; meet fellow students with similar interests.
Getting involved on campus can help forge lifelong friendships, create unique experiences and even help build a strong resume. And every Webster campus is a unique reflection of the local community and culture.
Webster's Global Reach
When you study abroad at Webster, your financial aid and scholarships travel with you, and we even pay for the round-trip plane ticket!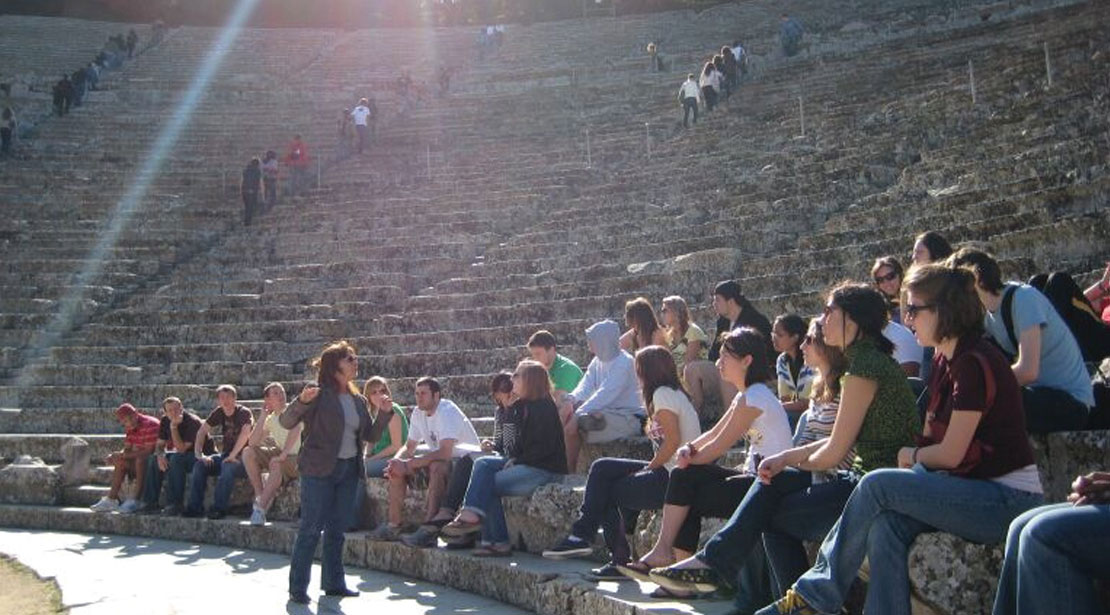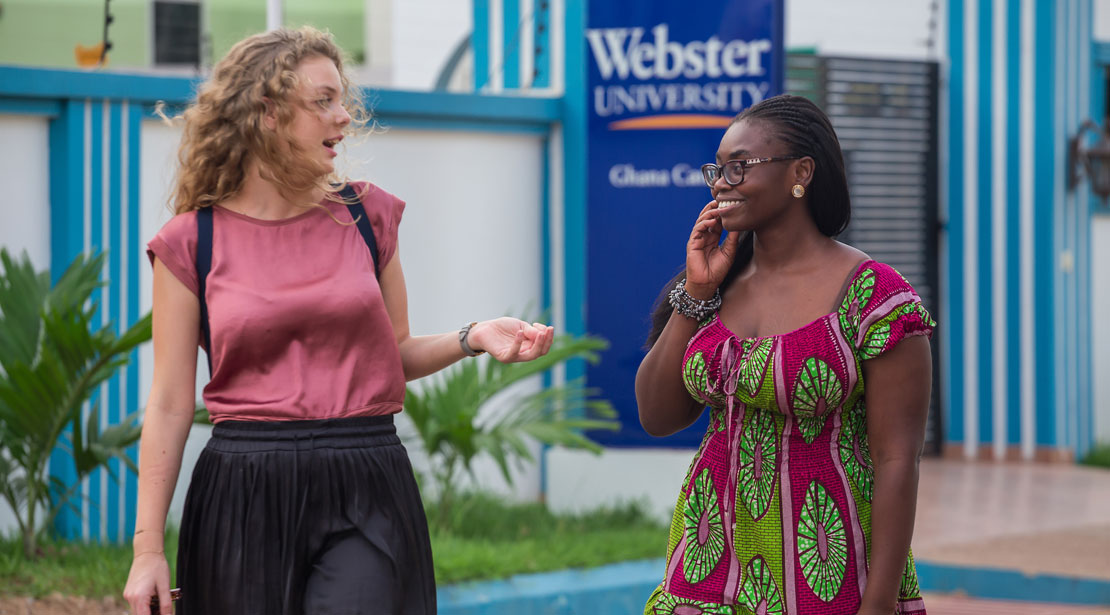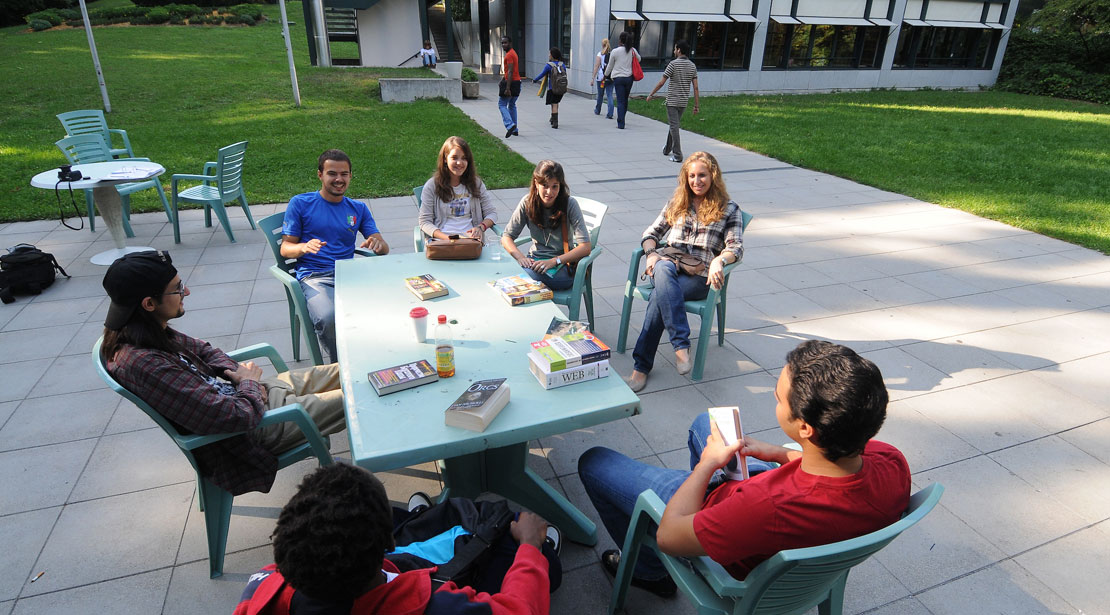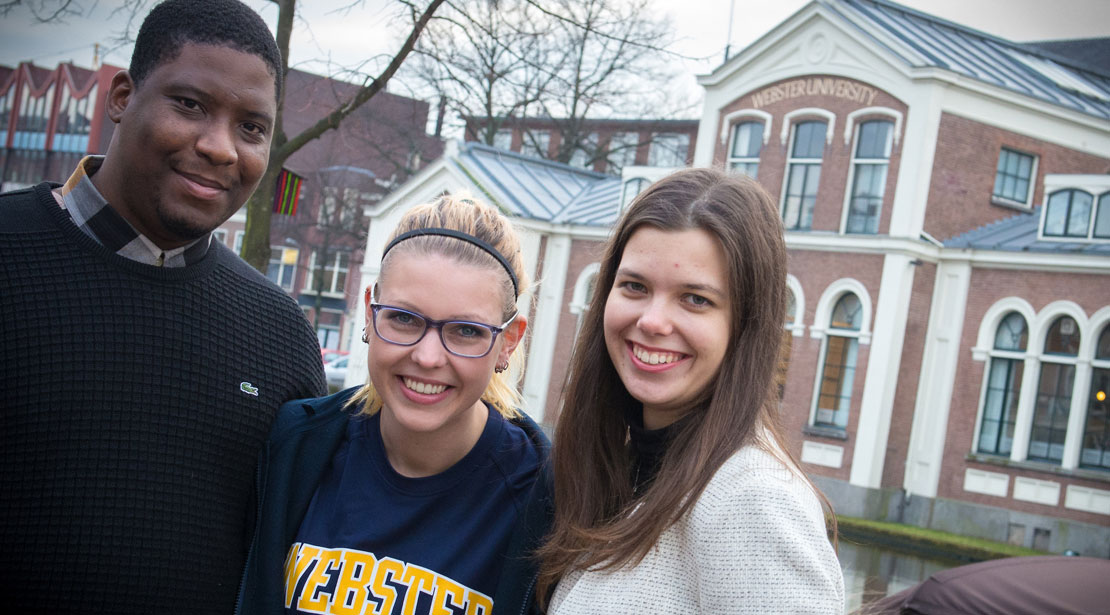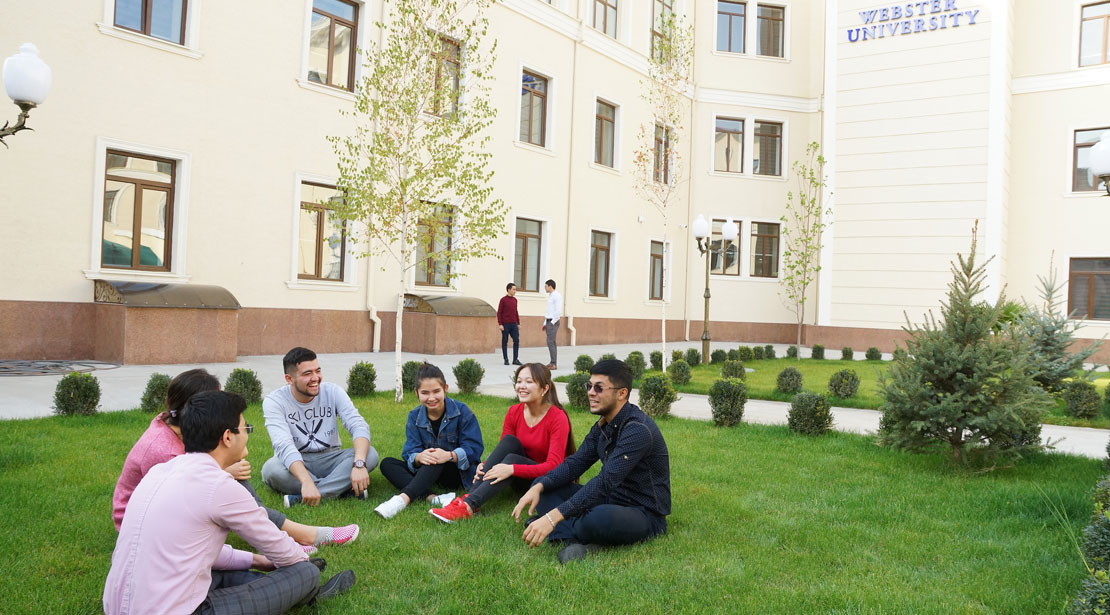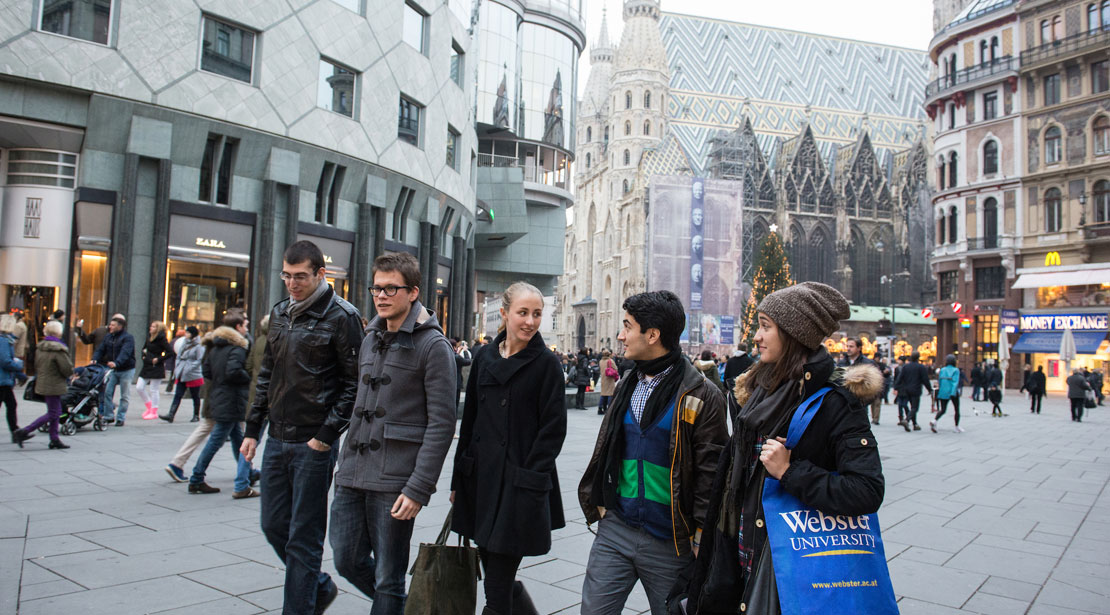 Take Your Education Abroad
With campuses spanning four continents and students coming together from 138 countries, our University's reach and impact are unparalleled.
Let's Talk Money
Financial Aid and Scholarships
Quality Education
For the majority of Webster students, scholarships and financial assistance are vital to academic success.
Nearly 98% of our students receive some type of financial aid with an average amount of $19,633 in grants and scholarships.
News and Events
Connect With Us