Expand Your Skills in Media Arts During the Summer with Webster University!
Spend your summer learning from working professionals the basics of scriptwriting, animation, film production and game design. Webster offers different week-long summer camps for ages 14-18 and all skill levels are invited. All School of Communications summer camps will take place in the state-of-the-art Sverdrup complex. Housing on campus is available!
Webster University School of Communication faculty were interviewed on KTVI-TV in St. Louis about summer camp programs for kids ages 14-18.
Previous Summer Camp Options
Students will learn the basics of writing for the movies and TV, including screenplay formatting utilizing current software, storytelling structure, character development and dialogue creation. Each student will write several short scenes culminating in a short screenplay of approximately five pages in length. The screenplays will be revised in a workshop environment with students receiving feedback from both the instructor and fellow students.
Campers will explore basic principles of animation through hands-on experiences using a variety of media — including pencil, paper and stop-motion materials. Campers also will practice animating in 2D on Cintiqs using industry-standard software like Toon Boom Harmony. At the end of the week each camper will have produced a short, animated film suitable to screen for family and friends.
Campers will learn about the various jobs on a film set and will actively participate in creating a short film. Campers will learn about pre-production (planning), production (shooting) and post-production (editing, VFX and finishing). Campers will use industry-standard equipment, facilities (such as our brand-new Sound Stage and LED Wall) and software.
Campers will spend the first day playing and deconstructing popular games to understand what makes games fun and engaging. Campers will then learn to design and develop video games using a variety of tools and software. Days 2 and 3 will be spent designing and building 2D platformers using Bloxels, while days 4 and 5 will be spent working in teams to develop top-down games in Unity.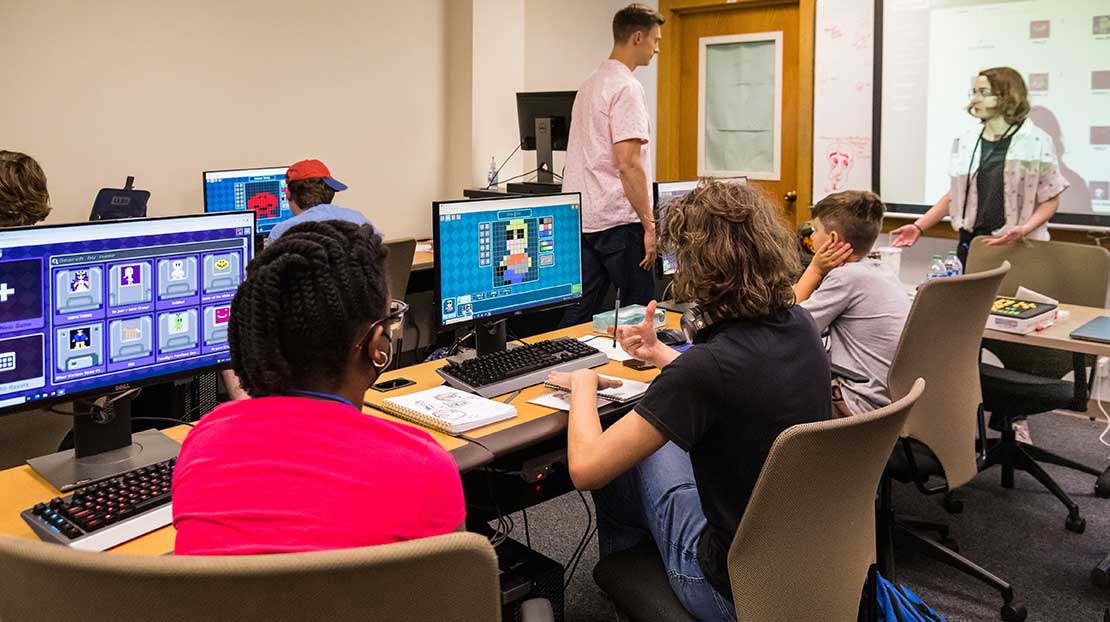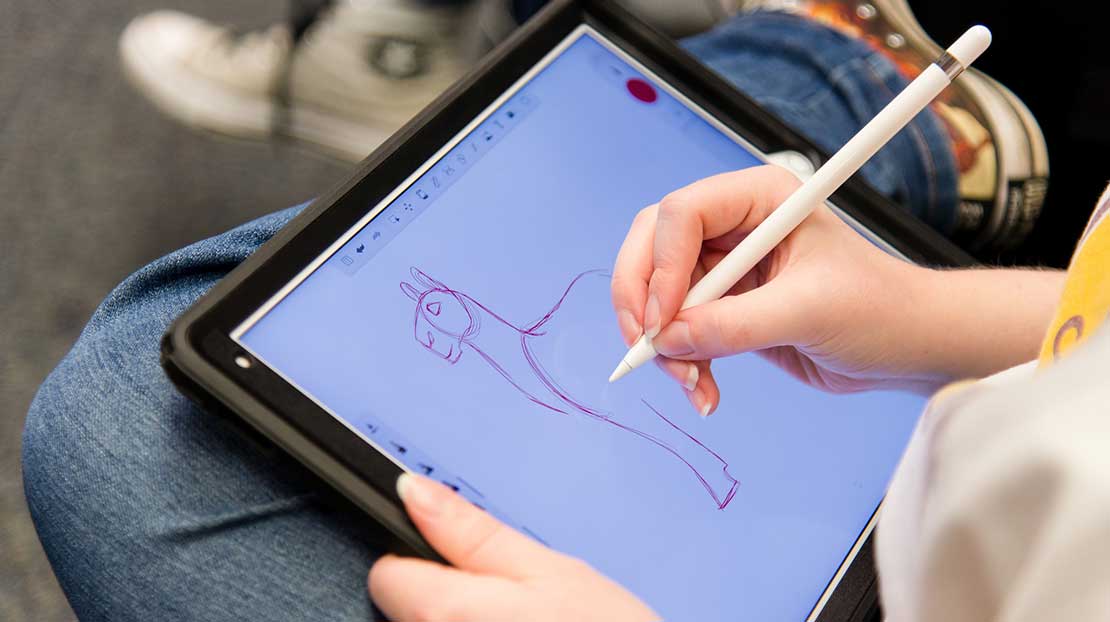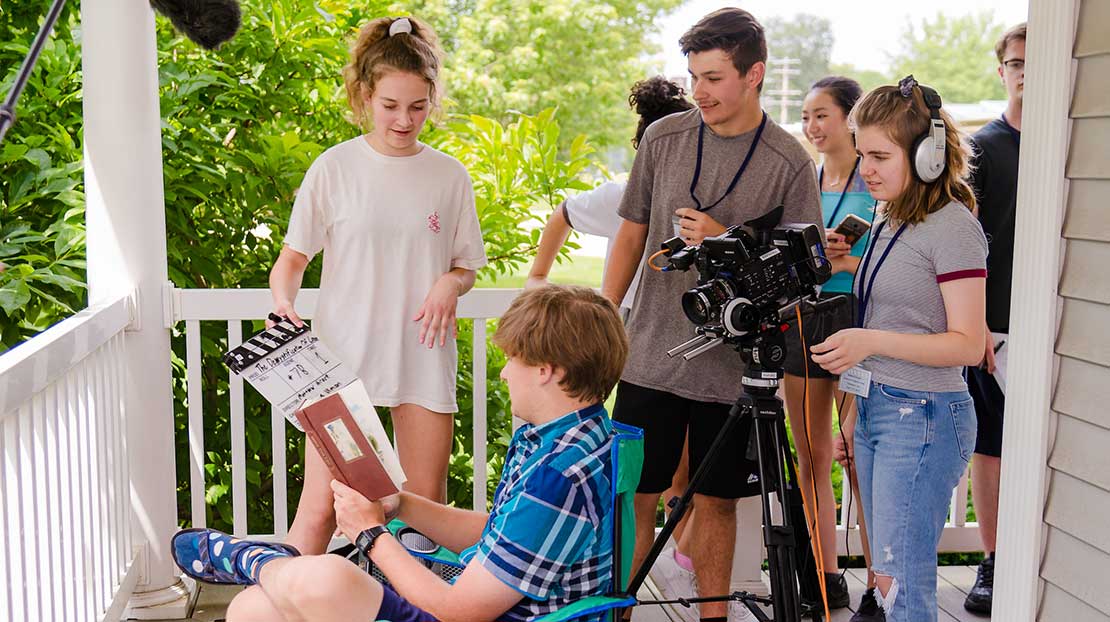 Sverdrup Building
The Webster University School of Communications is located on Big Bend Boulevard in the Sverdrup building on the Webster Groves campus.
Learn More
Founded in 1915, Webster University is committed to ensuring high-quality learning experiences that transform students for global citizenship and individual excellence. Webster University's School of Communications prepares you to excel as a skilled professional, ready to work in dynamic communications industries. Our faculty brings a global approach and practical expertise that offer opportunities for real world, creative experiences in class.