A New Way to Define Excellence
The Gleich Honors College defines excellence by the diversity of students welcomed into the program and the quality of their achievements.

Small and highly selective, the Honors College enrolls about 15 students entering the University each year. Students receive individual attention through seminar courses typically found only in small colleges while enjoying the vast range of academic opportunities available only at a major research university.

Apply by April 1, 2023, to be considered as an incoming freshman. All other applicants are selected on an ongoing basis.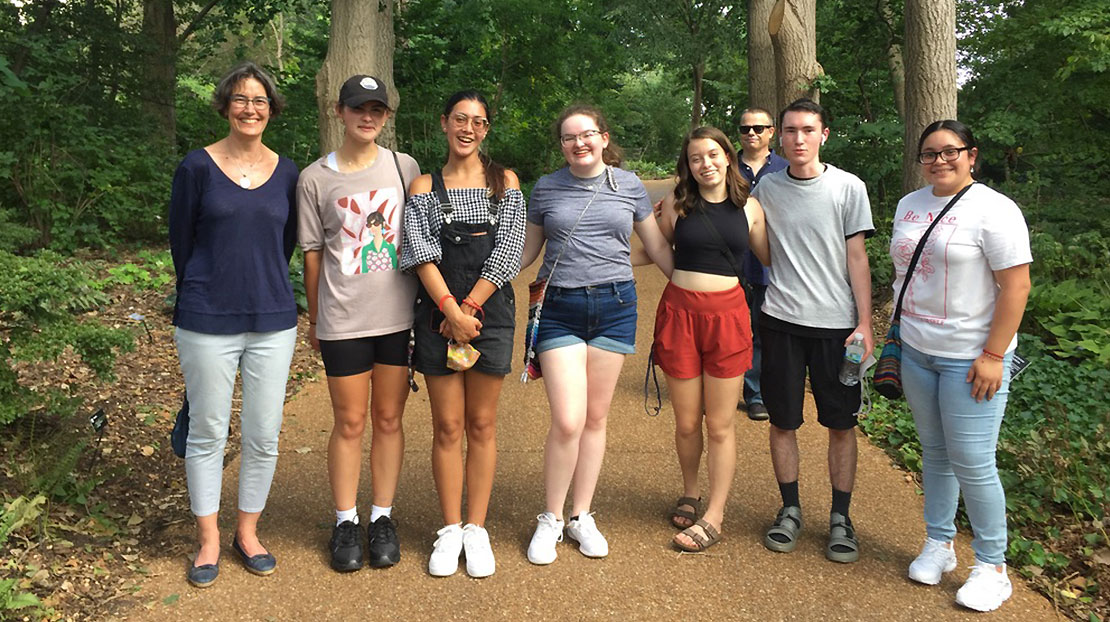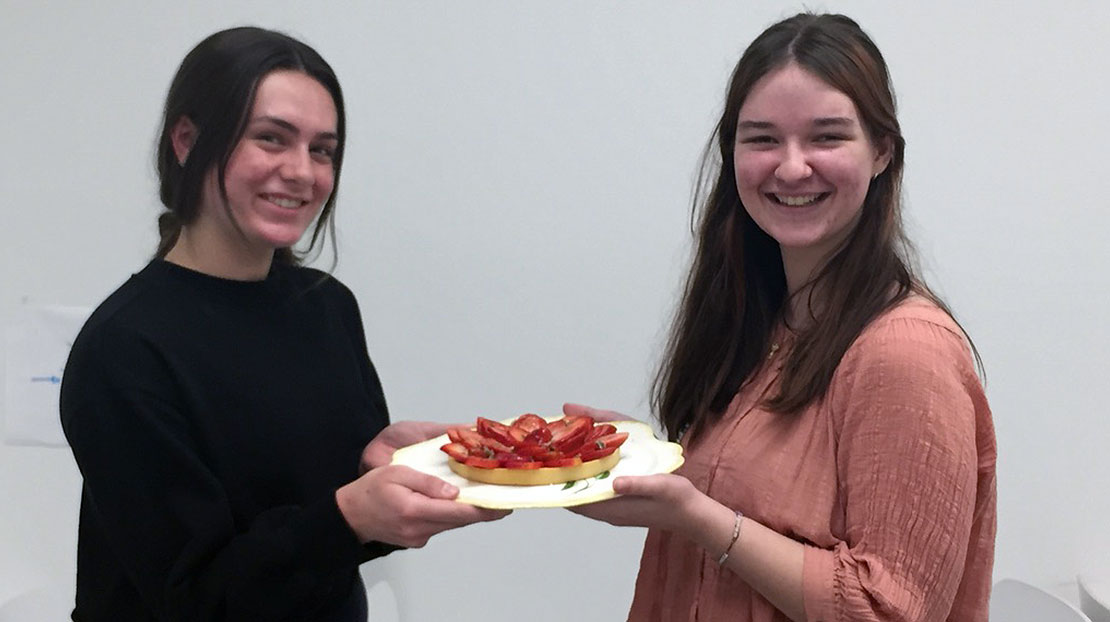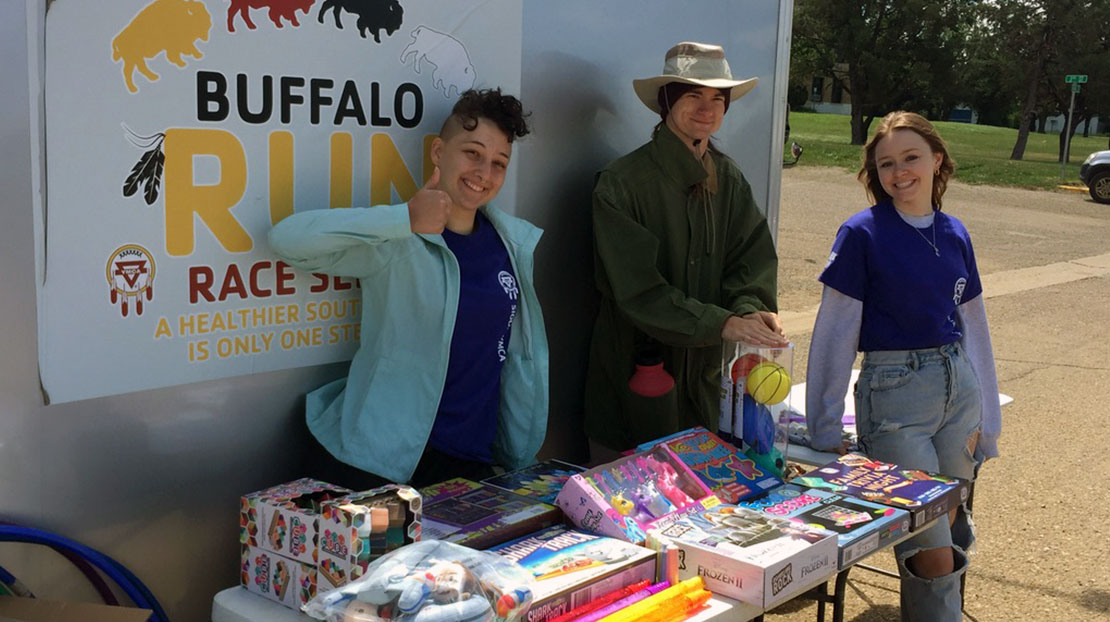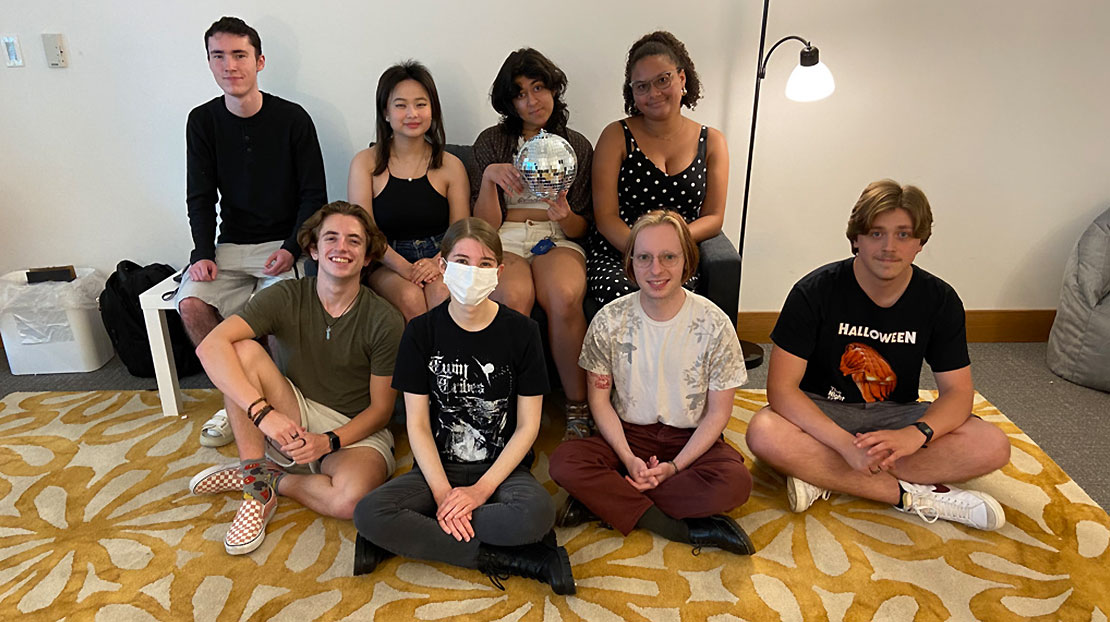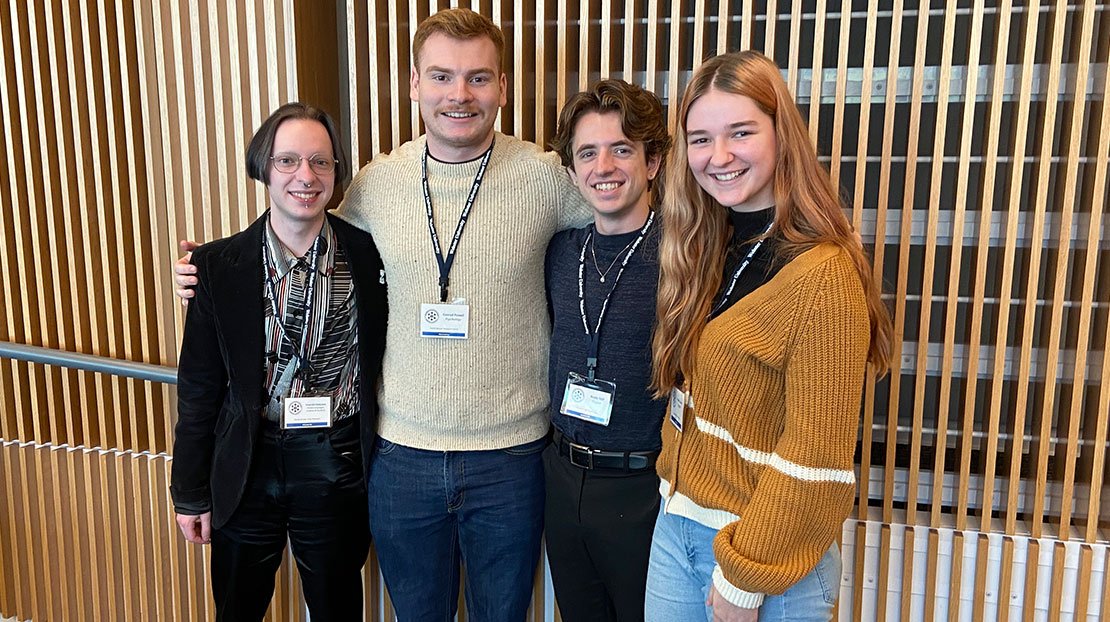 The Honors College Advantage
Special Honors College Curriculum
Small, interdisciplinary seminars will help you develop critical and analytical skills, and make you think about the world in new ways. These courses are only open to honors college students and average in size around 15 students.
All Gleich Honors Students have the opportunity to participate in research with diverse methodologies early on their undergraduate experience. This opens the door to additional research opportunities that prepare students for an ever-evolving professional world.
Opportunity to Work Closely with Faculty
Form intellectually stimulating relationships with faculty members who are among the most distinguished in their fields. Partake in a problem-solving/research project with guidance from a faculty mentor with expertise in an area of your choosing.
Personalized Guidance
Receive individualized advising and custom-tailor your academic program. Your advisor will also help you explore Webster's broad range of academic and cultural opportunities outside the classroom.
Gleich Student
"I get the unique opportunity to work with a close-knit community of other intelligent and enthusiastic students and staff at Webster University."
Rayna Friedman, Gleich Honors College student
BS in Business Administration, '25
The Gleich Honors College Mission
Critically apply different research methodologies to both local and global contexts.
Design, present and assess projects and their budgets for meaningful community collaboration.
Advocate for students' own academic goals through leveraging available resources and through effective communication.
Collaborate across intercultural lines with openness, empathy and curiosity.
Admissions Criteria for the Gleich Honors College
Gleich Honors Student Profile
Admission to the Gleich Honors College is based on a range of criteria. We are looking for bright, energetic students who have demonstrated an ability to succeed in our rigorous academic program and to take advantage of the research, creative, and cultural opportunities available at Webster University.
Admission is highly competitive. Incoming freshman are notified of program acceptance in mid-May. Other candidates (including transfer students) will be notified approximately two weeks after applications are submitted.
Students accepted into the program will be able to register in advance for classes and spend time together with other Gleich Honors College members in a space dedicated to fostering a close-knit community of high achieving students.
3%
of incoming freshmen admitted to Gleich Honors College
Successful applicants to this program (the middle 50th percentile range) have historically had 3.75-4.0 high school GPAs. If submitting test scores, 1350-1450 SAT composite scores, and a 27-34 ACT composite score.
Grades
3.75-4.0 GPA in high school and/or previous institutions
SAT (optional)
1350-1450 SAT composite score
ACT (optional)
27-34 ACT composite score
*Meeting the typical minimum requirements does not guarantee admission. The Admissions Committee reserves the right to consider applicants with credentials below these minimums.
It is important to have succeeded in challenging courses while showing energy and leadership in extracurricular areas of interest, such as the visual, performing and literary arts, athletics, sciences, community service, or student government.
Recognizing Marianne and Peter Gleich
"It is our belief that the Gleich Honors College will provide an opportunity to challenge Webster's talented students today as well as tomorrow."
Marianne Gleich, an alumna with a degree in French, has been a donor for four decades. She and her husband, Peter, have also established Webster scholarships for French, international business and study abroad programs. In 2019, the Gleichs were recipients of Webster University's Visionary Award for their long-standing, visionary dedication to Webster and its students and commitment to scholarships and study abroad opportunities.
General Information
Gleich Honors College students major in departments and programs across the campus. Current students are enrolled in majors ranging from Art History to Biological Sciences and Music to Mathematics. The Gleich Honors College curriculum provides a special environment for the part of the undergraduate academic career outside of the major area of study.
Honors College students take leading roles in the intellectual, cultural, and social life of the university, while pursuing their choice of any of Webster University's 100+ academic majors, minors and combined-degree programs. The culmination of a student's efforts at Webster University and the capstone of the Honors College experience will be the completion of a senior project under the guidance of a faculty member in your area of study.
Cultural and Social Activities
Go on field trips to museums, theatres, and other places of interest. Attend musical presentations and guest lectures. St. Louis offers unlimited cultural programming within a few miles of campus.
Honors College students will have the opportunity to attend diverse student events throughout the semester. Recent events have included: Beyond the Grave tour of St. Louis, time management workshops, Forest Park tours, St. Louis City tours, City Museum events.
At the core of the Honors College curriculum is a series of five honors courses taught by leading scholars in a broad range of academic disciplines. These courses emphasize the development of skills in critical thinking, persuasive writing and intercultural competence.
All Gleich Honors Students have the opportunity to participate in research with diverse methodologies early on their undergraduate experience. This opens the door to additional research opportunities that prepare students for an ever-evolving professional world.
Students have also explored activities in painting, ceramics, photography, computer art, music performance, music composition, theatre, dance, poetry and novel writing, journalism, and television production.
Frequently Asked Questions
The Gleich Honors College curriculum is completely independent of your major (at present, our students represent all six schools/colleges and many different majors). It is designed to complement your major of choice and fulfill Webster University Global Citizenship requirements.
Yes. You are expected to maintain a GPA of a 3.0 to remain in good standing.
This is a common misconception. Honors courses are designed to give students an intellectually stimulating college experience that requires them to analyze lessons in a different way than non-honors courses. Although the number and scale of assignments are not necessarily greater, a higher standard of quality is expected.
Although the Gleich Honors College classes and mini-courses are only open to students within this program, they make up only about one quarter of your academic credits. All other classes will be taken with regular Webster University students. This gives the Gleich Honors College students an opportunity to feel a sense of closeness and community with their fellow Gleich Honors College peers, while encouraging potential friendships outside the Gleich Honors College as well.
To graduate from Webster University, you need to do two things: complete the requirements for your chosen major (as determined by the faculty and catalog for that department and major), and satisfy an additional set of university requirements that are unrelated to your major. At Webster University, those university requirements are called Global Citizenship courses. The Global Citizenship courses includes categories of courses covering the full range of the academic disciplines offered at the university. The Gleich Honors College curriculum replaces some of the requirements of the GCP coursework.
News and Events
Gleich Honors News