Experience High-Quality, Culturally-Inclusive Learning
The mission of the Webster University Department of Professional Counseling is to provide high-quality learning experiences to students, helping them become expert professional counselors who strive for individual excellence and contribute to an enhanced quality of life in local, national and global societies. Curriculum is culturally-inclusive, training students with a strong base of knowledge and skills to practice effectively in a variety of careers in the field of mental health and human service, educational institutions, private practice and government, as well as in business and industrial settings.
Small Classes
Maximum of 24 students to create an ideal environment for learning, interaction and discovery.
Hands-On Training
All students complete a 15-month clinical counseling field experience.
Proven Record
Thirty-year track record in preparing students for successful careers in the counseling profession.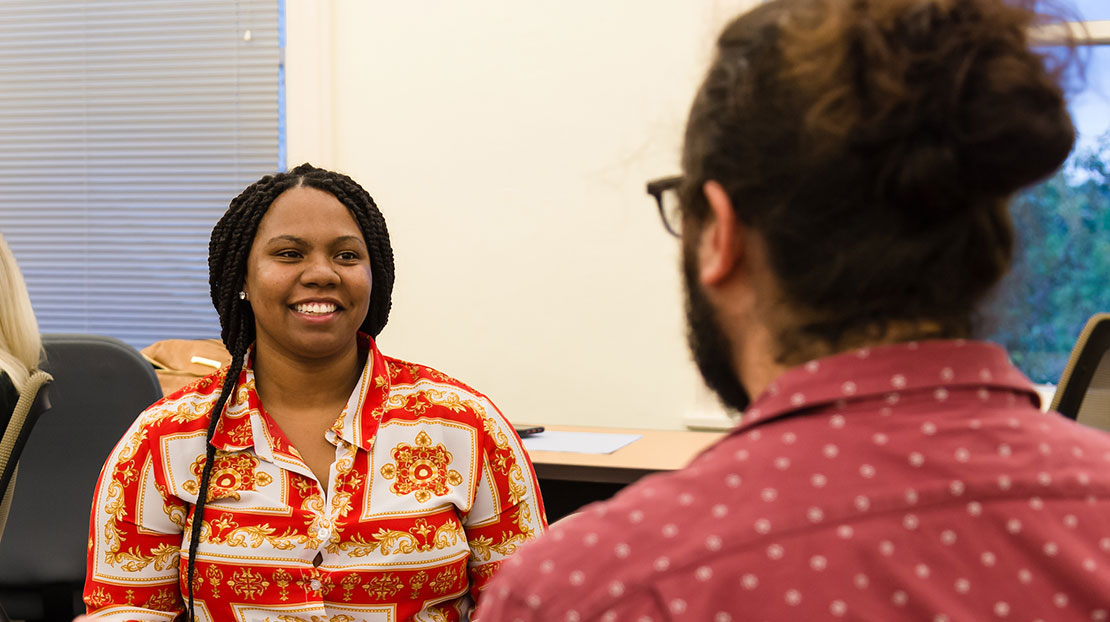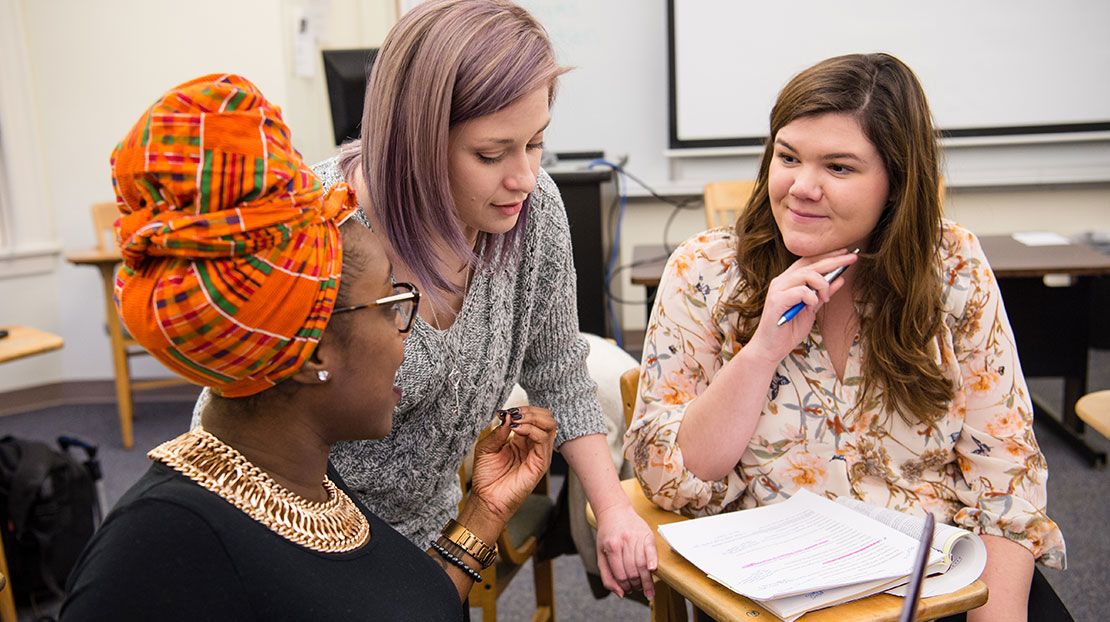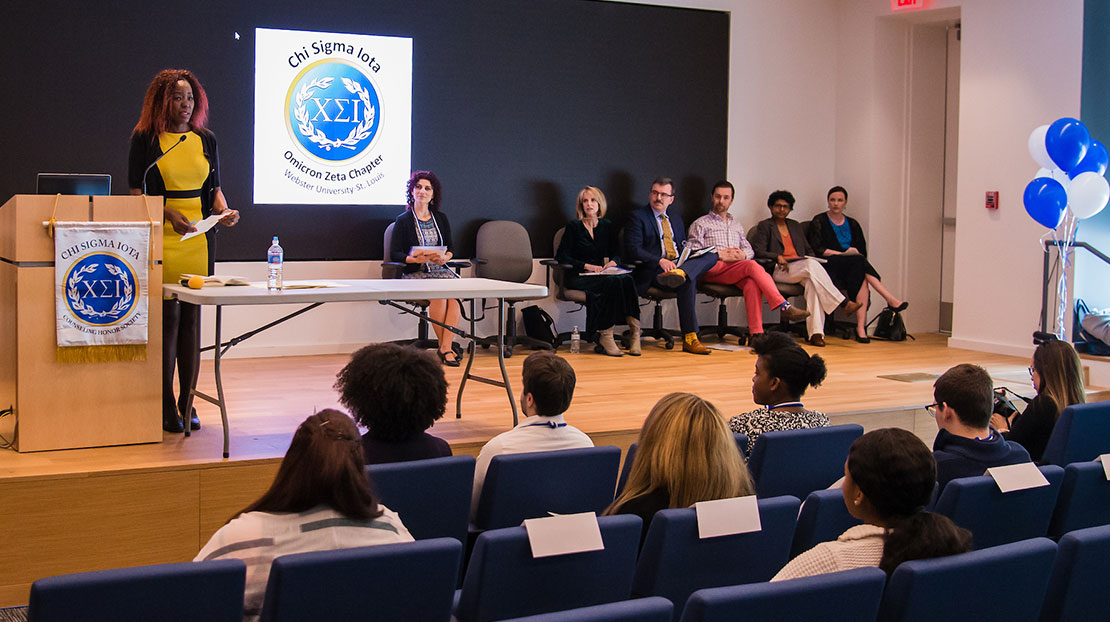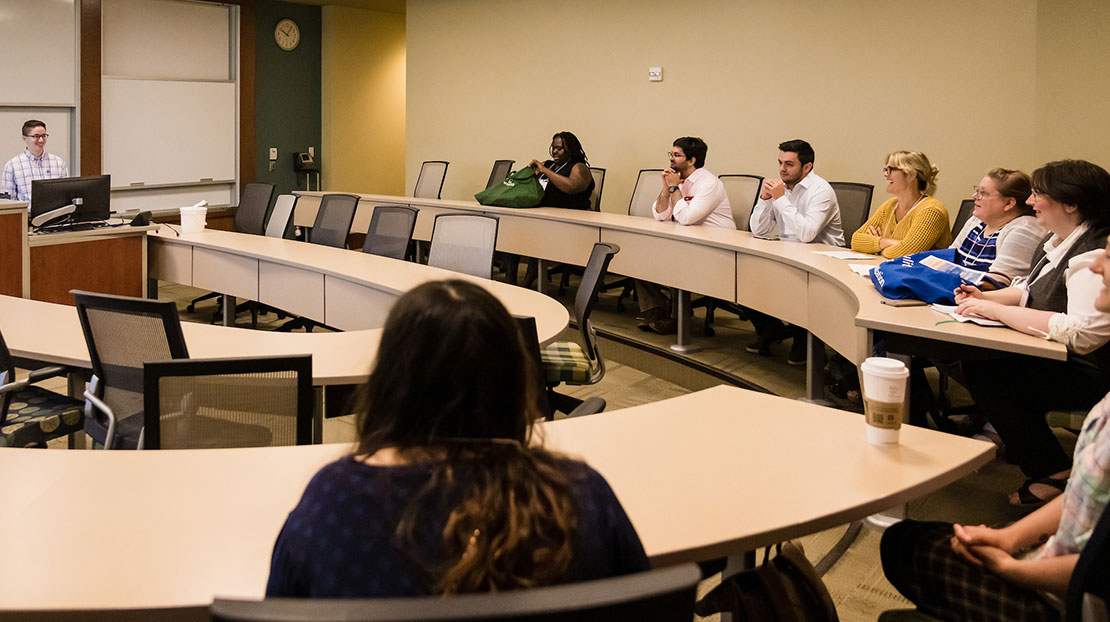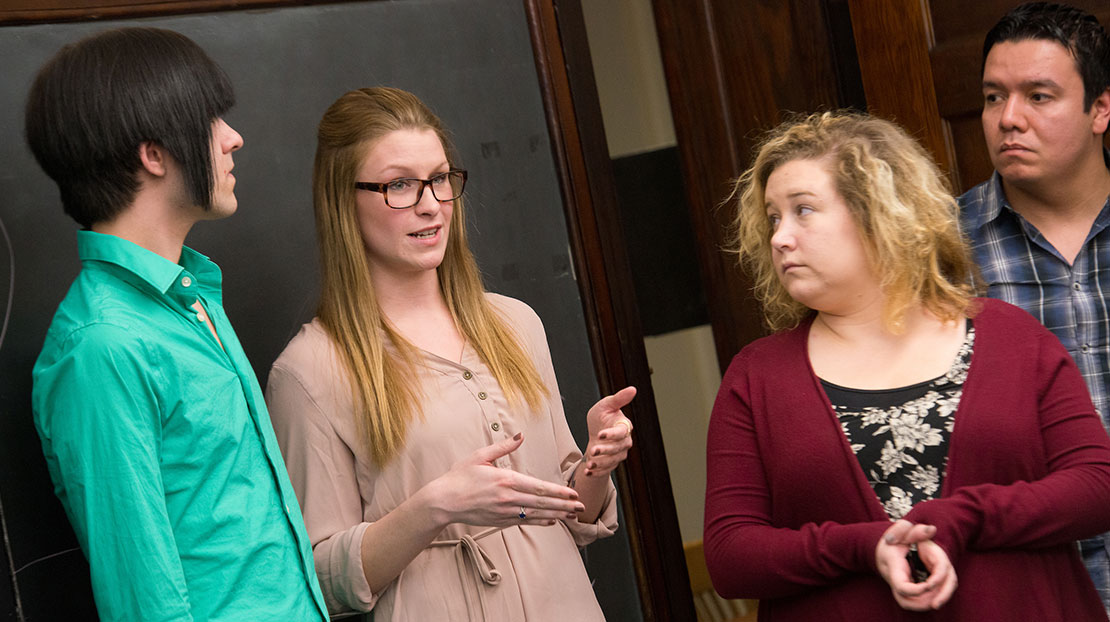 Aligned with Professional Standards
The department's philosophy encompasses a commitment to the development of a professional identity as professional counselors, oversight of curriculum and field experience, and uniformity through implementation of and adherence to one curriculum with the flexibility to provide counselor education and supervision at various national and global campuses. The department continually works to enhance the counseling curriculum in order to provide a counselor education and supervision experience that promotes social justice using a global approach. The program curriculum is aligned with individual state educational requirements, national professional standards and the American Counseling Association (ACA) Ethical Code.
Graduate Programs
Webster University offers a 3-2+ program which combines the BA in Psychology with an emphasis in Mental Health and the MA in Counseling. In this 3-2+ program, students who complete all of their undergraduate requirements for the bachelor's degree within the first 90 credit hours can complete the remainder of their elective credits (30 hours) as a student in the master's program. Once students complete 120 hours, they can petition to graduate with the BA. The students then work to complete the remaining 30+ hours toward their graduate degree in Counseling. They need to complete at least 30 hours at the graduate level once they receive their undergraduate degree.
Psychology (BA) with an Emphasis in Mental Health/Counseling (MA)
Webster's MA in Counseling supports the development of students as competent counselors, and is designed to prepare individuals for a career in this growing profession. The innovative curriculum combines classroom education and hands-on field experience to provide you with the theory and skills you need to work with individuals, couples, families, and children in a variety of mental health settings.
Emphasis in Clinical Mental Health Counseling
Emphasis in Community Counseling (only available in Geneva)
Emphasis in Couples, Marriage, Family and Child Counseling (only available at Fort Liberty)
Two Opportunities for MA in Counseling Students
Paid Internships Through Webster Institute for Clinical Scholarship
The Webster Institute for Clinical Scholarship (WICS) seeks to increase the number and diversity of professional counseling MA graduates who have a commitment to working in high-need, high-demand areas to improve health outcomes for low-income and under-served populations in communities in the greater St. Louis region. The WICS internship program was made possible through a Behavioral Health Workforce Education and Training grant from the U.S. Department of Health and Human Services.
Counseling Experiences with First Responder Wellness Group
The First Responder Wellness Group (FRWG) will work with other counseling students and first responders to develop the skills to help workers who respond to crises. The group meets monthly for planning sessions. "At this time, the network is not setting up counseling sessions but resources for this population," professor Stacey Henning said. "Eventually, this network hopes to provide group support counseling to this population with faculty oversight, and in the long-term we hope to grow strong enough to include groups outside of Webster."
Email FRwellnessgroup@gmail.com to learn more.
Our Master of Arts in Counseling program is available at several Webster campuses, online in select states, as well as internationally in Geneva, Switzerland. Accreditation and availability of degree emphasis vary by campus.
Alumni Success
"The master's degree in Counseling at Webster was an excellent program where one would find oneself exposed to diversity and depth in both learning and living."
Xiaoxuan Qu, MA in Counseling
Geneva, Switzerland Campus
Professional Counseling Department Academic Resources and Information
Caite DuMontier, Webster Professional Counseling graduate
Dr. Susan Morse, Clinical Psychologist at BJC Behavioral Health
Supervisor of current students
Nicholas Wren, Associate Clinical Director/Director of Behavior Intervention and Practicum Program at Logos School
Supervisor of current students
Alexandra Mathieu, Webster Professional Counseling graduate
Supervisor of current students
Dia Hicks, CD Counselor/Therapist at Bridgeway Behavioral Health and Webster Professional Counseling graduate
Supervisor of current students
Vanessa Curran, Webster Professional Counseling graduate
Dr. Jan Munro, former Dean of Counseling and faculty member at Lindenwood University
South Carolina Advisory Board
Previous Student: Ayanna McNeil
Current Student: Danielle Coons
Site Supervisor: Chaddrick Middleton
Adjunct Faculty: Dr. Angelica Greiner
State Counseling Coordinator: Alexandria Smith
Current Adjunct Faculty Member: Dr. Jennifer Smith
Current Student: Rickia Jessup
Outcomes for graduates of the MA in Clinical Mental Health Counseling at the combined South Carolina campuses of Charleston (campus now closed), Columbia and Myrtle Beach:
Graduates in Academic Year 2017-2018
55
Pass Rate on NCE in 2017
64.3%
Completion Rate
43%
Percentage of students who graduated within 2.5 years of starting the program
Job Placement Rate
91%
Percentage of graduates who are working full-time, part-time or are continuing their education
Field Experience
Field Experience
All clinical documentation is completed in Tevera Management System. Students can view various forms such as Weekly Hour logs, Agreement to Supervise, Site Supervisor evaluation form, and Professional Skills Evaluation.
News and Events
Connect With Us