200,000+
Alumni from our Global Campuses
Webster's Center for Cybersecurity is home to the state-of-the-art Cybersecurity Center of Excellence Laboratory and the Cybersecurity Academic Advisory Council. The center promotes undergraduate- and graduate-level cyber education, while serving as a venue for collaboration between faculty, students, and community members on cybersecurity issues.
Academics
Top-Notch Facilities
Students have the tools they need to learn to address issues concerning:
Digital information protection
Cyber terrorism
Cyber fraud and theft
Cyber intelligence and counterintelligence
Digital forensics
Preemptive and strategic force operation application situations
Social engineering
Cloud security
In 2019, the National Security Agency (NSA) and the Department of Homeland Security (DHS) designated Webster University's undergraduate program as a National Center of Academic Excellence in Cyber Defense (CAE-CD).
According to the NSA, "The goal of the program is to reduce vulnerability in our national information infrastructure by promoting higher education and research in cyber defense and producing professionals with cyber defense expertise. Students graduating from CAE-CD institutions are considered to have received the finest levels of formal cybersecurity education."
Student Testimonial
"The instructors are attentive and regularly engage with students through discussion threads. The classes are challenging, but the assignments and projects are useful learning tools."
Max Pippa
MS in Cybersecurity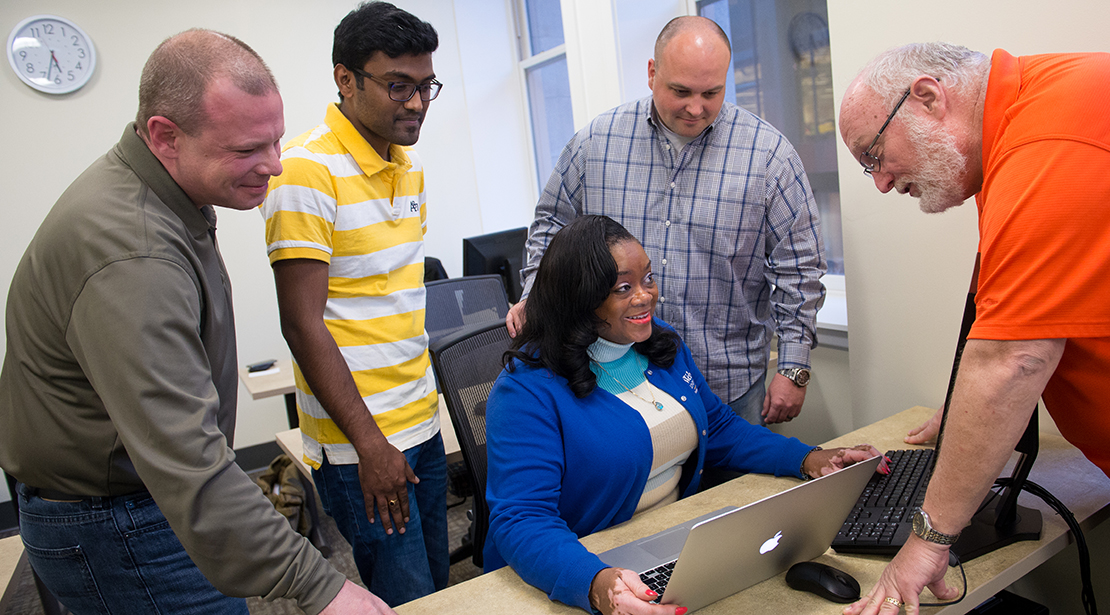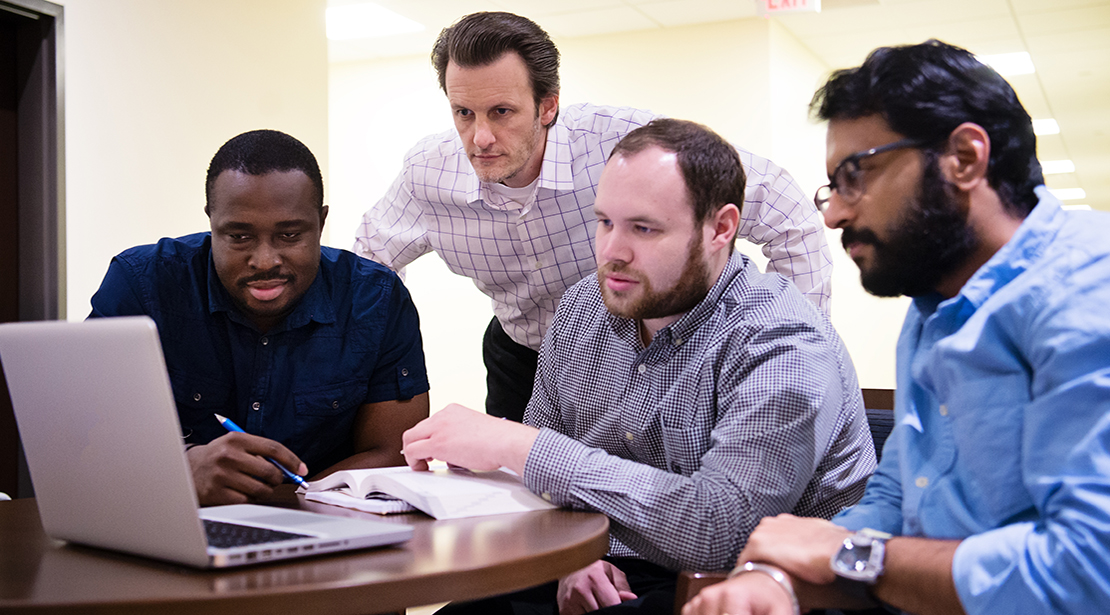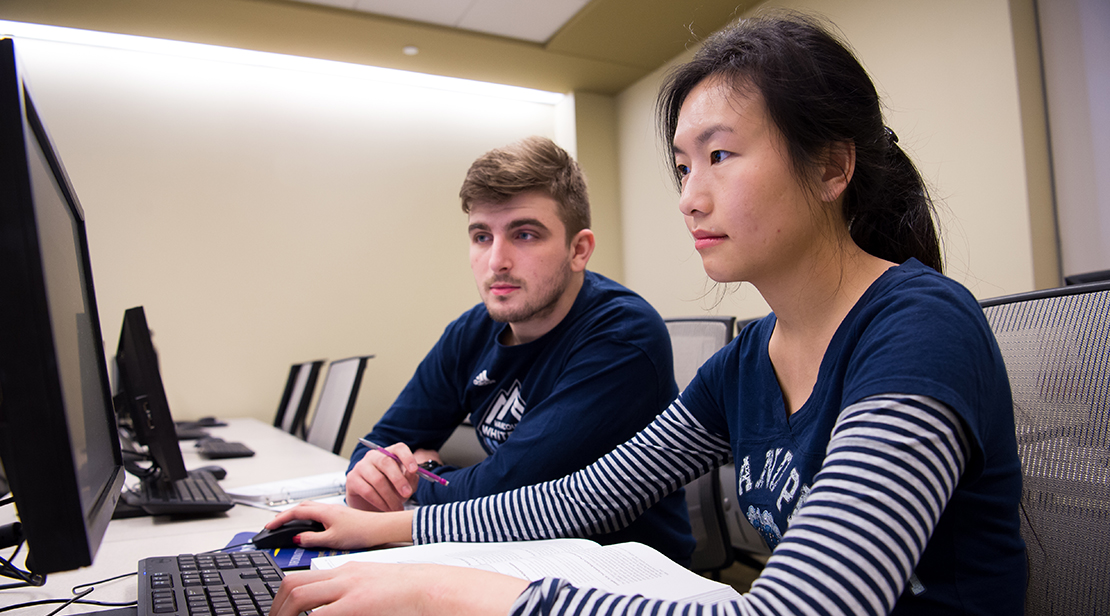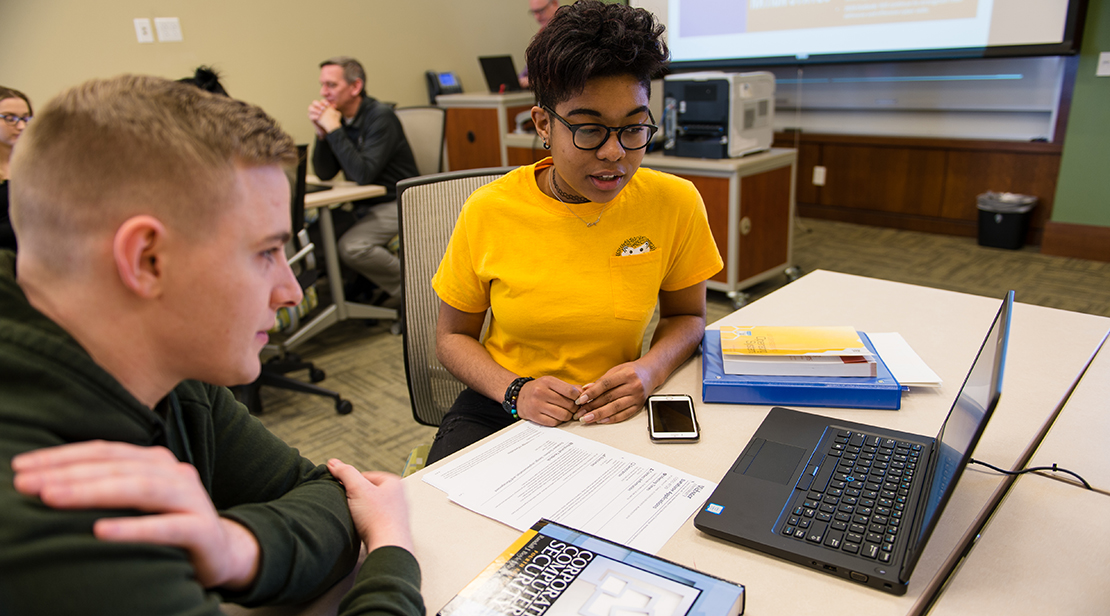 Cybersecurity Lab
The dedicated Cyber Lab at Webster University is located in the East Academic Building, home of the Walker School of Business & Technology. It is available exclusively for students enrolled in cybersecurity courses.
Cybersecurity Department Information
Geneva, Switzerland Campus
Ray Bonnan, PhD
Mario Campanelli, PhD
Claude Chadet, PhD
Sebastian Dubail
Arash Golnam, PhD
Viktor Polic, PhD
Daniel Schneider, PhD
Vivian Synteta
St. Louis Metro Campuses
Kenneth Ackerman
Oladipupo Adefala
Michael Anson
Wayne Bell
Hubert (Ted) Biggs II
Paul Biolchini
Del Brashares
Catherine Button
Jacob Curtis
James Curtis, PhD
Mark Dalle
Teddy Dawson, PhD
Brian Dickerman
Todd Dill
Robert Fried
Lasanthi Gamage, PhD
Larry Granda, PhD
Jason Ham
James Jenkins
Jerome Jose
Al Keeler
Ronald Krutz, PhD
Julie Lowrie, JD
Peter Maher, PhD
Reshmi Mitra, PhD
Ron Monard
Smantha Muehlenbeck
Ali Ovlia, PhD
Charles Painter
Bree Perdun
James Roller
Ken Roth, JD
Surinder Sabharwal
Kun (Quinn) Shao
Martha Smith, PhD
William Smith, ABD
John Sprague
David Sun
Xiaoyuan Suo, PhD
Frank Tempia
Kevin Thomas
Steffany Tinnin
Deborah Torres, EdD
Jiangping Wang, PhD
Bradley Wors
Yimin Zhu
1st in Missouri
Universities.com ranked Webster University No. 1 Best Cyber Security college in Missouri for 2021.
And Webster's Online MBA in Cybersecurity program is rated 5th in the nation's best cybersecurity MBAs by Online MBA Today.
Cybersecurity Academic Advisory Council (CAAC)
Purpose
To review, assess, support, and provide guidance on the Cybersecurity Programs at Webster University. The CAAC members will advise the University regarding the substance of the curriculum, effectiveness as applied to the discipline of cybersecurity, industry trends, and other related aspects of the program for the purpose of continuous improvement and responsiveness to the needs of industry and government. The council members will also support an ecosystem whereby a pipeline for students to intern with regional organizations, along with supporting opportunities for students to engage in research projects with cybersecurity experts, practitioners, and teams from industry/government IT organizations.
Membership
Types of Representatives: Members are solicited from small, medium, and large IT organizations representing the 16 national critical infrastructures and business types, combined with their ability to meet the purposes of the advisory council.
Member Conflict: Members/Nominees MAY NOT be a member of Webster University's Board of Trustees.
Membership: The membership body will be comprised of a minimum of five and a maximum of eight member organizations.
Service Tenure: Membership tenure is three years, with a one-time renewal allowed. No member may serve for more than a total of six years. (Note: The initial cohort has half of the members on a two-year membership to ensure continuity as members rotate off the CAAC)
Task forces/subcommittees: If the members determine there is a need to address a specific aspect of cybersecurity, special task forces or subcommittees may be established with the approval and oversight of a majority of the CAAC members. The special task force or subcommittee must articulate the purpose/goals of the task force, a clear and finite timeline with measurable outcomes, membership on the task force, and reporting structure.
Roles and Responsibilities
Attendance at CAAC meetings (general meetings will occur every four months).
Serve as an advocate for the University Cybersecurity programs.
Provide support to the Cybersecurity program students through mentoring, internships, competitions, and other related activities to enhance the student's Cybersecurity education and prepare them for careers in the discipline.
Provide advice and council regarding trends & market responses to academic initiatives.
Development of external partnerships and creation of avenues for collaboration and networking in the community for students and college representatives.
Provide expertise and connections within individual CAAC member's professional field.
Assist in the selection, support, and sponsorships of academic symposiums and college guest speakers, and attend events.
Role of Webster University College Representatives
Advanced Notice of all CAAC meetings

Host, plan, and serve as the facilitator of meetings.
Meetings should include:

Updates on college/school enrollment
Academic presentations
Philanthropy activities and results for the college
Updates on any significant alumni accomplishments.

Provide communications to CAAC whenever needed:

Follow-up meetings on special initiatives/task forces/subcommittees
Time sensitive information re: college activities, events, special news of accomplishments, etc.
Provide an avenue of social interaction, networking, and collaboration. between the college and members to create a tighter sense of community

Review the Goals of the CAAC & cybersecurity academic program at the beginning of each academic year.
Jerry Cronin — Chief Information Security Officer (CISO) — United States Transportation Command (USTRANSCOM)
Jerry Cronin serves as the USTRANSCOM senior cybersecurity advisor on key externally-facing cybersecurity issues. He represents the USTRANSCOM Commander and Chief Information Officer at senior level national, Department of Defense (DoD), and industry committees and working groups. His current efforts include working with government and commercial partners to improve the cybersecurity posture across the transportation enterprise, which includes Government, DoD, and commercial networks. Under this initiative, he is working with Government and industry partners to sharing best practices, threat, and vulnerability information with goal of increasing the ability of USTRANSCOM and its industry partners to conduct the transportation mission in an increasingly contested cyber domain.
Gary Harbison — Chief Information Security Officer (CISO) — Monsanto
As the Chief Information Security Officer (CISO) for Monsanto, a leading global agriculture company, Gary Harbison leads the Information Security Office with global responsibility for cybersecurity, privacy and business continuity management. Harbison is also a member of the IT Leadership Team helping define and drive Monsanto's global IT strategy. Harbison has 19 years of overall IT experience, with 17 of those focused in the information security domain. Harbison received his bachelor's degree in business administration from Webster University in St. Louis. Harbison is also an Adjunct Professor in the Cybersecurity master's program at Washington University in St. Louis.
Jeff Horton — Senior Manager — Federal Reserve Bank in St. Louis
Jeff Horton's responsibilities include developing and executing on strategic roadmaps for applications that support and manage the finances for the United States and other Federal Government Agencies. His professional expertise includes over 17 years of experience assisting multiple Fortune 500 organizations on data privacy and cybersecurity initiatives. He is versatile technical leader, strategist, and security practitioner, with exceptional interpersonal, problem-solving, and communications skills. A proven thought leader in building the security governance, security culture, security capabilities for some of the world's top organizations. Jeff received his bachelor's degree and master's degree from Webster University in St. Louis, and he is currently pursuing his Juris Doctorate Law Degree. Jeff currently holds a number of professional security certifications including CCSP, CISSP, CISM, ENCE, and CEH.
Dan Henke — Vice President, Information Security Officer — Mercy Healthcare
Dan Henke joined Mercy in March 2013 as Vice President, Information Security Officer. He is responsible for all areas of the Mercy Information Security Program and acts as the Chief Health Insurance Portability and Accountability (HIPAA) Security Compliance Officer. Prior to joining Mercy, Henke was the Chief Information Security Officer (CISO) with Maritz Holdings, Inc., in St. Louis where he led a strong security program attaining Payment Card Industry (PCI) certification and consistently passed demanding security audits and assessments of Fortune 500 clients. He came to Mercy with over 20 years of Information Technology leadership experience and a track record of contributing to business success through technology, building strong technical teams and developing internal and external stakeholder relationships. Dan was recently named one of the "32 Hospital and Health System CISO to Know in 2018" by Becker's Hospital Review. Henke holds a bachelor's degree and MBA from St. Louis University. In addition, he is a Permanent Deacon for the Archdiocese of St. Louis and assists the pastor at Holy Infant Church in Ballwin, Missouri.
Matt Modica — Vice President and Chief Information Security Officer — BJC Healthcare
Matthew Modica is responsible for the strategic direction, planning and implementation of enterprise IT systems, business operation and facility defenses to protect against security breaches and vulnerability issues. He has the responsibility for establishing, meeting and continuously monitoring the information security goals and objectives, while maintaining alignment with the strategic goals and priorities for BJC. Modica has a long tenured career in the Information Security field at multiple Fortune 1000 companies in the financial services, health care and data services industries. Modica holds a Bachelor of Science degree from Southeast Missouri State University and is currently attending Webster University's MBA program. He is a Certified Information Security Manager (CISM) and holds a Project Management Professional (PMP) certification. Modica is passionate about preparing the next generation to serve in CyberSecurity and STEM related roles. He serves on the St. Louis CISO board and CyberSecurity advisory committees for Southeast Missouri State University, Webster University, Washington University, SecureWorld St. Louis and the Evanta STL CXO Summit. Additionally, Modica sits on the Autism Speaks STL Golf Committee whose mission is to raise funds to support research and services for those on the Autism spectrum.
Shrikant Ramachandran — Global Vice President and Chief Information Officer — Mallinckrodt Pharmaceuticals
As Global Vice President and Chief Information Officer of Mallinckrodt Pharmaceuticals, Shrikant Ramachandran has global responsibility for the company's Information Technology. He assumes responsibility for partnering with the various divisions, regions, local markets, and global support functions to deliver appropriate IT systems. Ramachandran also directs all IT activities, including applications, infrastructure and projects in North Americas, Europe and Asia, with the regional head of ITs reporting directly to him. Ramachandran has extensive global IT experience from the pharmaceutical and medical device industries, which includes time living and working in Asia, Australasia, Europe and the U.S. Prior to joining Mallinckrodt, he was the Global VP and CIO for Synthes and was also responsible for the integration and merger of Depuy Synthes, a Johnson and Johnson family of companies. Previously, Ramachandran held the position of Consulting Director at Deloitte working with several Fortune 500 clients in North America, Europe and Asia. Prior to Deloitte, he worked with CapGemini, IBM and SGS Thomson Microelectronics. Ramachandran holds a bachelor's degree in Mechanical Engineering from Bangalore University, India, a Masters of Engineering from Canterbury University, New Zealand, and an MBA from Smeal School of Business at Penn State University, U.S.
Cybersecurity Resources
Protecting computer systems and networks from information disclosure, theft of or damage, as well as disruption or misdirection of services is a major concern in today's environment. Discover more resources that will help complement your academic progress in Cybersecurity.
News and Events
Highlights from the Walker School