Collaborative Peer-Led Learning Communities
Webster faculty see themselves as lifelong learners, and they prize opportunities to share their own reflections on teaching and to learn from their colleagues' experiences. The Faculty Development Center (FDC) collaborates with groups of faculty to host regular monthly meetings of learning community faculty groups around topics of current interest. Recent learning communities have focused on issues of engaged learning, inclusive and equitable teaching, the scholarship of teaching and learning, high-impact practices, and student success. These groups are open to all part-time and full-time faculty, they are co-led by the FDC and members of the community, and the community itself determines the content of the sessions. These communities provide crucial insight into the most pressing teaching interests of our faculty and they provide leadership in shaping the overall teaching values of our institution.
Signature Teaching and Learning Events
The FDC offers a regular line-up of teaching and learning events, giving our own faculty opportunities to share their experiences and their research, and bringing in outside experts on topics of key interest to our faculty. These annual events include orientation for new faculty, a Teaching Festival and the Global Citizenship Collaboratory conference. We invite Webster faculty to peruse our upcoming events (requires login).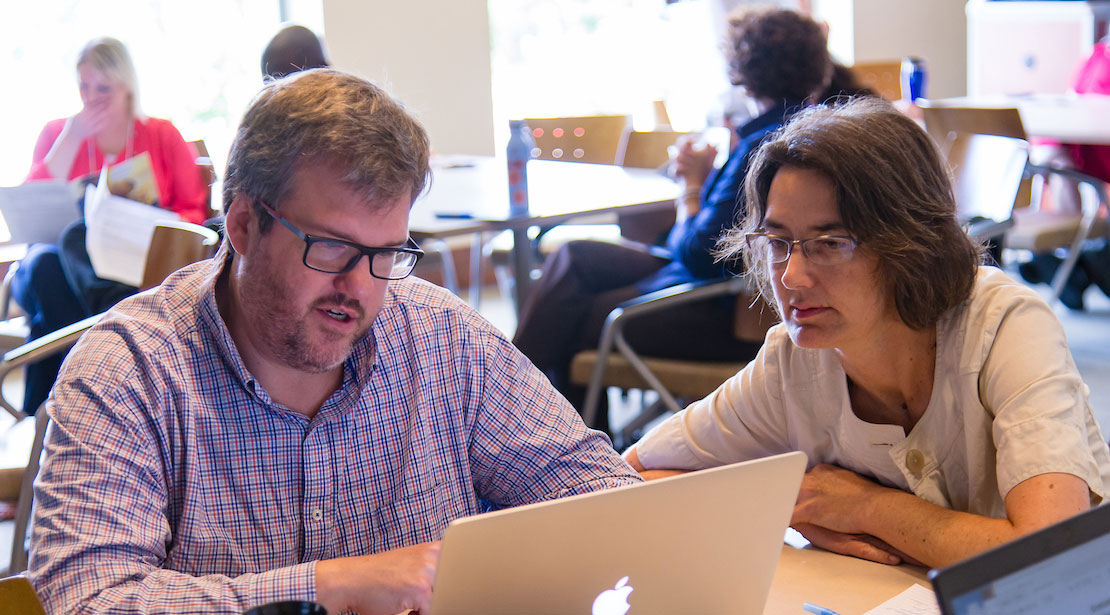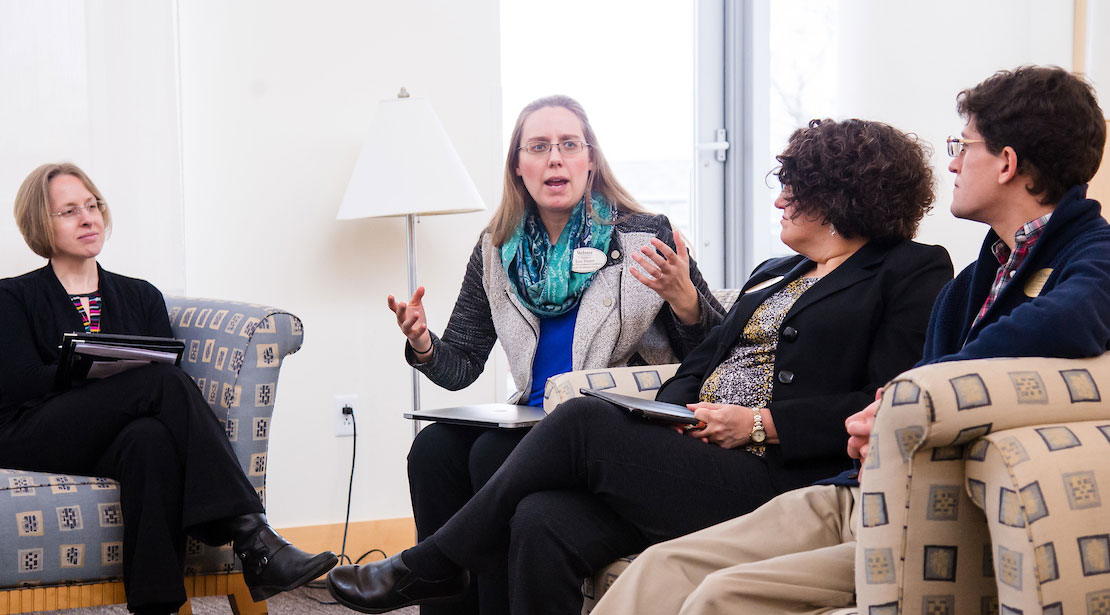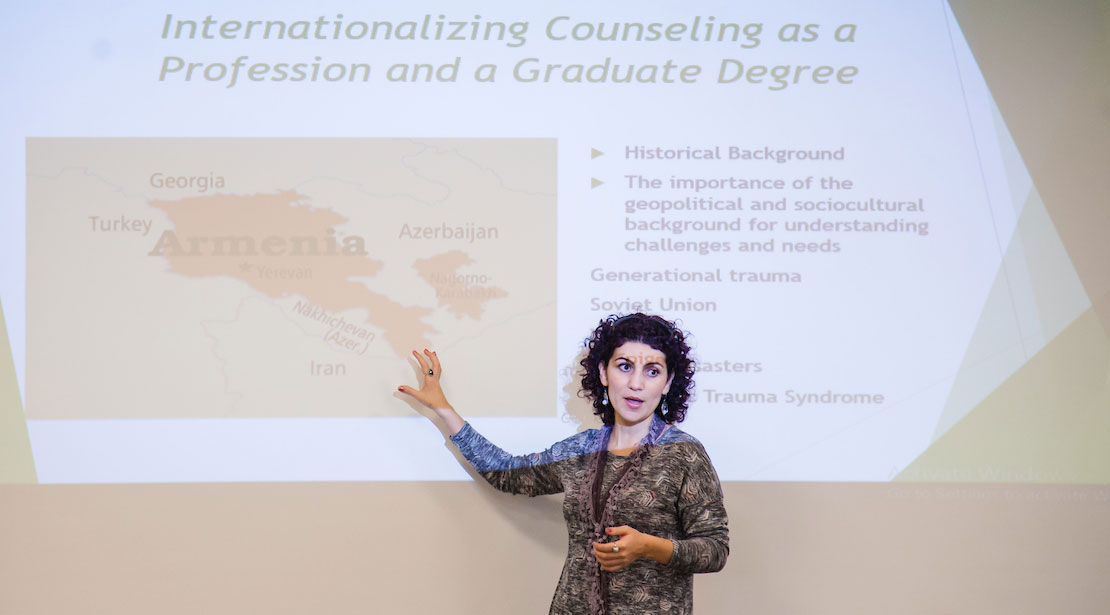 Pedagogy Workshops and Teaching Technology Training
Webster faculty are continuously learning new skills to enrich their teaching and engage their students. The FDC collaborates with the Online Learning Center, the Reeg Academic Resource Center, Academic Advising, and the Library to offer workshops on teaching technology, engaged learning, tools for student success, and approaches to equity, inclusion and accessibility. These workshops and training empower faculty to create supportive, more equitable learning environments, adapt to new shifts in course modalities (online, remote, hybrid), and leverage the latest teaching technology to motivate and engage students.