70+
Student Clubs and Organizations
You are unique; so is Webster. From our historic campus in the St. Louis area to locations worldwide, every Webster University location is inviting and personal — with an esteemed student-focused faculty. Our programs are flexible with opportunities to study in person or online. Students and faculty come from across the globe, creating a diverse and exciting learning environment.
Discover what makes Webster as unique as you are.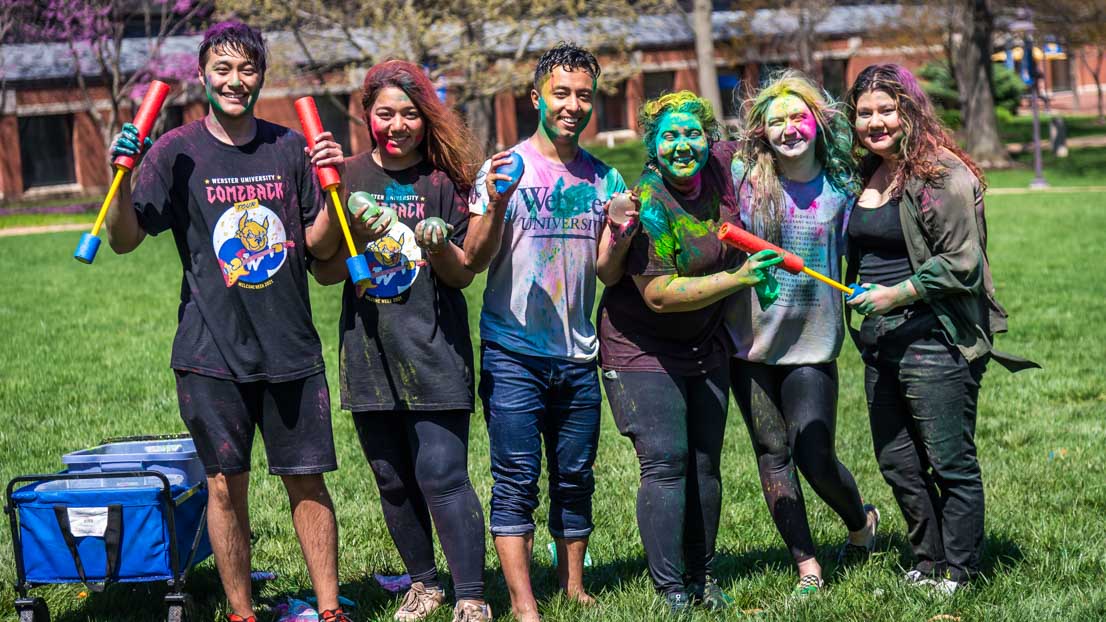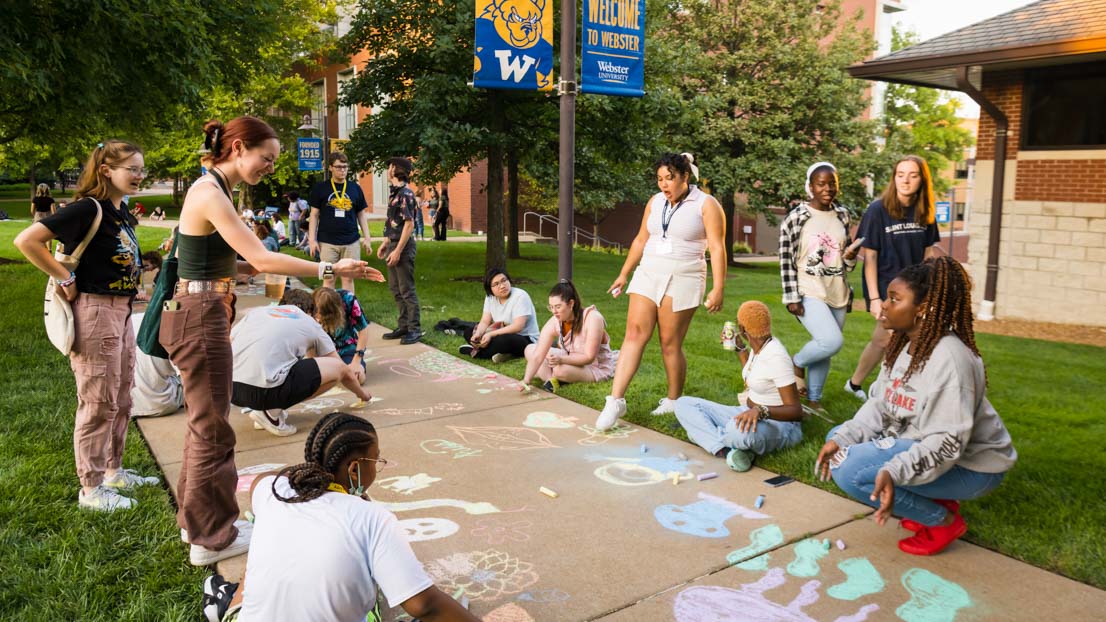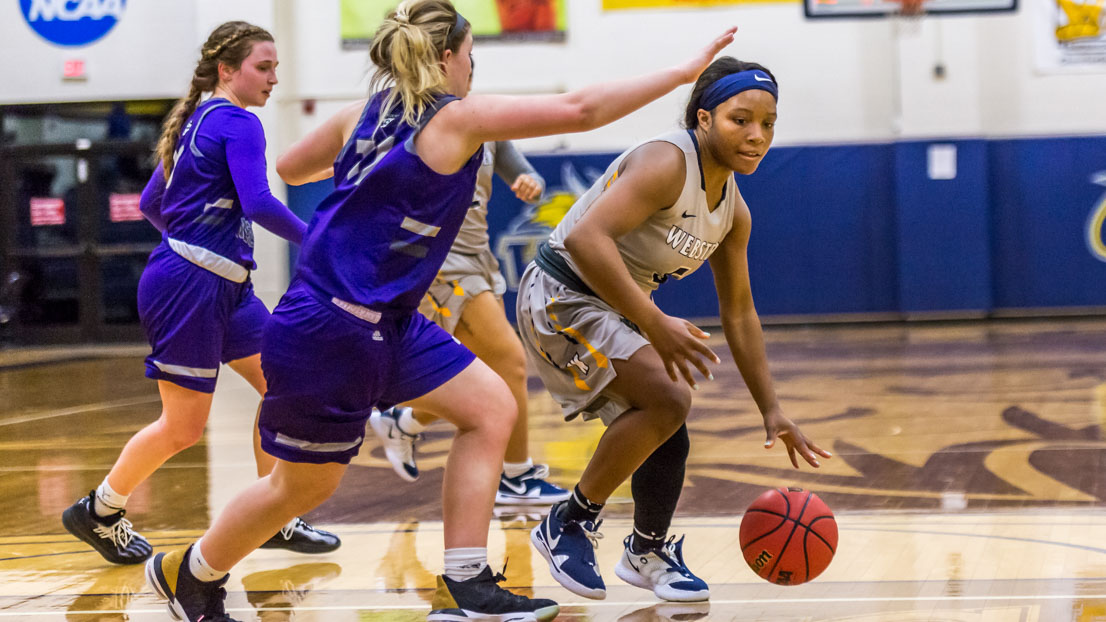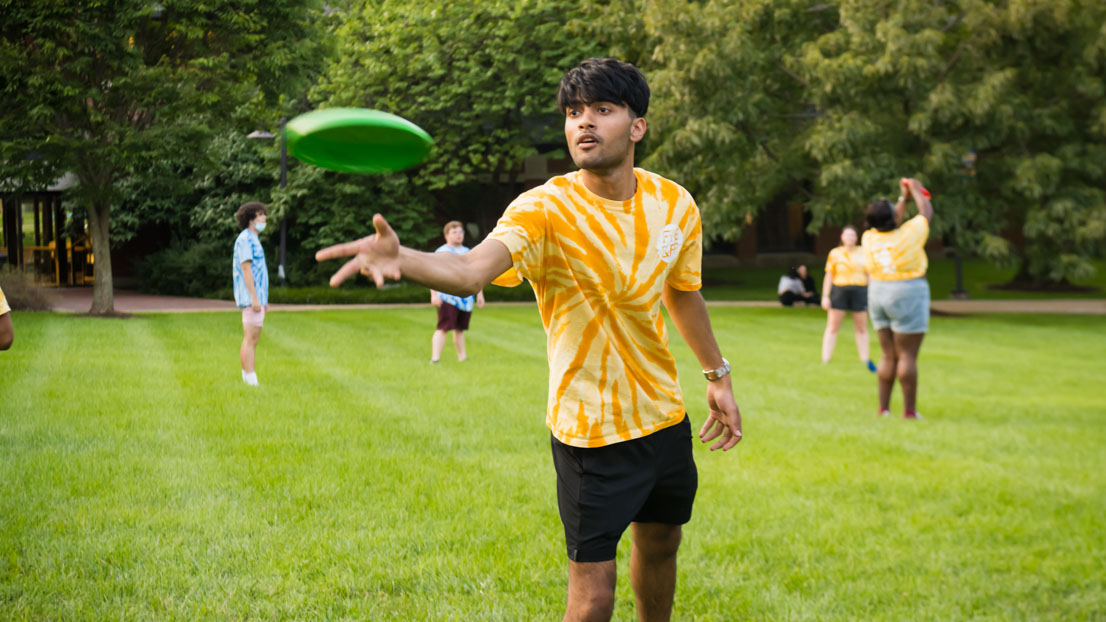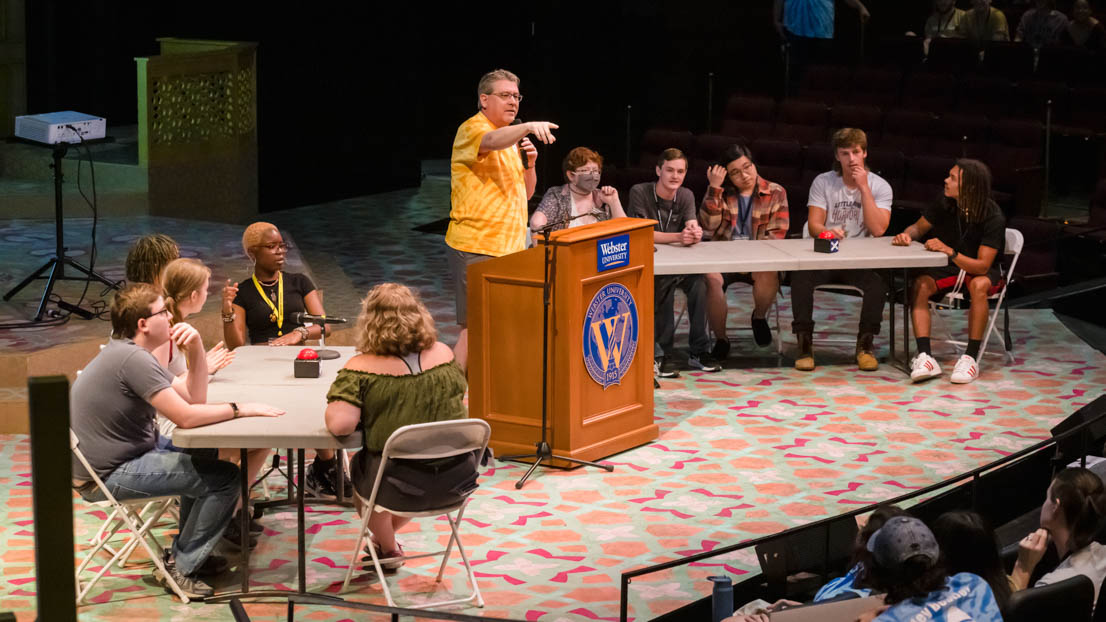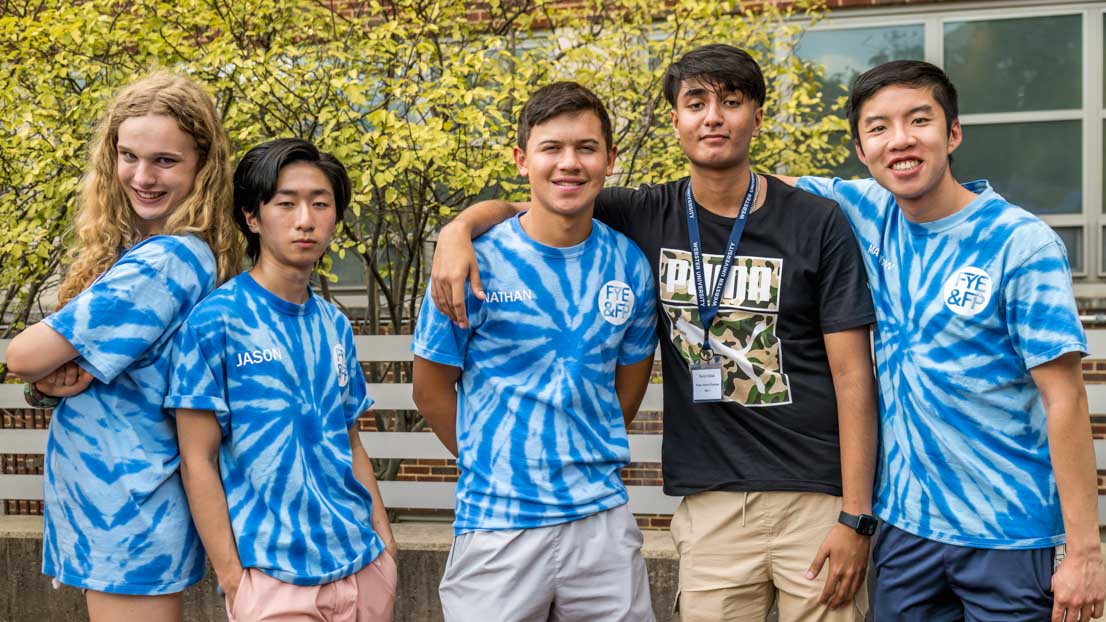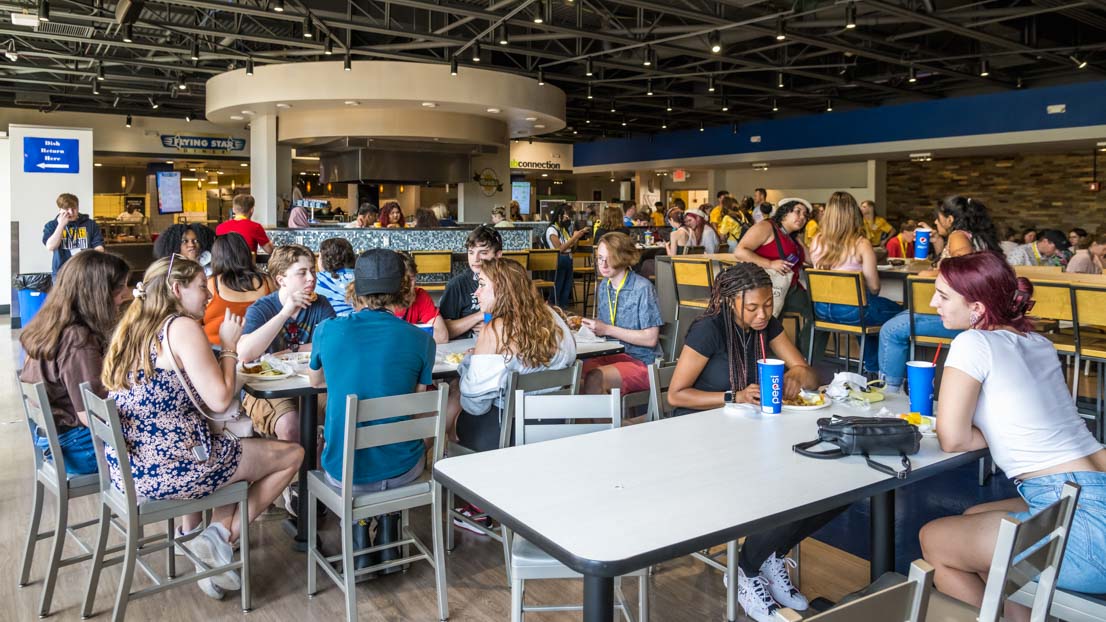 Webster University Experience
Spend Your Summer Learning and Playing at Webster
Our camps provide an entertaining and educational summer experience. Choose from dance, chess, sports, science, art or other activities - with nearly 30 selections available for young children and teens - and a few options for adults.
Discover More About Student Life at Webster
The Webster University Student Government Association is a body of elected student representatives who serve to improve the quality of student life for Webster students. SGA charters new student organizations, as well as funds programs for the student body such as digital New York Times access and the Student Grant Fund to assist with student travel to conferences, and other learning opportunities. SGA is funded by the Student Activity Fee.
The Student Life Hall of Fame recognizes those individuals who demonstrated an outstanding commitment to improving student life at Webster University through campus or community involvement and participation in organized campus activities.
The Journal's vision is to consistently provide the Webster University and Webster Groves communities with the most current and contextual information using both print and multimedia, while serving as a learning platform for its staff and a forum for its readers. Interested in becoming involved?
Take in student performances and recitals in the state-of-the-art Loretto-Hilton Center:
Conservatory musicals and plays.
Choir performances.
Musical concerts.
Meet the Gorloks: The Friendliest and Fiercest DIII Athletes
Webster University competes in 15 Intercollegiate Sports: Men: baseball, basketball, cross country, golf, soccer, tennis, indoor/outdoor track and field; Women: basketball, cross country, soccer, softball, tennis, indoor/outdoor track and field, volleyball; Coed: Cheerleading.
Studies show students who are involved in the community tend to have better grades and a stronger social support network. For more than 25 years, WebsterLEADS has helped students develop a foundation from which they will change the world. The WebsterLEADS leadership certificate program offers students real organization, leadership, and team-work experience, preparing them to assume positions in the global workforce.
Gain real leadership, organization, and team-work experience.
Explore personal development skills.
Earn the WebsterLEADS leadership certificate and medal at graduation.
Make your CV stand out!
Student Assistance
Webster graduates have access to the Alumni Association network and Handshake, Webster University's online career management system. Webster's Career Planning and Development Center offers students and alumni individual career advising appointments, connects them to employers, and hosts virtual and live events to develop career management skills.
Emergency Assistance
Webster University is committed to helping our students through unexpected financial hardships. Emergency aid, including loans, grants, tuition adjustments/waivers, food assistance, and funds for textbooks and technology, is available to students enrolled at campuses in the St. Louis metropolitan area.
The mission of the Office of First-Year Experience and Family Programs is to provide resources, services and programs for first-year students and family members of undergraduate students that promote student success.
Student employment at Webster University is divided into two different programs: Federal Work-Study and Institutional Work-Study, both designed to help undergraduate students meet educational expenses through meaningful employment.
Popular Events on Campus
Check out one of our dozens of clubs and organizations or a fun event like this fall's Bubble Bubble Bus and Photo Booth gathering in the quad, shown above. Find an area that interests you — or discover a new one! Campus involvement can help develop lifelong friendships and create a feeling of belonging, extending the Webster experience.
Talk to your advisor or program representative about all the opportunities available to get involved, have fun and become a part of the Webster community — outside of the classroom.
Stay Active
The University Center provides space to meet with friends, study, work out and attend events.
Get Connected
There are many opportunities to get involved on campus.
Campus Events
Choose from a wide array of events in and around the University.
Are You Ready to Unlock Your Gorlok?
If you're excited about all of the opportunities outside of the classroom, just think how this can connect to your academic program. Contact us to learn more: Call us at 314-246-7800 or 800-753-6765, or send an email to admit@webster.edu.
Take a Virtual Tour
Explore our beautiful Webster Groves campus from anywhere in the world.
Connect with Webster on ZeeMee
On ZeeMee you will be able to:
Meet and chat with other interested students
Match on shared interests and passions
Try Friend Finder to see potential roommates for the future
Participate in live social events
News and Events
Connect With Us!