Get Started Today
Whether you're an undergraduate or balancing a career with a master's degree, Study Abroad experiences are accessible to all.
From full-semester terms to one-week programs, our international network of campuses and partners, along with financial aid, enable an unprecedented variety of Study Abroad opportunities. Get started with studying abroad.
We welcome students from across the Webster network and from all universities, including those participating in the Webster International Network of Schools (WINS) program.
Top 2%
Ranking of the study abroad programs surveyed in the 2019 U.S. News & World Report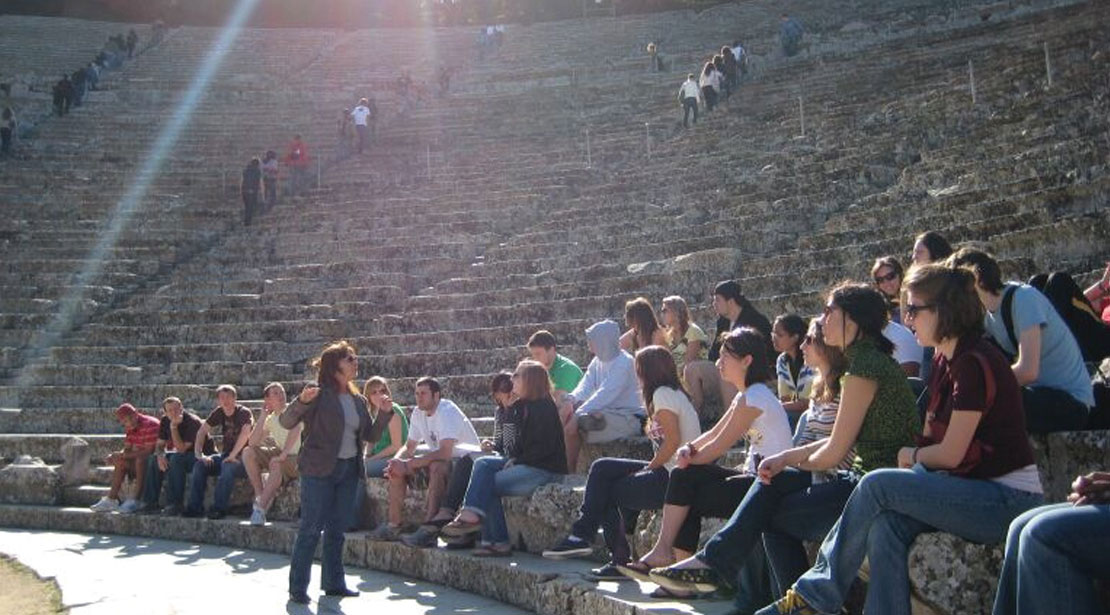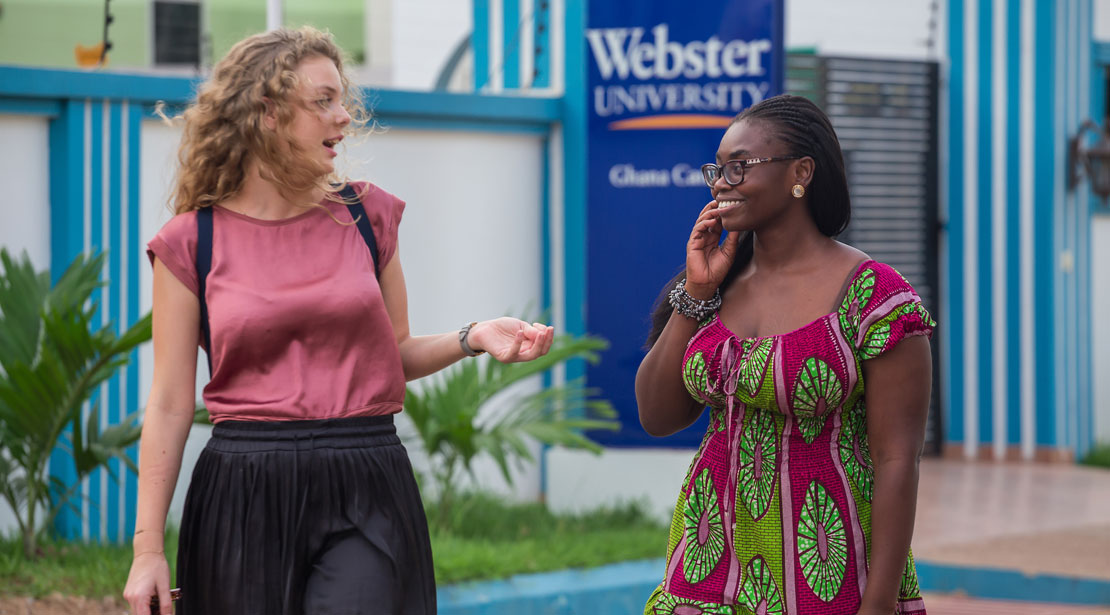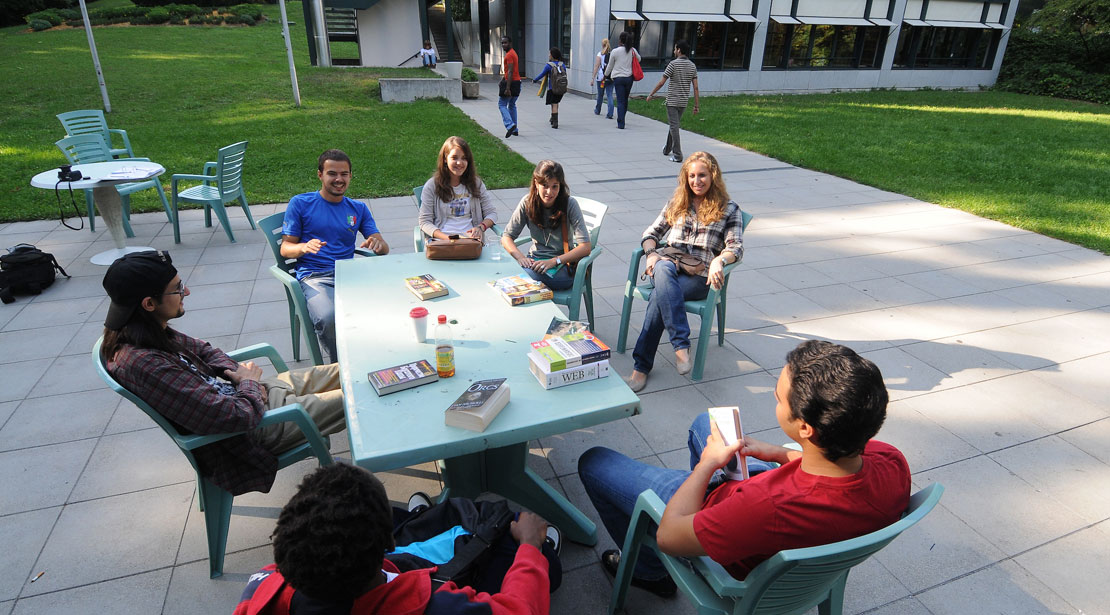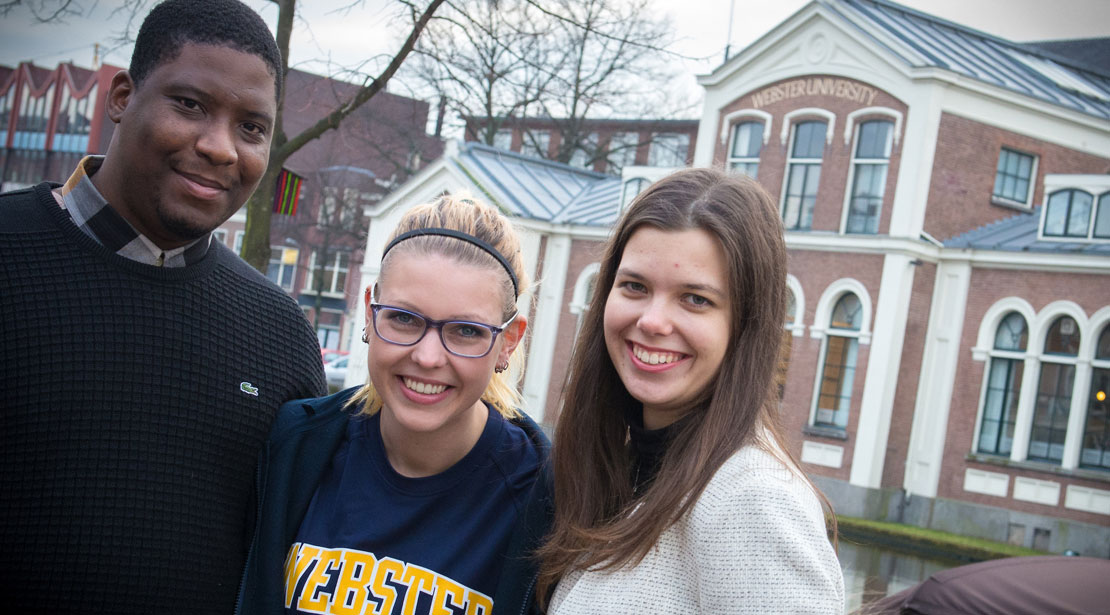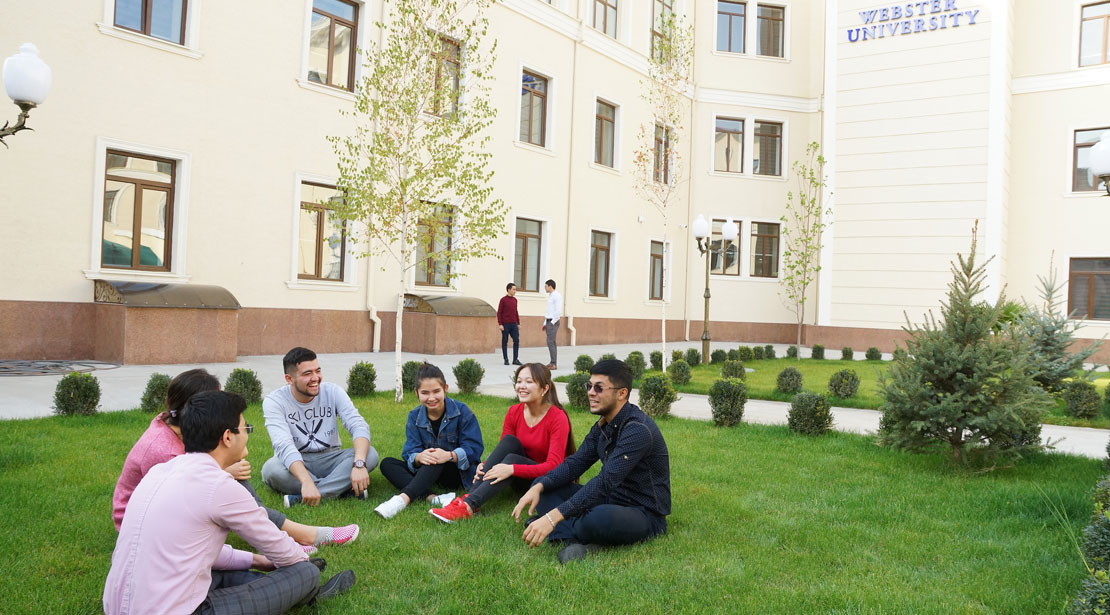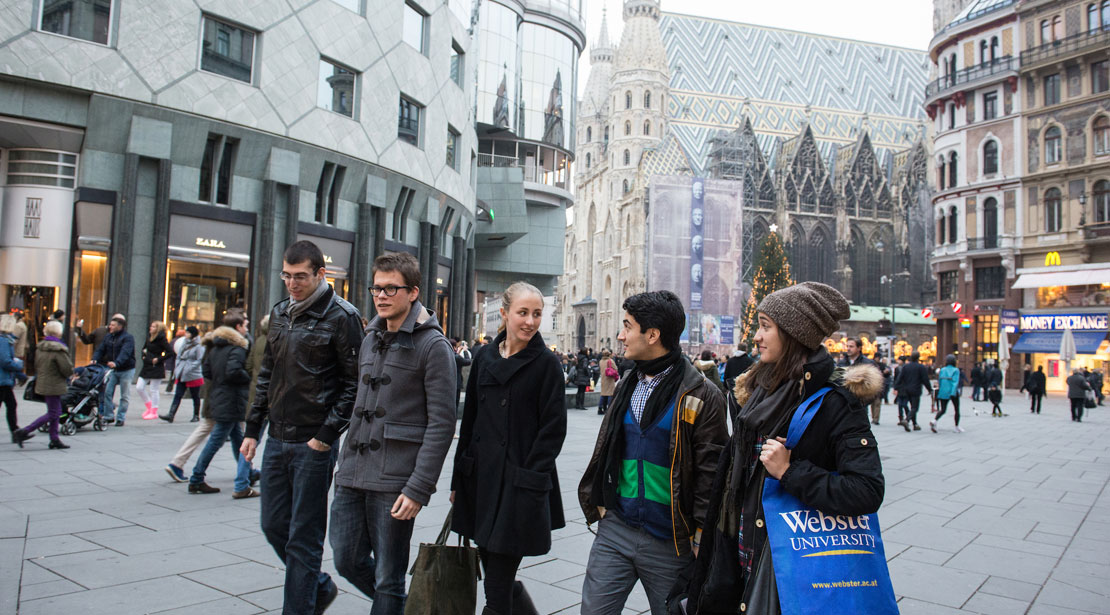 Student Spotlight
"If you have the chance, take it, STUDY ABROAD! It has made me appreciate so much about the world, but also things at home."
Ruchii Sheth
Studied Abroad at Webster Athens
Study Abroad Catalog
It's Your World. Explore!
Travel alongside Webster and WINS students as they share their exciting stories throughout this resource. Get an introduction to Webster Study Abroad all in one place.
Office Hours
Monday-Friday: 8:30 a.m.-4:30 p.m., CDT
Mailing Address
Office of Study Abroad
470 E. Lockwood Ave.
St. Louis, MO 63119
Make an Appointment
Study Abroad advising appointments generally last 20-30 minutes and are available in person or via Zoom. Students should call or email the office to make an appointment.
After-Hours Emergencies
Please contact the Webster Office of Public Safety at 314-968-7430 or 314-968-6911.
Coronavirus (COVID-19) update from the Division of Global Education
While international programs at Webster have fully resumed, the University will continue to monitor the status of the Coronavirus (COVID-19) pandemic around the world. As a global institution, we have policies and protocols in place for reviewing developments and making decisions as needed. The health and safety of the Webster University community worldwide is of primary importance.
For up-to-date COVID-19 information, visit the Division of Global Education COVID-19 page.
At Webster, your education is flexible and portable.
Flexible
Five terms in an academic year make it easy to tailor your education to your life. Courses are offered in both semester and 8- or 9-week periods, and can consist of multiple modalities with our assortment of in-person, hybrid and online course options. Webster also offers a variety of degree, certificate and non-degree programs.
Portable
For 40 years Webster has been building a network of campuses to serve local communities, now serving more than 10,000 students across about 40 sites located across the U.S., including locations in Arkansas, Colorado, Georgia, Illinois, Kansas, Maryland, Missouri, North Carolina, Oklahoma, South Carolina, Texas, Utah, Virginia and Washington, D.C., as well as several international sites. Our students can start their degree at one location and finish it at another, or seamlessly work on their degree while studying abroad.
News and Events
How Study Abroad Can Work For You