Webster University's Global English Language Teaching (GELT) Institute is dedicated to increasing the professionalism of English Language Teaching (ELT) in the U.S. and around the globe. Through program offerings, grant activities, and events, the GELT Institute has been designed to empower teachers to use language classrooms to support academic and professional advancement; to promote exploration of diverse identities; and to help teachers reflect on their role in the field of ELT at local, national and global levels.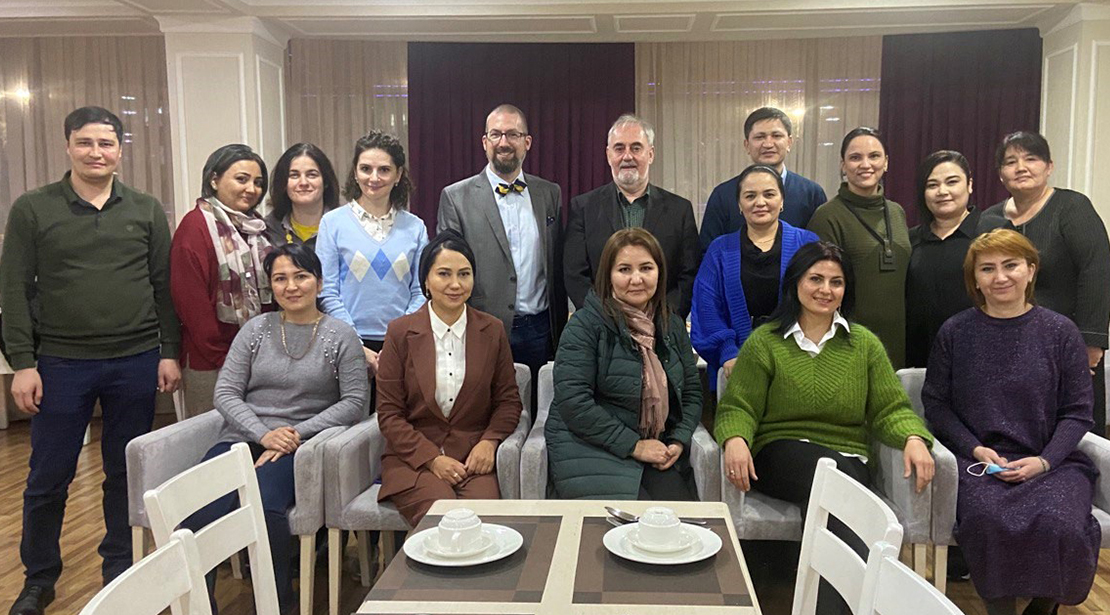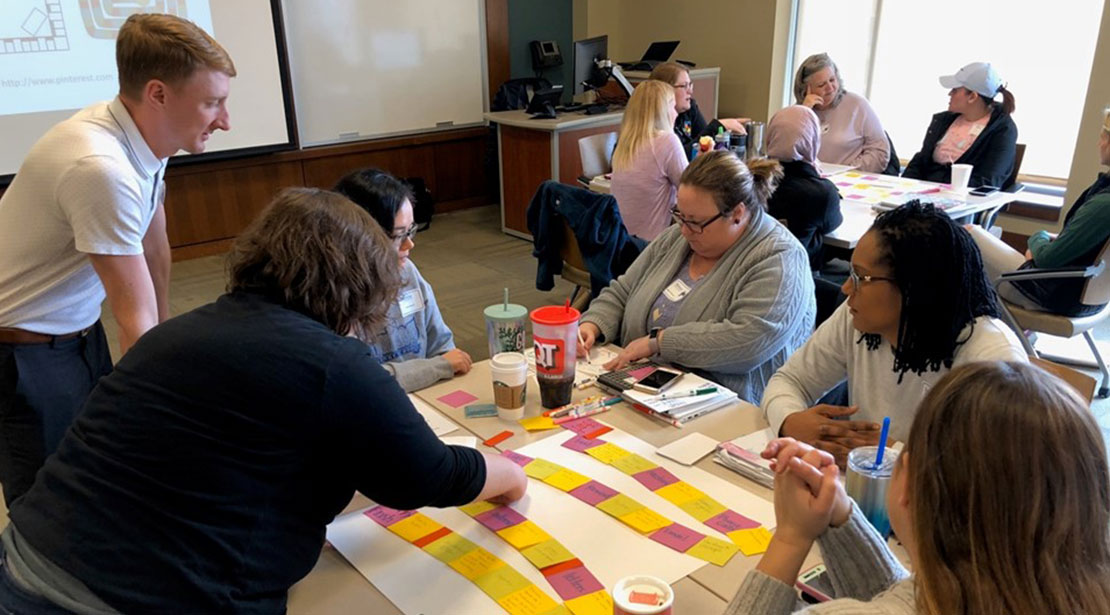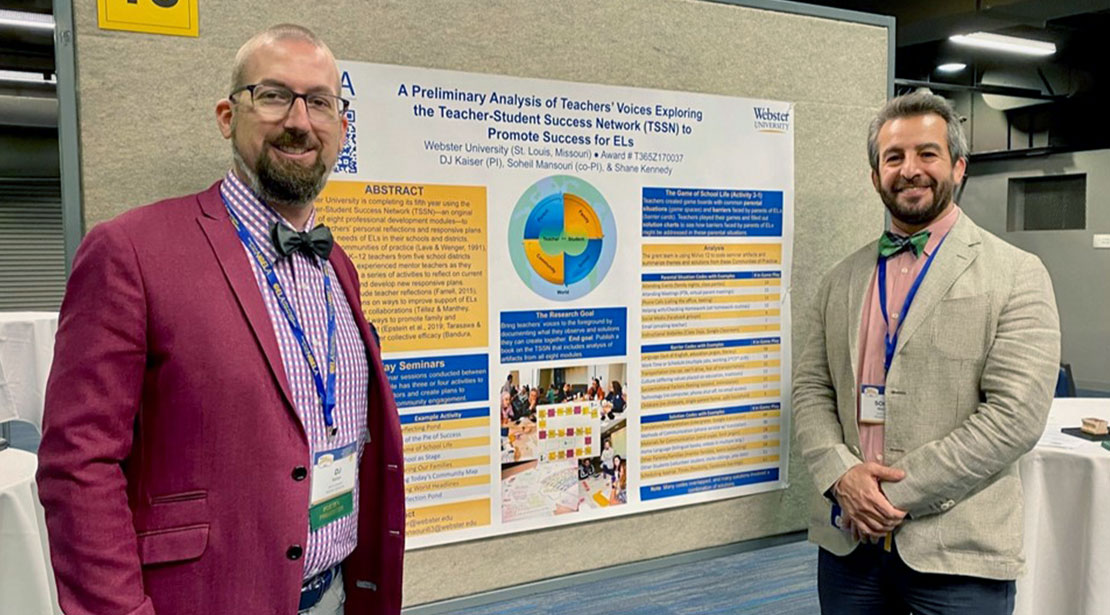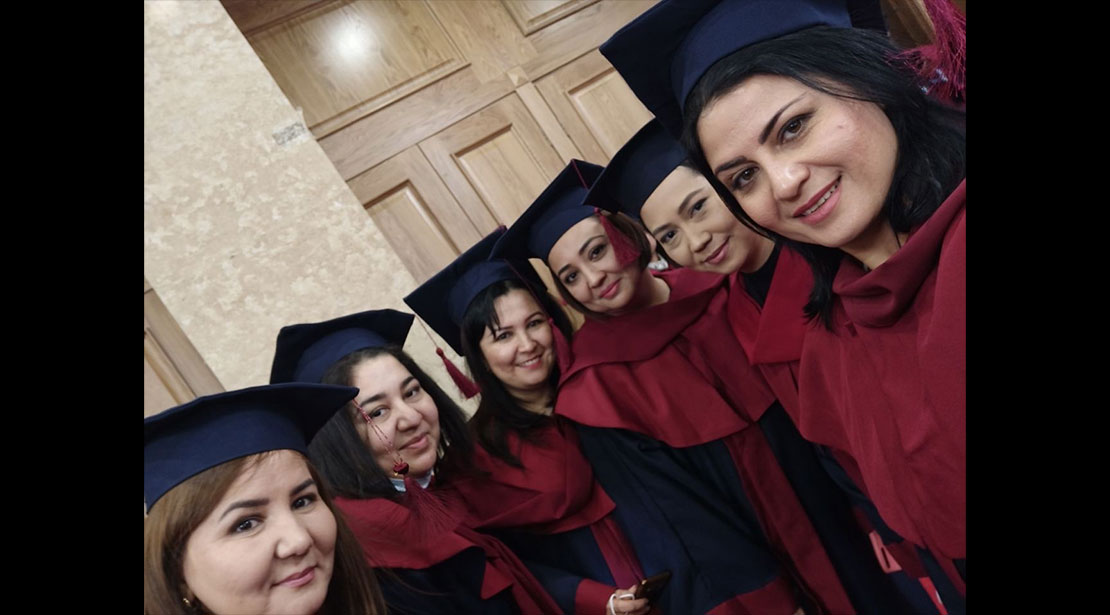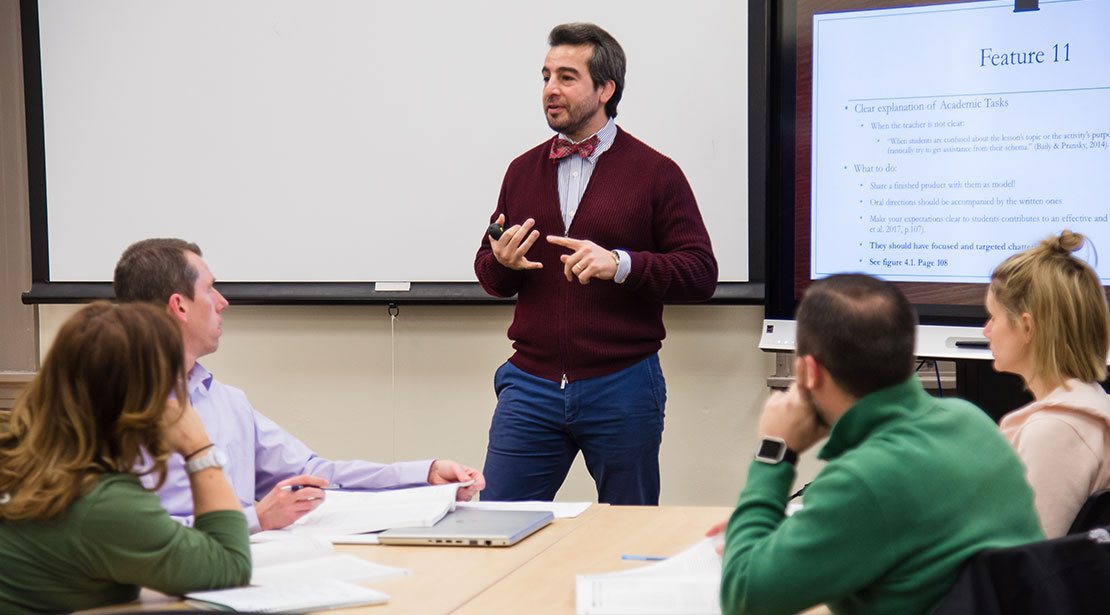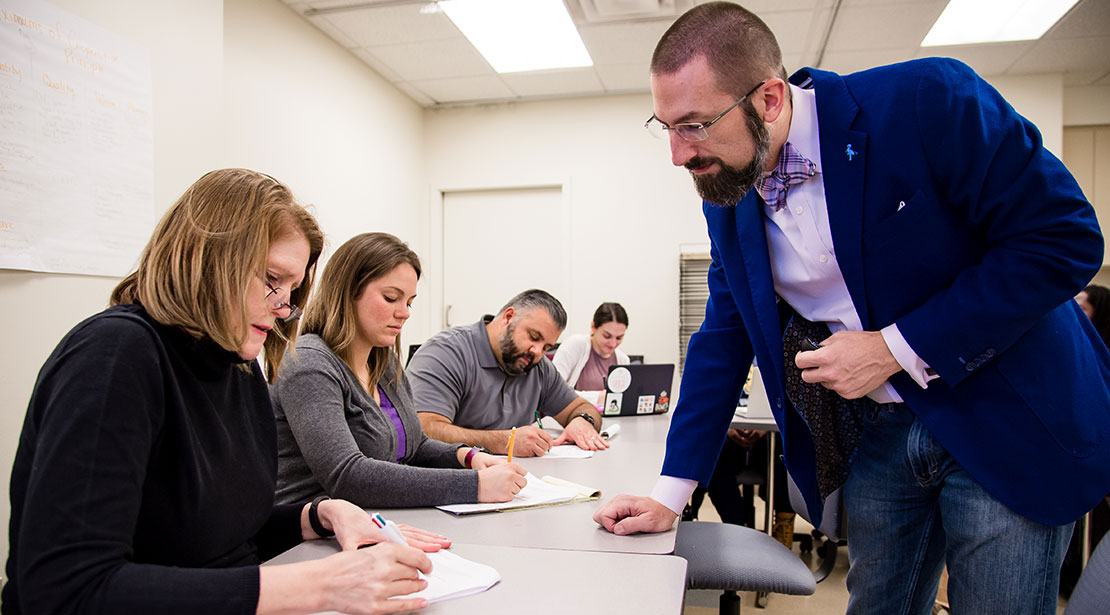 A Global Leader in English Language Teaching
In a matter of a decade, Webster's Teaching English to Speakers of Other Languages (TESOL) program has grown from a few dozen students in Missouri to hundreds of students around the globe. Webster has been the recipient of two National Professional Development grants from the U.S. Department of Education, which have provided free tuition for more than 200 teachers across Missouri to complete their Missouri ELL Certification. Institute faculty represent professional experiences in dozens of countries across five different continents.
The GELT Institute
"The activities of the GELT Institute to facilitate better English language teaching serve the College of Humanities and Social Sciences as we seek to provide the foundation of good citizenship and good stewardship, locally, nationally and globally."
Danielle MacCartney
Interim Dean, College of Humanities and Social Sciences
Earn a Degree in Teaching English to Speakers of Other Languages
Webster is the first and only program in Missouri in the field of TESOL to receive national recognition from the Council for the Accreditation of Educator Preparation (CAEP) and TESOL International as part of the Specialized Professional Association (SPA) process. In addition to the MA in TESOL degree, there are options to receive a TEFL (Teaching English as a Foreign Language) certification, which is a globally-recognized credential. For teachers in Missouri, Webster is approved by the Department of Elementary and Secondary Education (DESE) to offer the courses required for Missouri ELL (English Language Learners) certification. Courses for the TEFL Certificate and Missouri ELL certification are aligned to required courses for the master's degree, making it possible for most to final their program with two credentials.
The TESOL program's curriculum has been aligned to the TESOL Standards, which prepare teachers in knowledge of the English language, understanding the diversity of their learners, planning for classroom instruction, developing and adapting assessments, and professionalism in the field of English language teaching (ELT). Curriculum revisions done in 2022 have updated the readings, assessments, and activities to ensure that Webster's TESOL program reflects the diversity of students and teachers working in the field of ELT globally.
Teachers will acquire knowledge about theory and concepts in second language acquisition and be equipped with methodological skills to teach English to Speakers of Other Languages (ESOL).
Designed for teachers who want to help non-native English speakers develop their use of the a foreign language, the Graduate Certificate in Teaching English as a Foreign Language (TEFL) guides students in becoming the educators who make a difference.
More About the GELT Institute
The faculty and staff associated with the GELT Institute, Dr. Soheil Mansouri, grant coordinator Shane Kennedy and Dr. DJ Kaiser, will continue to engage in grant activities and seek additional forms of external funding. The GELT Institute will engage in several activities to promote ELT, including a professional development webinar series.
News and Events
Connect With Us