Welcome to the Office of Academic Affairs
The Office of Academic Affairs is dedicated to serving students, faculty and staff throughout Webster University's global network in advancing our mission to ensure high-quality learning experiences that transform students for global citizenship and individual excellence. The centers, offices and divisions of Academic Affairs provide leadership to services for faculty and students that foster academic success and support for initiatives and programs to continuously improve our programs.
In collaboration with the President, we set and implement strategic priorities to further excellence in teaching and learning and in research and creative endeavors. In partnership with the Office of Student Affairs, we focus on providing students with success plans — and a dedicated team to support those plans.
The Office of Academic Affairs is responsible for accreditation, assessment, academic policy, the academic catalogs, faculty development and opportunities, institutional research and data for academic decision-making, global program development and delivery, academic resources and planning, and management of academic offerings and state licensure at our extended locations.
Academic Affairs
Nancy Hellerud, JD
Vice President for Academic Affairs
Nancy Hellerud leads the Office of Academic Affairs and the units that support the academic success of faculty and students across the six schools and colleges and across Webster's domestic and international locations. She manages Webster's institutional accreditation, serving as Accreditation Liaison Officer to the Higher Learning Commission (HLC) and oversees the Office of Institutional Effectiveness. Hellerud also oversees the Office of Student Affairs. She has responsibility for academic and administrative operations at Webster's international locations. She works closely with the President in advancing strategic academic initiatives, and services on the President's Council and the Chancellor's Cabinet. Hellerud holds a JD from the University of Oregon School of Law, an MA in Liberal Studies from Hamline University, and a BA in English and German, also from Hamline.
Thao Dang-Williams, EdD
Associate Vice President for Academic Affairs
Thao Dang-Williams is the associate vice president for Academic Affairs. She has over 25 years of experience in higher education administration as both faculty and administrator. Dang-Williams's areas of interest include faculty support, student success, academic planning, and global education. Dang-Williams works closely with colleagues throughout Webster's global network to ensure alignment with University policies and procedures in addition to working on initiatives to support student success at both graduate and undergraduate levels. Dang-Williams has served the University in her previous roles as Associate Dean of the College of Arts and Sciences, Interim Associate VP of Online Education, and Dean of Extended Education, St. Louis Metropolitan Region. Dang-Williams has a BA in Government and Communication from Monmouth College, an MA in Communication from Saint Louis University and an EdD in Higher Education Administration, also from Saint Louis University.
John Buck, DMgt
Associate Vice President for Student Affairs and Dean of Students
John Buck provides leadership for all functional areas of student affairs, works closely with campus student leaders, develops student life policies and procedures, and consults with colleagues throughout Webster's worldwide network on student life issues. Buck has served on a variety of committees, including the Behavioral Intervention Team, University COVID-19 Task Force, the Undergraduate Enrollment and Retention Working Group, and the Tuition Adjustment Committee. Buck holds a bachelor's degree in sociology from Colorado State University, a master's degree in management and leadership, and a doctorate in management (DMgt), both from Webster. He is also a 2014 graduate Webster University's Global Leadership Academy.
Kelly Heath, MEd
Director, Study Abroad
Kelly Heath is the Director of Study Abroad in the Office of Study Abroad at Webster. In this role, she manages the daily operations of the Office of Study Abroad and oversees study abroad programs and services for the University. She is involved in various University committees, including the Division of Global Education Advisory Committee, the International Studies Committee and the Accessibility Committee, as well as initiatives that help provide more equity and access to education abroad for Webster students. Heath completed her BA in Spanish at Bates College, with a study abroad experience in Cuernavaca, Mexico, and Salamanca, Spain, and received a master's degree in higher education (MEd) with a focus in student affairs administration from Loyola University Chicago, with a study abroad experience in Rome, Italy. Heath also received a CELTA certificate in Teaching English as a Second Language in Sevilla, Spain, and taught English there for two years.
Kim Kleinman, PhD
Director, Undergraduate Academic Advising
Kim Kleinman is a long-time academic advisor, serving as Director for Undergraduate Advising since 2014. He has helped organize the Summer Advising Team since 2003 and has been an ex officio member of the Global Citizenship Program Committee since its inception. His PhD in the history of science from the Union Institute has informed his multidisciplinary teaching in the Global Citizenship Program (GCP).
Patty Li, MA, MS
Director, Webster University Confucius Institute
In her role as the director of the Confucius Institute, Patty Li is responsible for providing leadership and management of the Institute, to strengthen the support of the Chinese language education at Webster University and partner schools, foster and expand collaborations with partner university in China, and develop opportunities for the St. Louis community to engage with Chinese culture. Li comes to Webster with more than 10 years of nonprofit experience. Li has a BA and MA in English Language and Literature from Lanzhou University in China and an MS in Accountancy from George Washington University.
Kyle McCool, MSEd
Senior Director of Student Success
Kyle McCool provides leadership to the Academic Advising Center, which includes both undergraduate and graduate advising. In addition, the advising team provides training and resources to faculty advisors and other student service professionals across the global network. She is also a co-lead for the Student Success Portal, powered by Starfish, a retention and case management tool used across the University. She is a member of the Global Advising Council and serves on Curriculum Committee, Graduate Council, Global Citizenship Committee, Graduate Tuition Refund Appeal Committee and the Academic Progress Committee. She is also involved in NACADA, the Global Community for Academic Advising. She earned her Master of Science in Education, Higher Education & Student Affairs from Indiana University, her Bachelor of Music Education from the University of Tulsa, and is a graduate of the 2017 Webster University Global Leadership Academy.
Erik Palmore, MA
Senior Director, Office of Academic Affairs
Erik Palmore is the director of the Faculty Development Center (FDC) which provides professional development and support for the teaching efforts of Webster faculty worldwide. Palmore leads Webster's learning analytics efforts, developing tools and methods to identify opportunities to positively impact student success, with particular emphasis on supporting leaders throughout the University with insights that impact academic planning, retention, and graduation. Palmore received his MA in Education and Human Development from The George Washington University, and his BA in English and Film from Webster University.
Rita Smith, MBA
Senior Director, Academic Resources and Planning
As Director, Academic Resources and Planning, Rita Smith works closely with academic leadership worldwide and student affairs to develop annual budgets and manage academic resources, to develop business analytics to support data-driven decisions, and to continuously improve academic operations. Her office maintains all faculty data for tenure track and adjunct faculty members, issues U.S. adjunct letters of appointment, supports standing and ad hoc committees, publishes academic catalogs, manages several graduate student processes, and works closely with faculty and students awarded internal research funds. Smith serves on the University Budget Steering Committee and the University Planning Committee. Smith earned an MBA from Webster University and a BA in Economics from Westminster College.
Hannah Verity, MA
Director, Global Program Development
Hannah Verity provides strategic leadership and direction for the development and launch of global academic programs, including study abroad programs, faculty mobility opportunities and international partnership development, working collaboratively with academic units, Webster's international campuses and external partners. She brings over 10 years of experience in education abroad, international program design and development, and partnership building to her work at Webster. Verity serves on the Board of Directors for the Tennessee Williams Festival St. Louis and is currently the Compensation Chair for the Webster Staff Alliance. In 2008 she completed her BA in American Studies and immediately went abroad to earn her Global MA in International Relations (2009) while studying in London, Geneva, Vienna and Leiden through Webster University's international campuses.
Lauren Bommarito, MBA
Data Analyst, Office of Institutional Effectiveness
As Data Analyst in the Office of Institutional Effectiveness, Lauren Bommarito manages the processing and publishing of census data, as well as fulfilling ad hoc reporting needs from across the University and completing external data reporting and surveys. She has recently been named as a staff support for the Academic Program Review Committee. Bommarito earned her MBA (2012) and graduate certificate in Business Analytics (2017) from Webster University, and her Certificate in Data Analysis from UMSL (2020).
Michele Boesch
Coordinator, Graduate Student Processes
Michele Boesch joined Webster University in 1989. She applies her extensive knowledge of University policies and procedures to managing graduate student processes related to academic standing, readmission, reinstatement and petitions to graduate. Boesch assists with the state authorization/licensure process for domestic campuses. She also provides administrative support to the Graduate Council, the University's graduate curriculum committee.
Erika Castillo
Coordinator, Office of the VP for Academic Affairs
Linda Jakob, MBA
Coordinator, Adjunct Processes
Linda Jakob has over seven years of experience in higher education and joined Webster University in the fall of 2020. Jakob supports all processes related to adjunct faculty across the U.S. She works closely with academic departments and domestic extended campuses to issue letters of appointment for adjuncts. Jakob also maintains adjunct faculty records and documentation. She works closely with payroll and fields questions about pay. She completed her BA at Webster University and MBA at Maryville University.
Olivia Radle
Coordinator, Faculty Credentials and Personnel Processes
Kate Terveer
Department Assistant
Kate Terveer joined the University in 2006. She maintains our history of campus openings and closings. Terveer ensures changes at campuses are communicated to internal constituents and tracks related required tasks. She assists with faculty and student records in the Office of Academic Affairs. Terveer also facilitates communication to new graduates.
Thelma Vazquez
Representative
Oluday (Dayo) Adesina, BS
Graduate Assistant
Oludayo "Dayo" Adesina, a native Nigerian, serves as the Graduate Assistant for the Office of Academic Affairs. Adesina works with faculty records to ensure compliance with documentation requirements. She earned a BS with honors in Accounting from the University Lagos and is pursuing an MS in Forensic Accounting and Cyber Security with Webster University.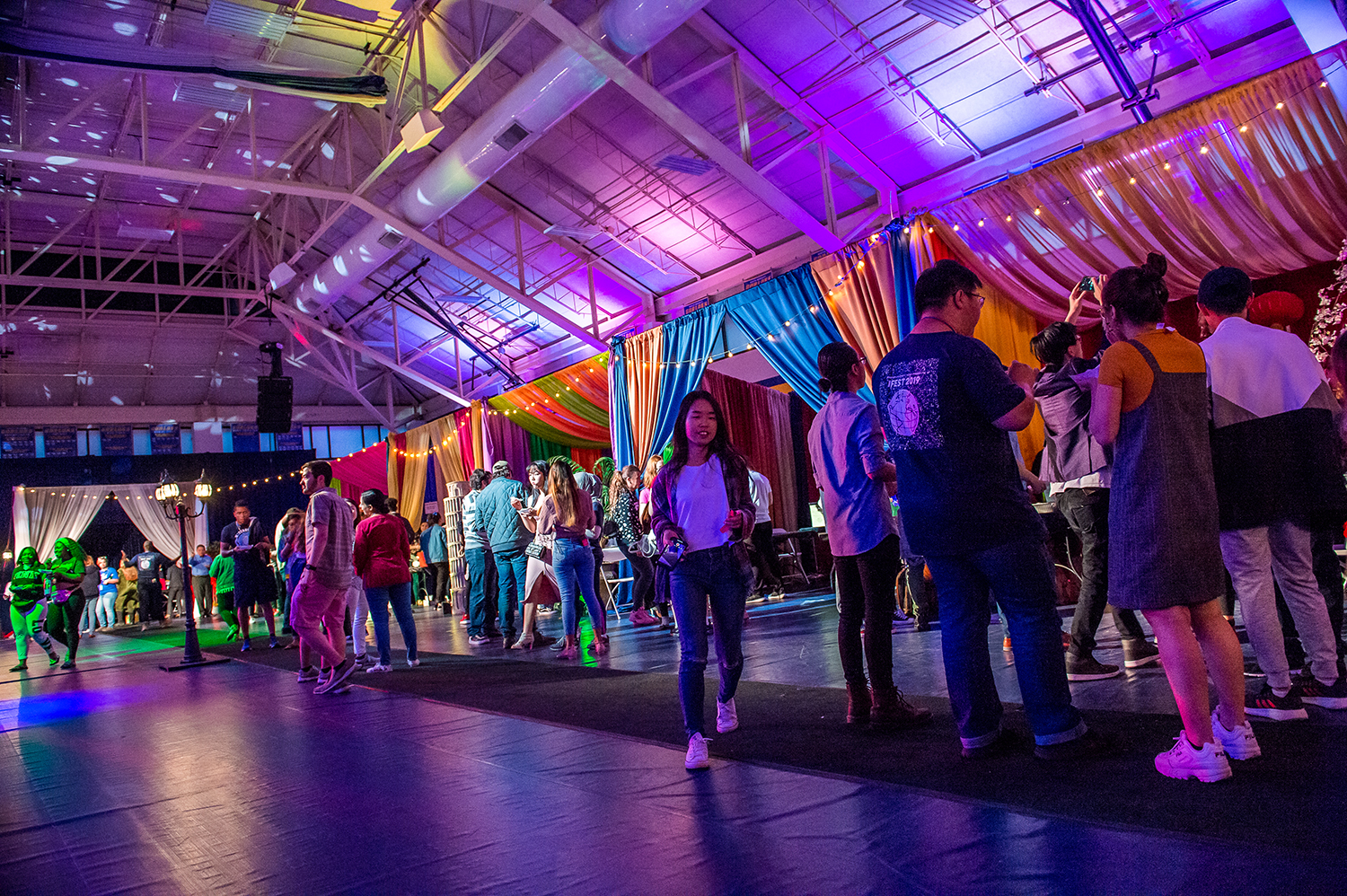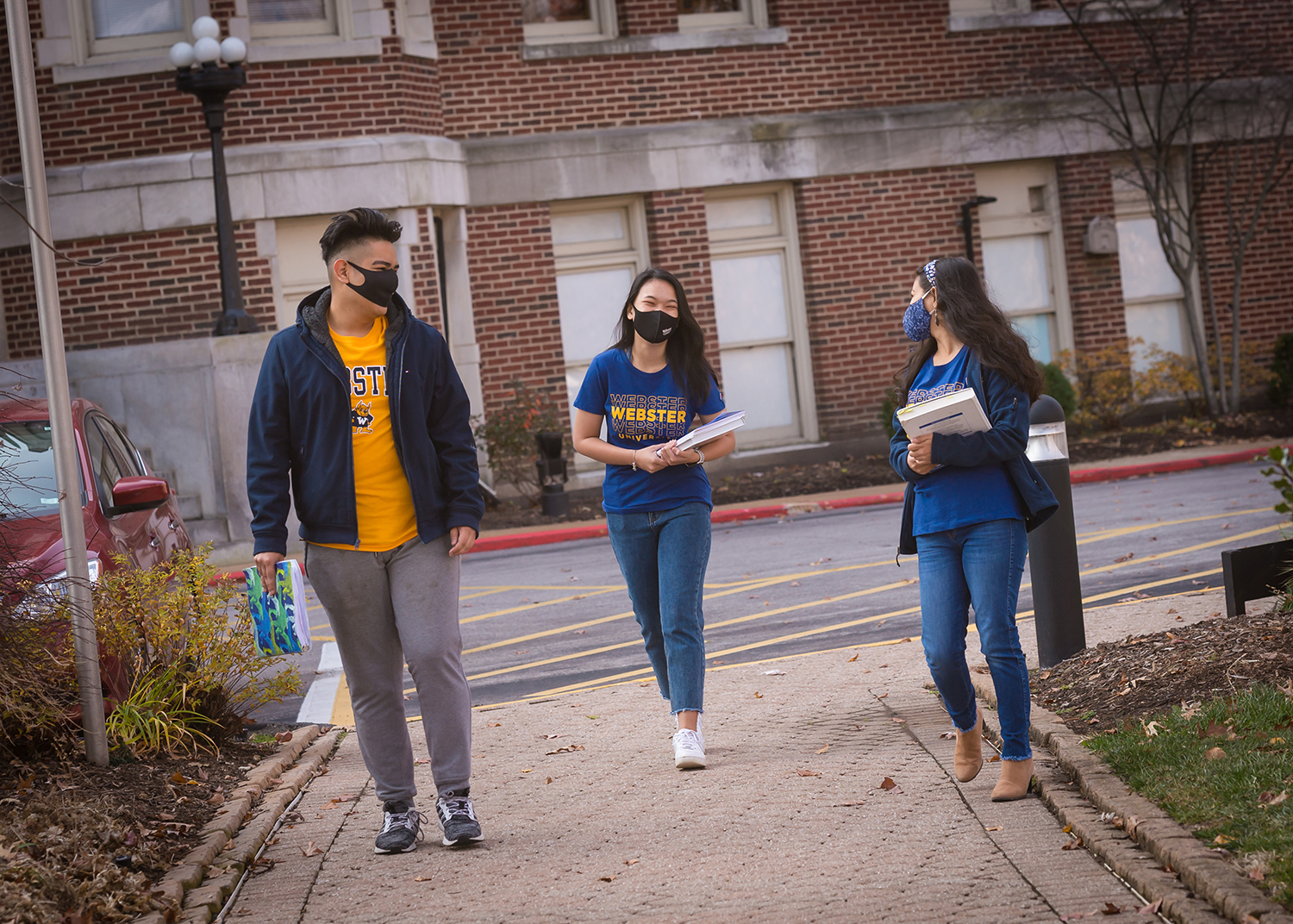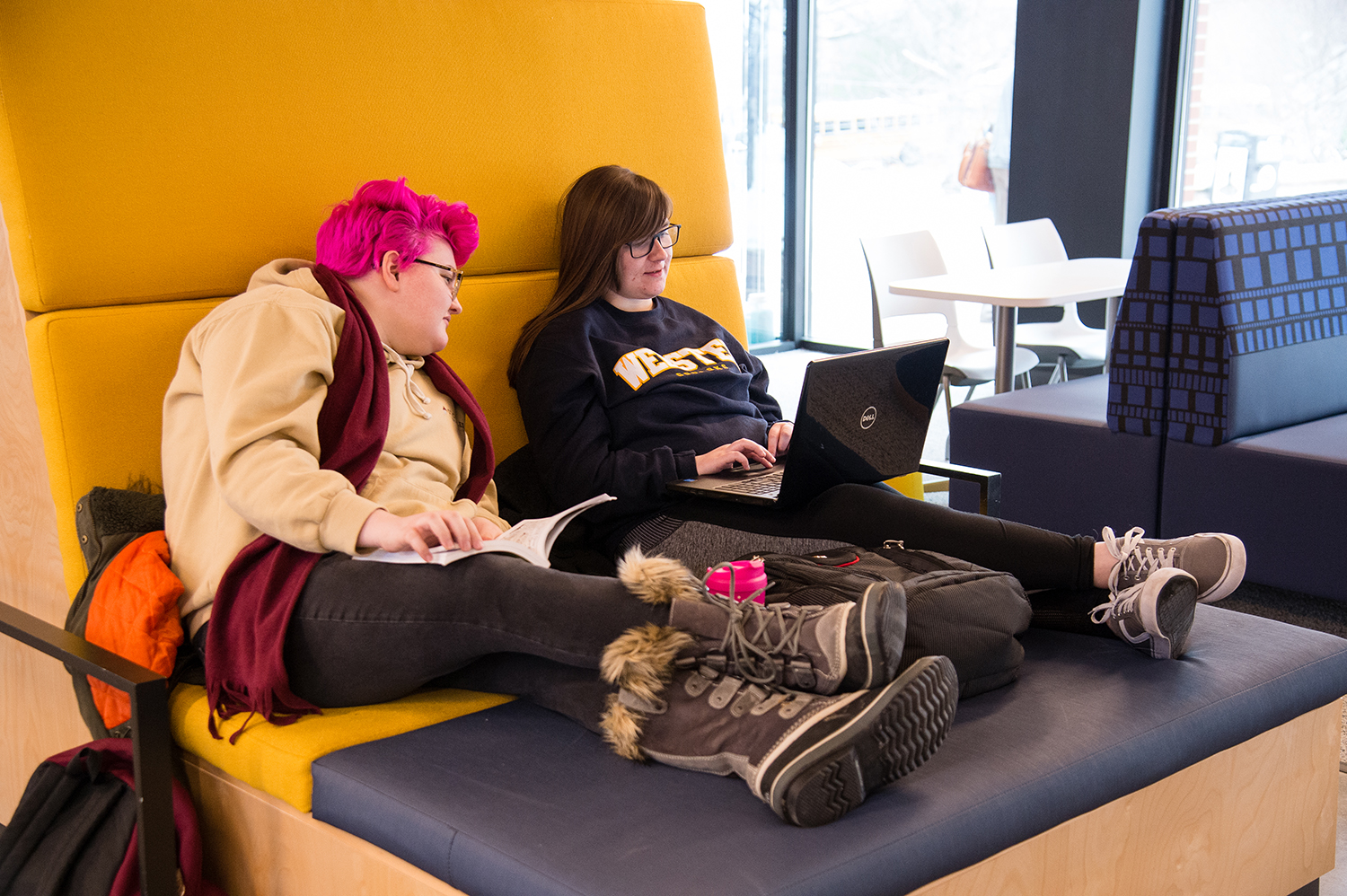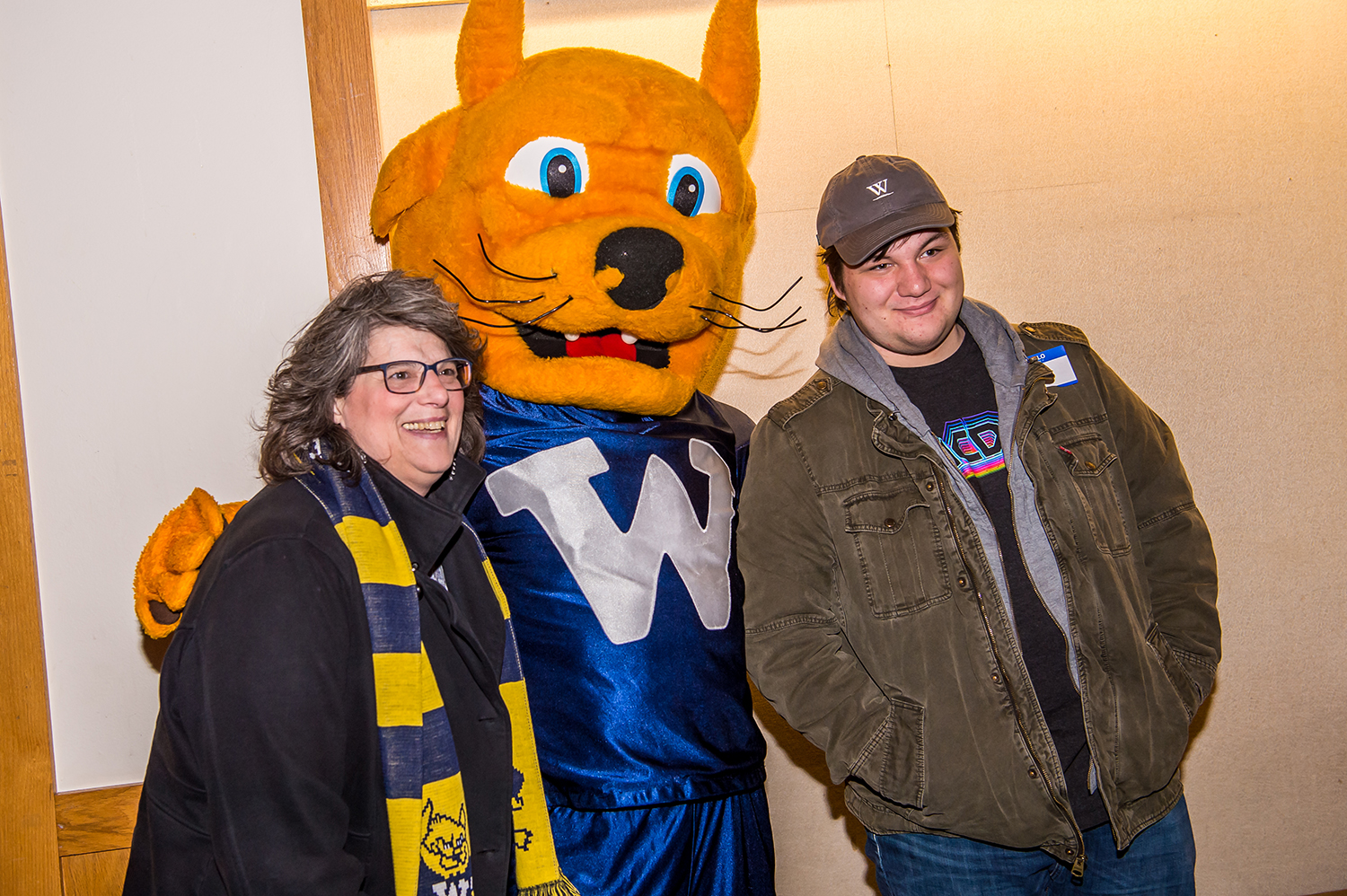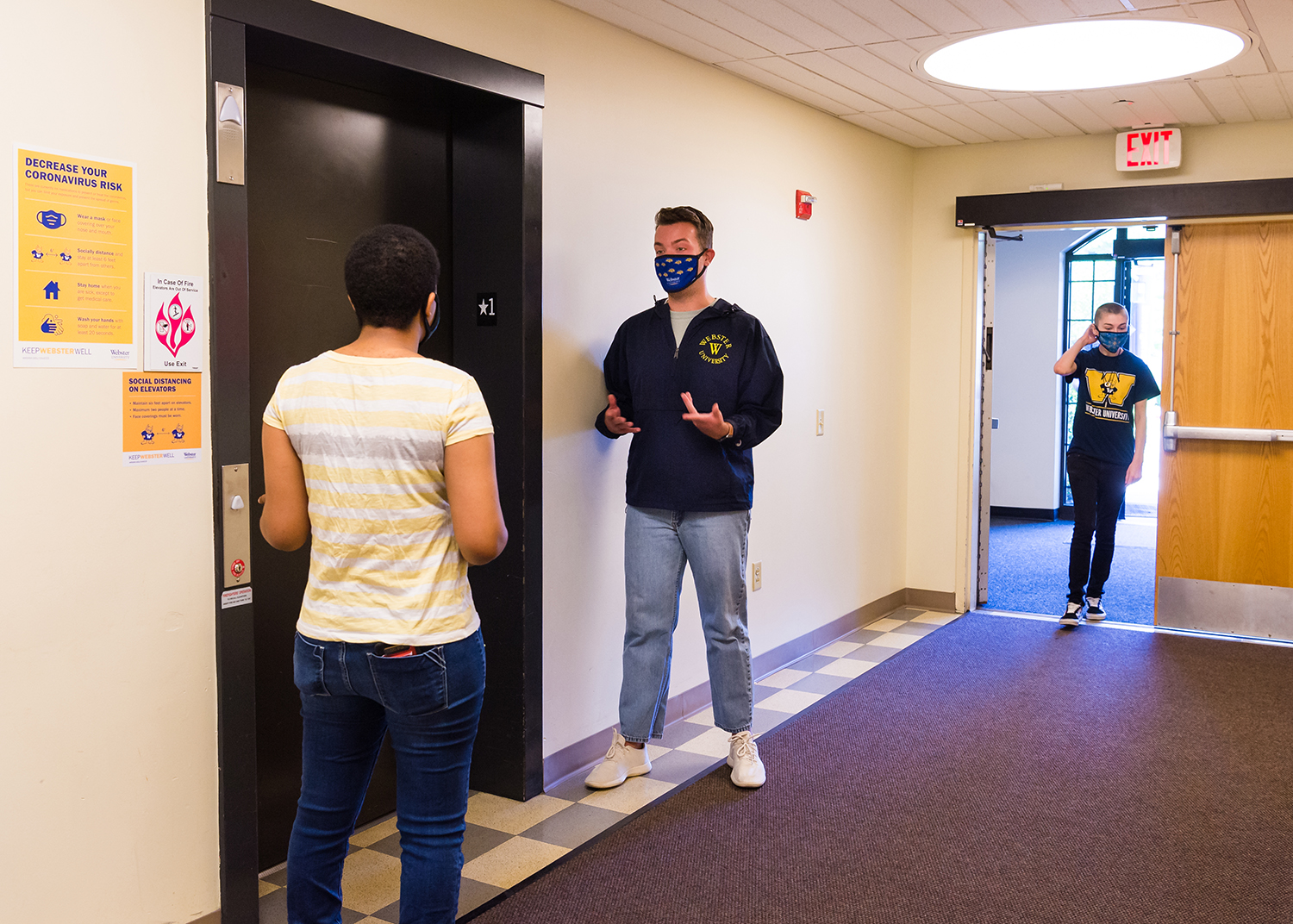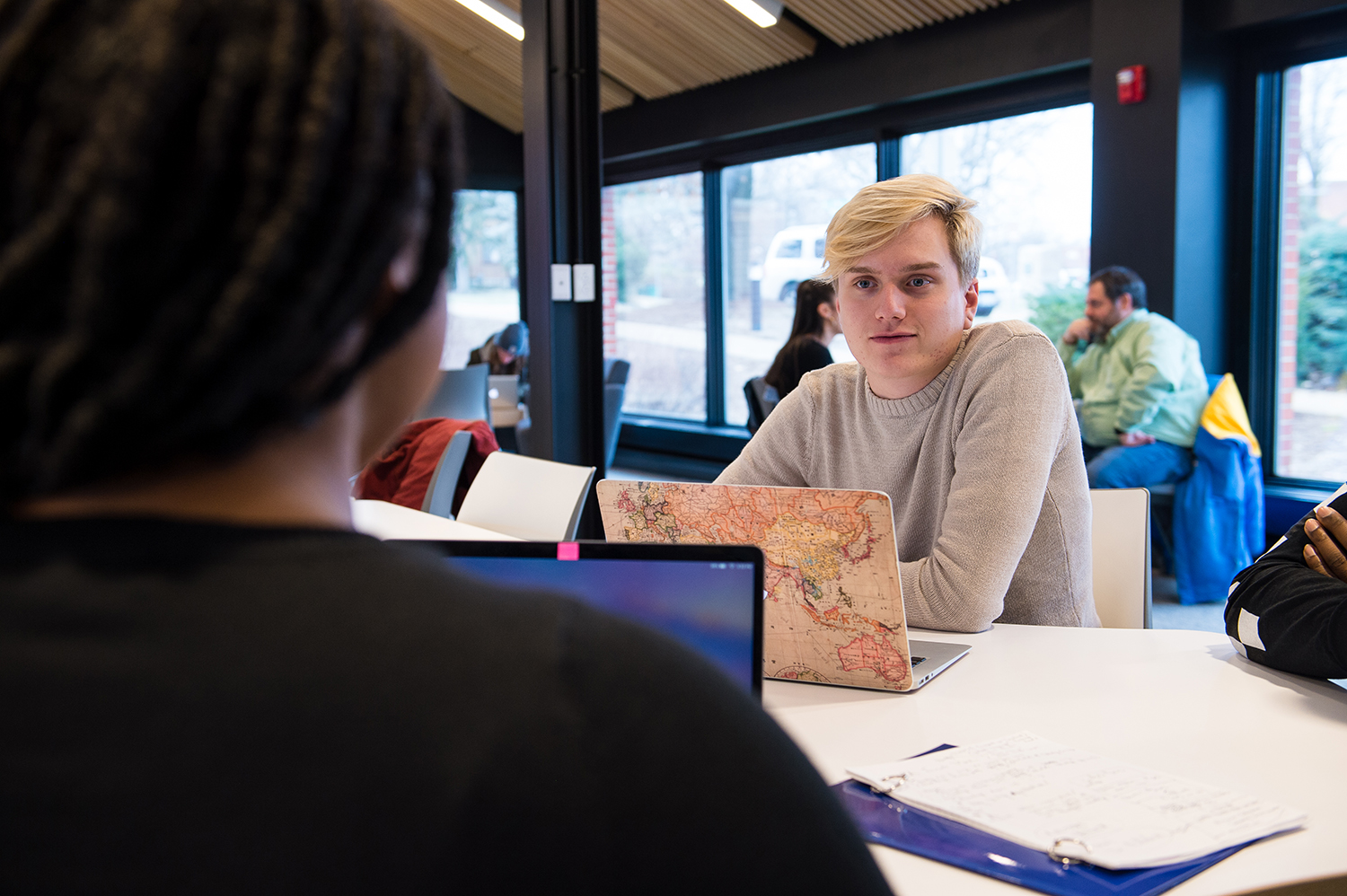 Division of Global Education (DGE) Advisory Committee
The Webster University Institutional Review Board (IRB) is responsible for the review of all human subjects' research at the main campus in Webster Groves, Missouri, and all worldwide campuses, United States and international.
Learn More
With its main campus in St. Louis, Missouri, USA, Webster University comprises an action-oriented global network of faculty, staff, students, and alumni who forge powerful bonds with each other and with their communities around the globe. Founded in 1915, Webster is an independent nonprofit university with students studying at campus locations in North America, Europe, Asia, and Africa, and in a robust learning environment online. The University is committed to ensuring high-quality learning experiences that transform students for global citizenship and individual excellence. Prepare for your next step and explore our community resources.
News and Events
Highlights from Webster University