The School of Communications provides students with professional-grade equipment and facilities across the full range of media, including sound stage, TV studio, post-production, animation, and game design labs, audio studios and recording facilities, photography studios and labs, student media lab, up-to-date classrooms, meeting rooms, video conferencing, public spaces, and more.
Sverdrup West Wing Remodeling
The west wing of Sverdrup will be rebuilt as a state-of-the-art media production and communication education facility, providing our students the most up-to-date and unique technology in the entire region.
Learn more about the Sverdrup renovations including plans, progress updates, room relocations, and more.
The Leif J. Sverdrup Complex
The Leif J. Sverdrup Complex, home of the School of Communications, is undergoing renovation to become a 66,000-square-foot, state-of-the art communication education and media production facility. Designed to mirror the collaborative, creative communication work spaces students will enter after graduation, the remodeled facility promotes collaboration and interdisciplinary work, as well as the highest standards of professional quality.
Phase Two Renovation Updates
The next phase of our total remodeling is underway and will be completed in time for the Fall 2022 incoming class. Students will work and learn in spaces reflecting the leading edge of industry. The entire west wing of the building will be a state-of-the-art facility, including:
Soundstage for film and video work
Integrated audio suite with three control rooms, isolation booths, live room, and facilities for recording, post-production, sound design, and sound and picture
Workshop for scene building, game prototyping, desktop fabrication, circuit testing, and more
Labs for video post-production, animation, and game design
Image and photo studio
Redesigned photographic gallery
Updated auditorium for film screening and other events
A variety of meeting, teaching, and learning spaces
Phase One Renovations
Completed in 2018, this renovation phase created some of the most popular common spaces to hang out and collaborate on campus.
active learning space
one-button video studio
podcast facility
Media Commons with a portable 4K video studio
game testing and film media critique room
Kooyumjian Gallery (formerly the May Gallery)
Kooyumjian Gallery is located in the School of Communications, second floor, west wing. Established in 1988, the Gallery is dedicated to showing photographic works by student, local, national and international photographers. Renovated and enlarged in 2022, the Gallery events are always free and open to the public.
Winifred Moore Auditorium
Home of the Webster Film series, the Winifred Moore Auditorium is one of the main venues on the Webster Groves Campus for concerts, film screenings, lectures and other large events. The auditorium's rich history adds a layer of intrigue as students, faculty staff and guests gather for a wide range of events.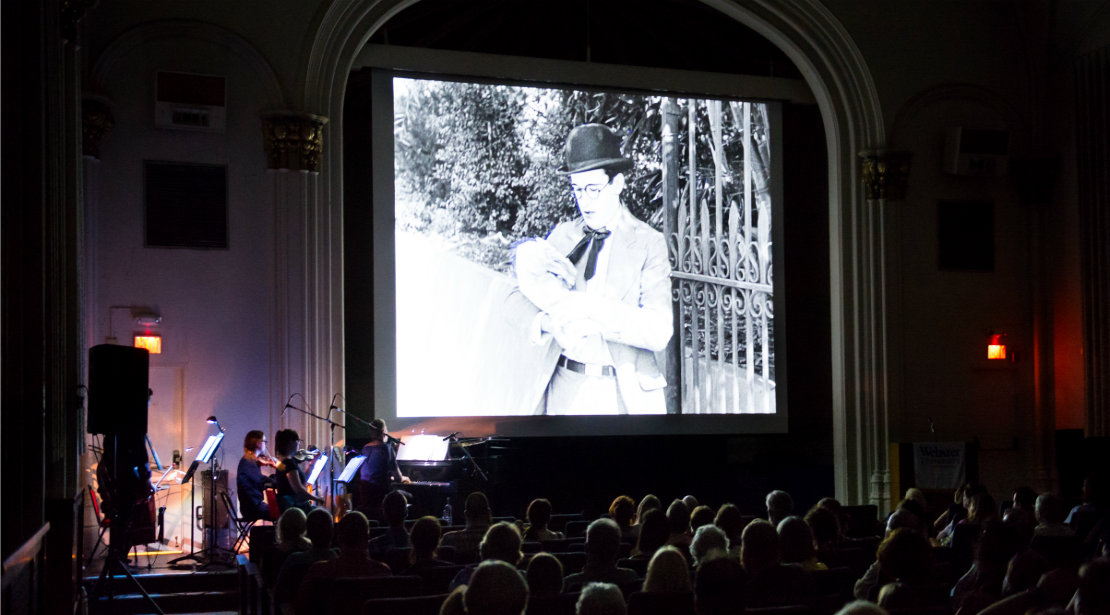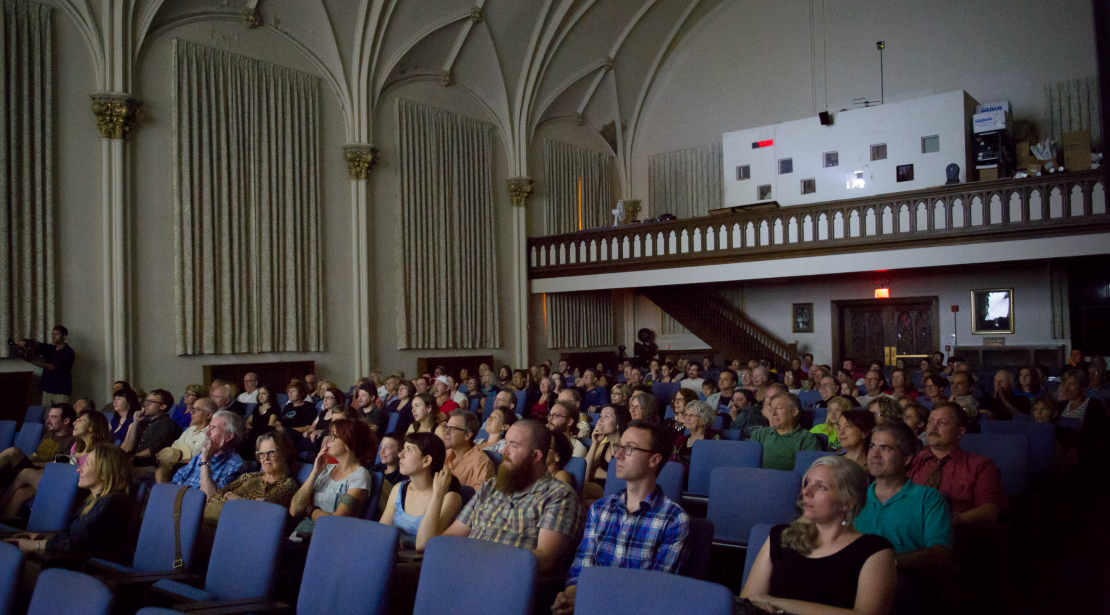 Winifred Moore was called the Chapel of All Saints, with daily mass and various ceremonies until the university transitioned to a lay board and became a secular institution in 1967. The chapel began to be increasingly used for a variety of other purposes, from musical performances and film showings to lectures, meetings, and even yoga.
A grant from the Kresge Foundation provided much of the funds for an extensive renovation of the space which was completed in 1973. The chapel was renamed Winifred Moore Auditorium after it was renovated with gifts from Winifred W. Rogers and Elizabeth D. Hyatt in memory of their mother and grandmother, Winifred Moore.
Media Center and Equipment
The School of Communications' extensive inventory of media equipment is housed, maintained, and loaned for use on or off campus, by our Media Center, offering an extensive range of classic and state of the art media production equipment. The Media Center was newly remodeled in Summer 2021 for more efficient equipment storage and greater ease of use.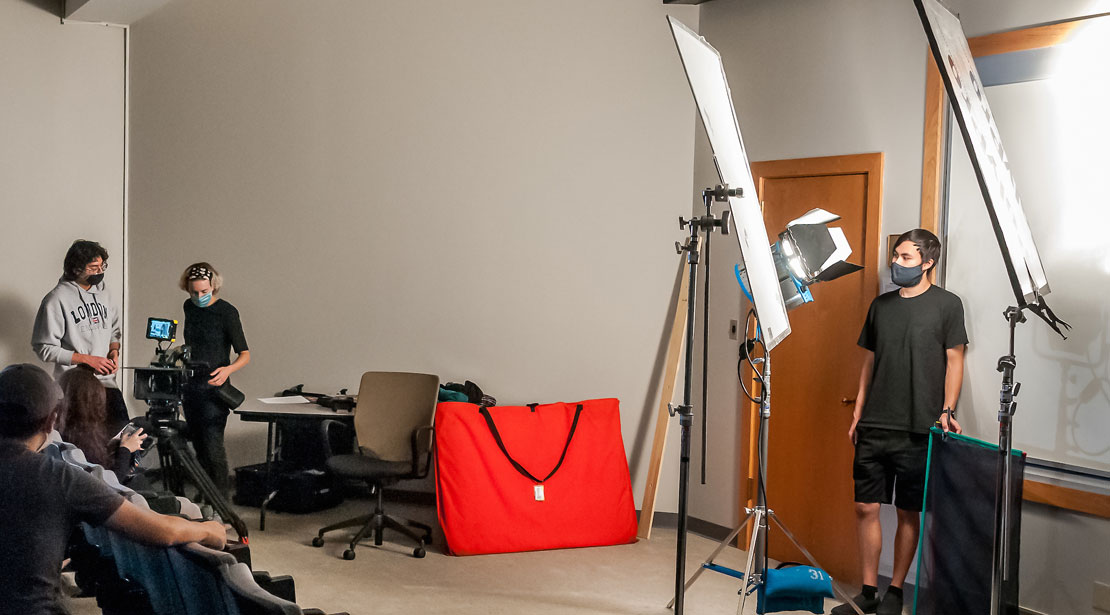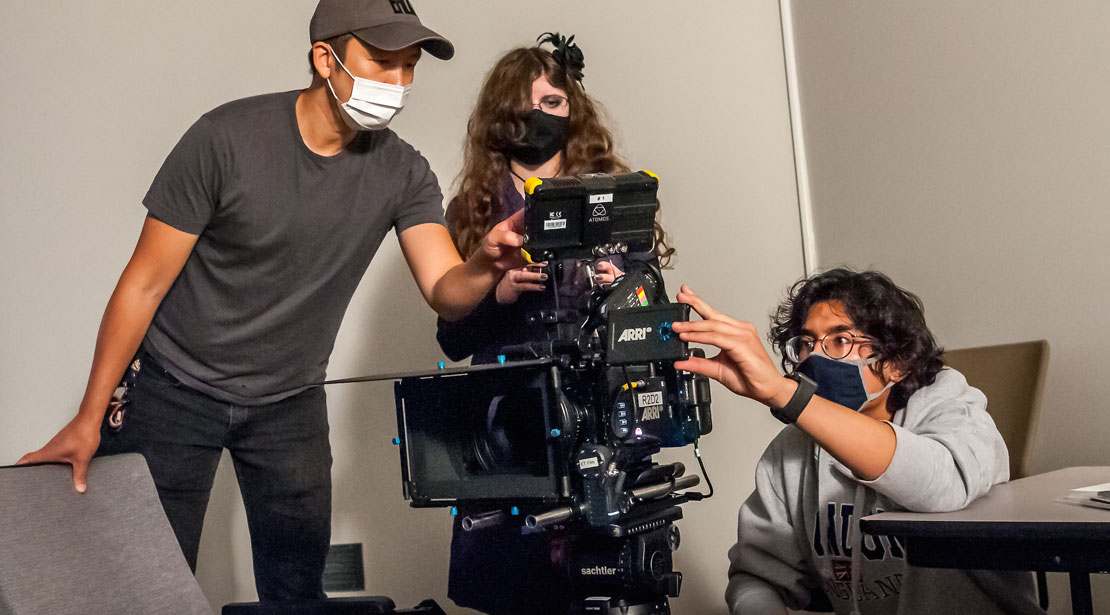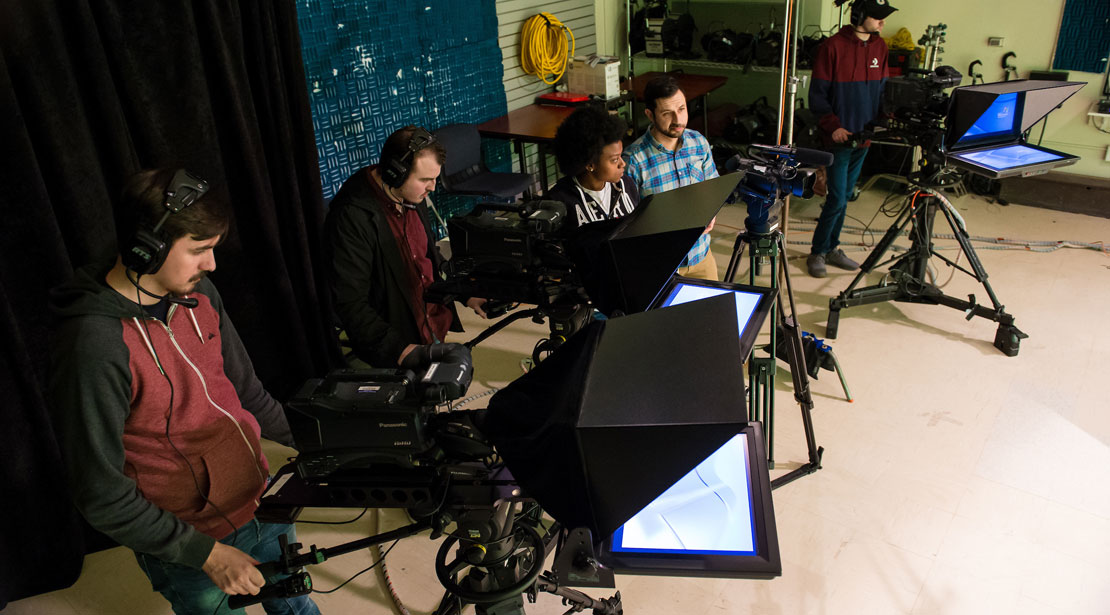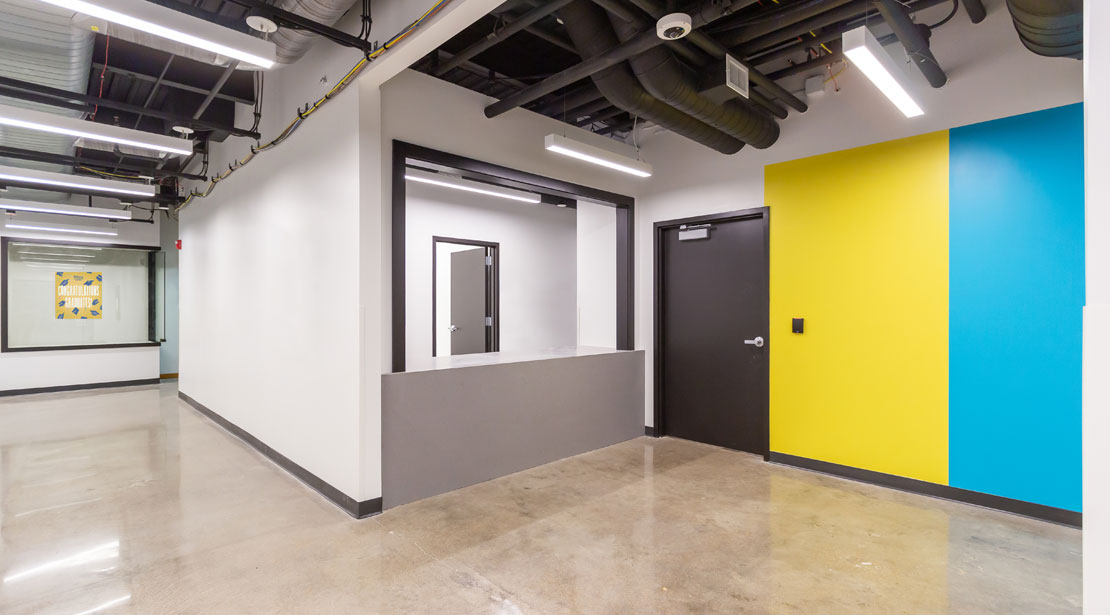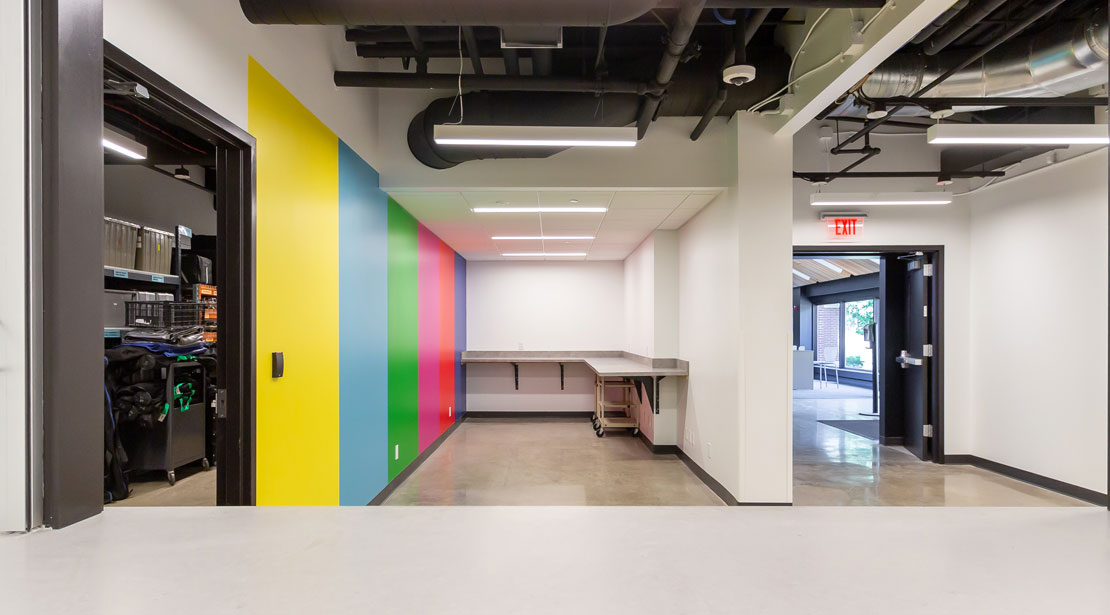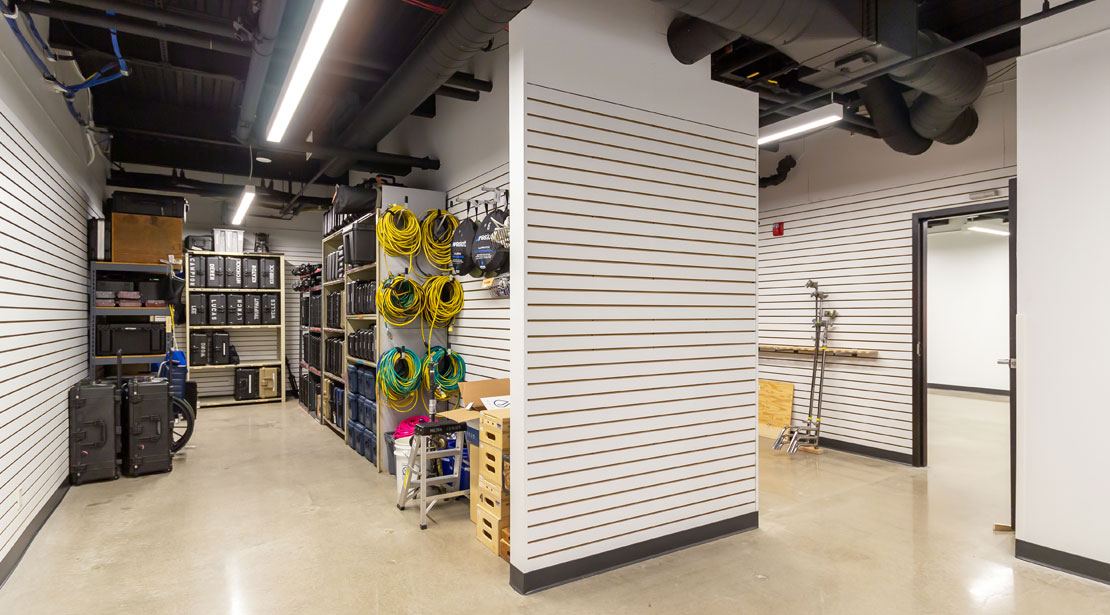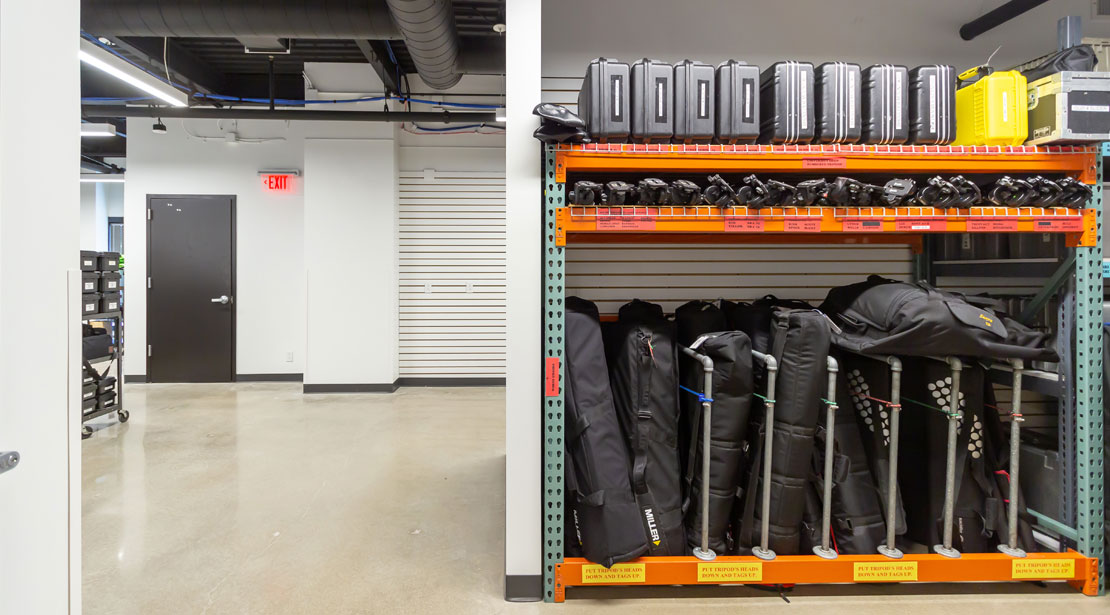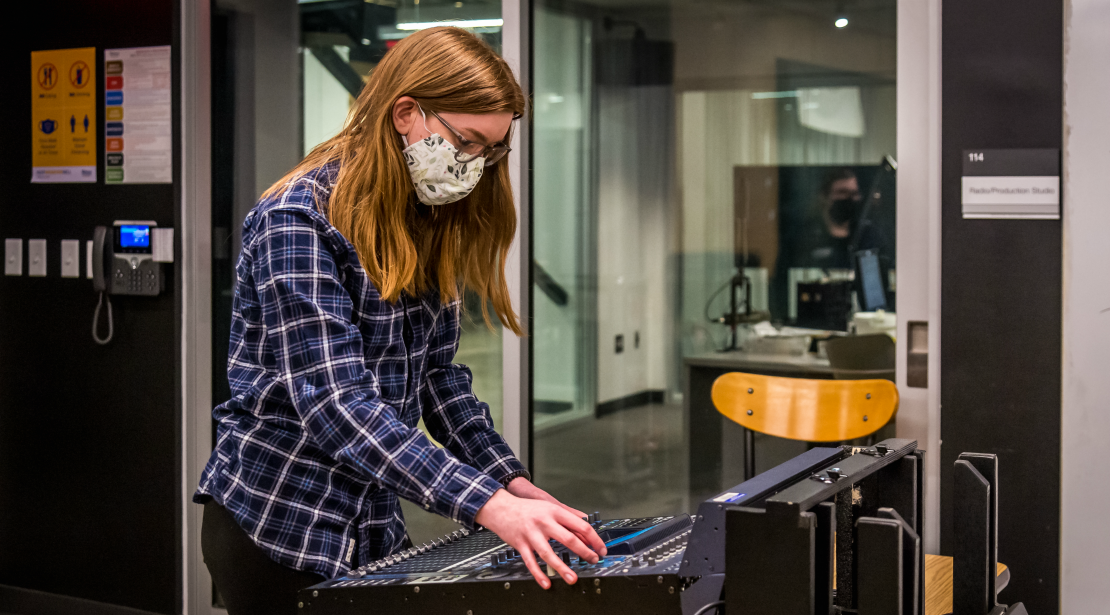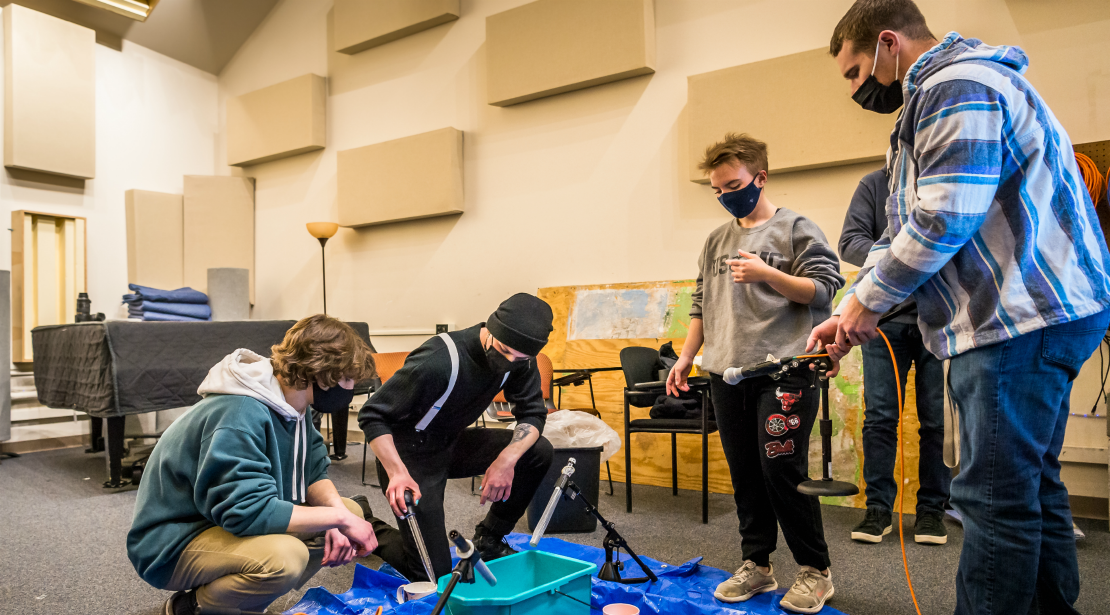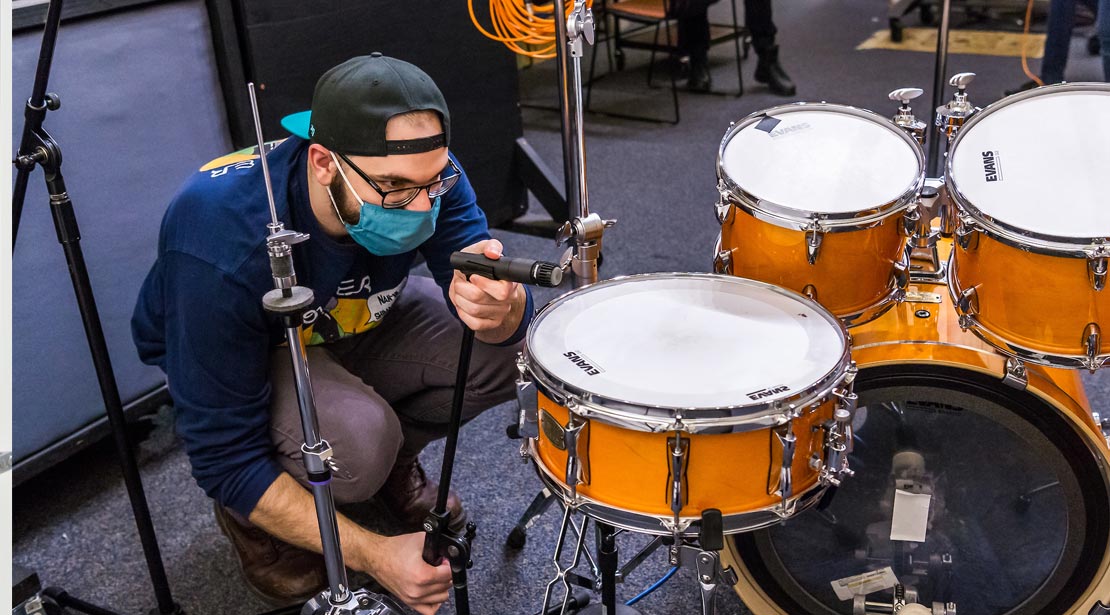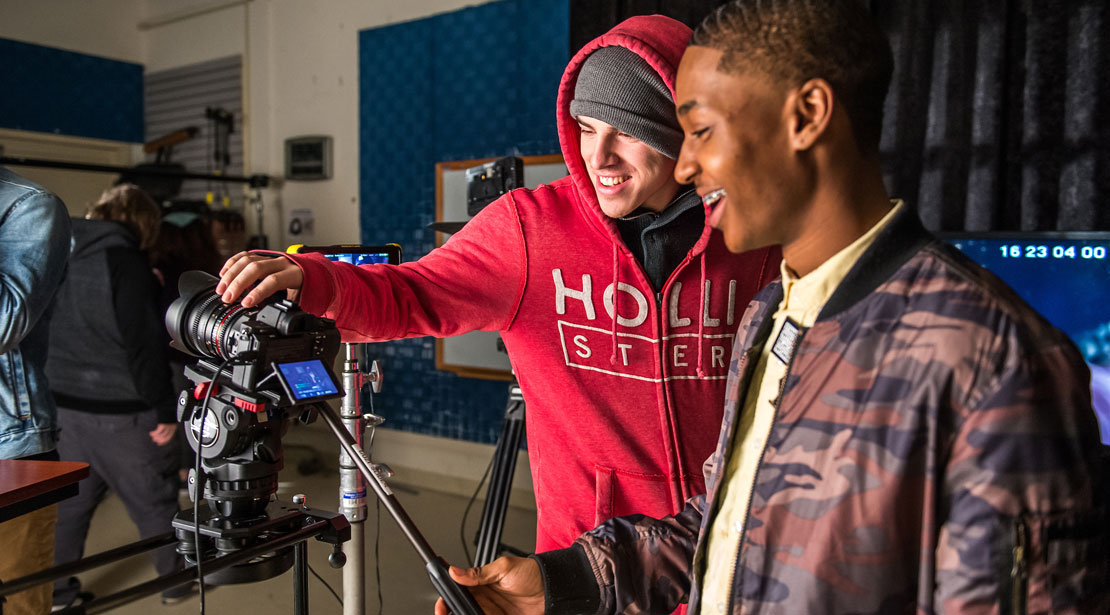 Access to equipment gives our students experience using professional-level equipment and facilities in audio production, animation and film and video production. Students work with state-of-the-art equipment as early as their freshman year. The School of Communications evaluates equipment needs on an ongoing basis. Students work with a range of tools to better prepare them for the variety of equipment they may find in the professional world. The School invests in state-of-the-art technology and teaches students the latest techniques, so they are ready for their chosen professions after they graduate.
News and Events
Connect with Us