Idea Tree is a full-service, student-staffed media production and strategic communications agency servicing the nonprofit community in the greater St. Louis area. We've worked with arts and education organizations, neighborhood and community groups, health initiatives and event organizers. We are proud of our record of helping organizations fulfill their mission through targeted communications and professionally produced media.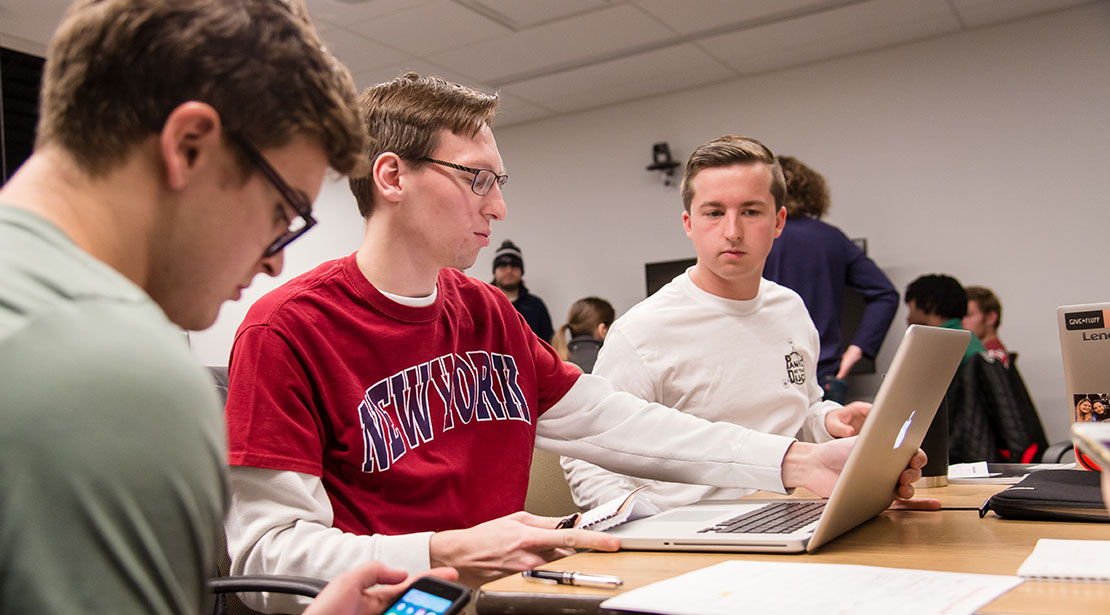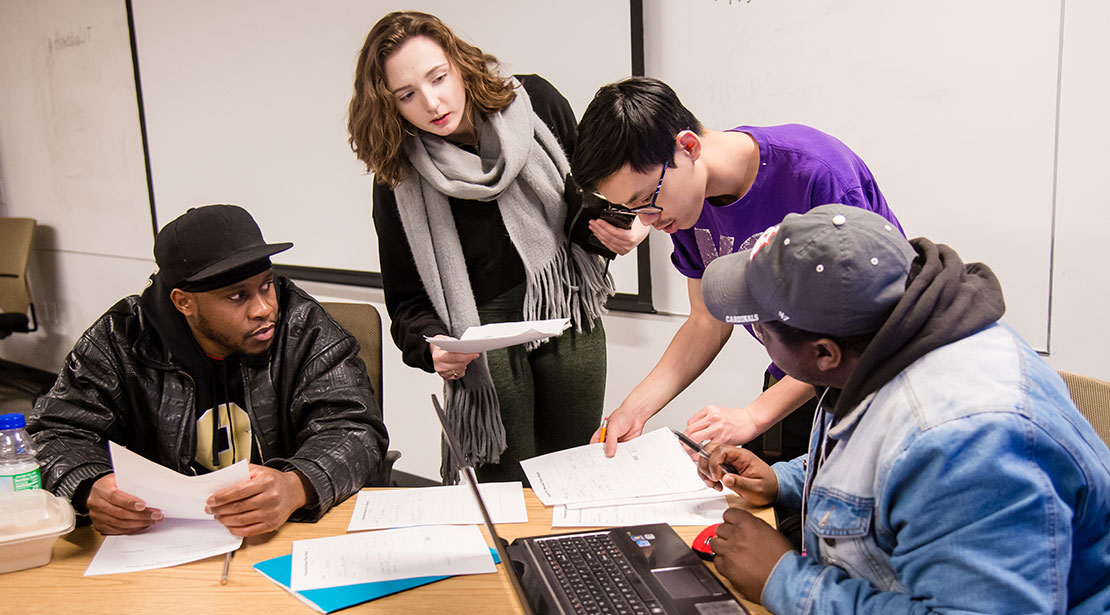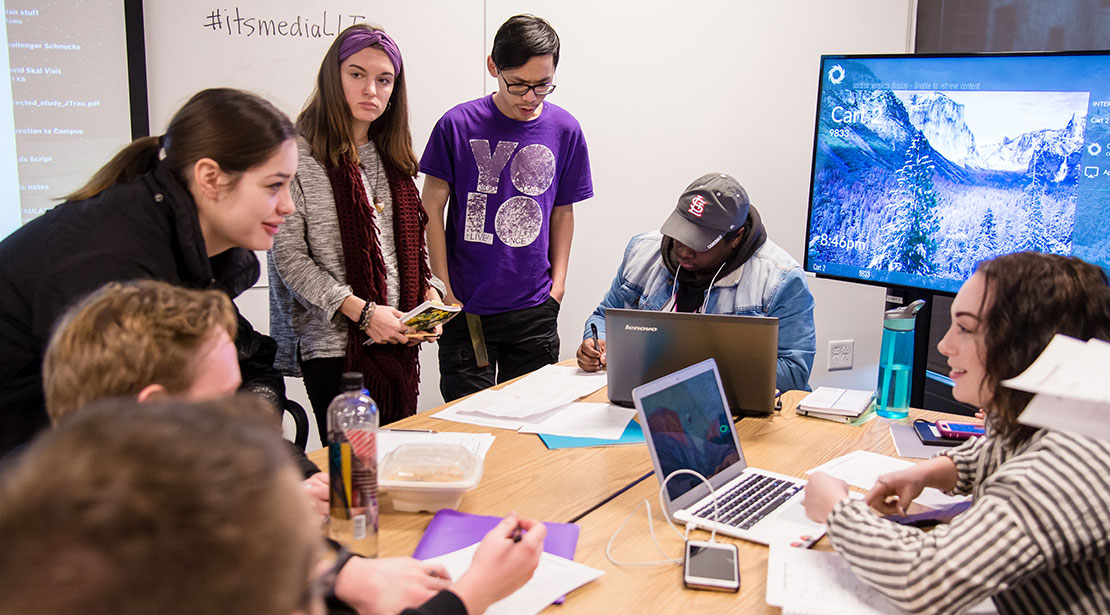 Looking for ways to grow your organization's reach? Do you need high-quality videos to communicate to funders, educate an audience or recruit volunteers? Partnering with Idea Tree gives you all that and more, and our students benefit from working on real projects with a real client. You will work directly with our them to realize your vision, supported by a faculty supervisor who has years of professional experience.
Client Testimonial
"From start to finish, the students made a complicated scheduling and production process feel easy, and the resulting video was just fantastic."
Jaclyn Kirouac-Fram, PhD
Director of Development, FOCUS St. Louis
Strategic Communications
Students provide campaign recommendations for Idea Tree clients to support their persuasive communication efforts. Campaign components are customized for each client after executing an extensive business communication review. Students then develop strategic and creative recommendations in the area of traditional, digital and social media communications to address key objectives. Students work directly with assigned clients under instructor supervision.
Media Production
Students work together to produce professional quality videos. From conception, through idea development and onto production, editing and finishing, we are a full-service production house.
Past Projects and Clients
We have a proven track record with dozens of satisfied clients, some of which spanned multiple projects over multiple years. Previous clients of our student-run production team include:
City of Clayton: For their centennial celebration, Clayton city officials wanted a video showcasing Clayton history and some of its best-known names. We shot new interviews and collected others (some from celebrities) and edited and did motion graphics for the final video which was screened at the event to much success.
Kids In the Middle: For several years, Idea Tree captured and edited a video documenting the annual fundraising event that Kids In the Middle put on to help benefit children struggling with the impact of a divorce. It was a full-service project on a very tight timeline: we had two hours to get all of interviews, capture all footage, etc.
Sneakers With Soul: Sneakers with Soul needed a video to explain to potential donors how valuable a new pair of shoes is to the health and self-esteem of underprivileged young people. We worked with them on crafting the concept, shooting, editing, and motion graphics.
Surgeons For the Americas: This group, who provides life saving and life altering surgeries free of charge to populations in Central and South America needed someone to make a coherent video out of a bunch of footage their surgeons and volunteers shot over several trips and blend that with brand new interviews we shot.
Zombie Squad: Zombie Squad is an organization that uses the metaphor of a zombie apocalypse to train people in disaster preparedness and emergency medicine. For their decidedly off-beat brand, we were lucky to script a very fun and funny video explaining how to get off the grid as a family.
Sample Client Videos
Almost Home provides transitional housing, life skill training and educational assistance to underage mothers. Our video was intended to show the plight of young mothers who often become homeless, underemployed and poverty-stricken, and how the services provided by the organization can raise them from that hopeless situation. The video was so successful that the organization had us do a refresher video a few years later, and when its executive director left, she called on us to do another video for her new organization. For all the videos, we provided ground-up services, from ideation to development to shooting, editing and delivery.
"I wanted to thank you and your students for the Almost Home video. I was really pleased with the final product and the students were great to work with. I appreciate their patience with the filming schedule and other planning issues. The video captured the feel we wanted and the response has been very positive. Thanks so much for agreeing to work with us again. Your students are the best!"
-Rhonda Grey, Executive Director, Almost Home
The Plantrician Project video was unique, as it was all animated graphics intended to help physicians learn the critical importance of plant-based nutrition on overall health.
"I'm writing to let you know how impressed I am with the short film your students created about the teen internship program on the farm. It is so professional, heartwarming, and the perfect length to be used for fundraising and awareness-raising purposes. Thank you so much for the opportunity to work with your students and for this beautiful film! You have certainly done an outstanding job guiding them through the process of film making. I am thoroughly impressed!"
-Deirdre Hall, Seeds of Hope