Opportunities Abound with Us
For more than 10 years, the Council for the Accreditation of Educator Preparation (CAEP) has accredited Webster University. That means providing a high-quality learning experience isn't just our mission statement — it's how our faculty and staff prepare their students for success in their future classrooms every day.
Individual Attention
1 to 9 faculty-to-student ratio and an average class size of 10.
Personal Successes
Our programs are designed to give you real results, right away.
Teaching Philosophy
Our teacher preparation programs provide all first-year students with Surface Pro tablet for a small fee when they enroll in the program. The tablets come with a stylus, provide access to Microsoft Office 365 Cloud and Desktop Applications such as Outlook Email, Word and Teams. Throughout the coursework, students in our teacher preparation programs (BA and MAT), acquire knowledge about the software programs, and develop skills to design lessons and deliver content, collaborate and communicate with each other seamlessly in person and online.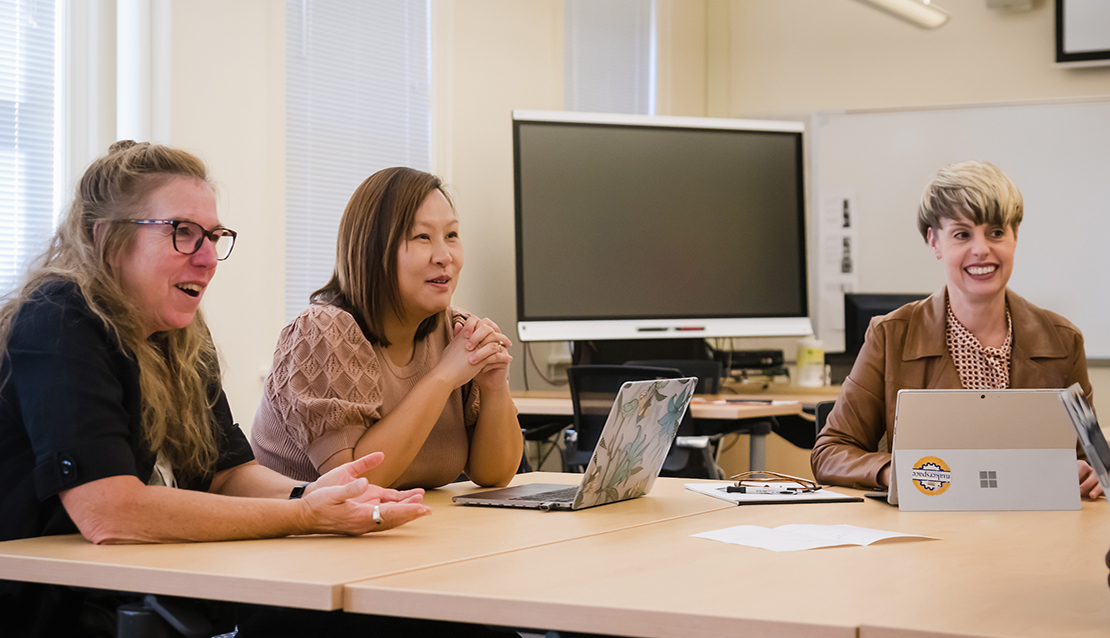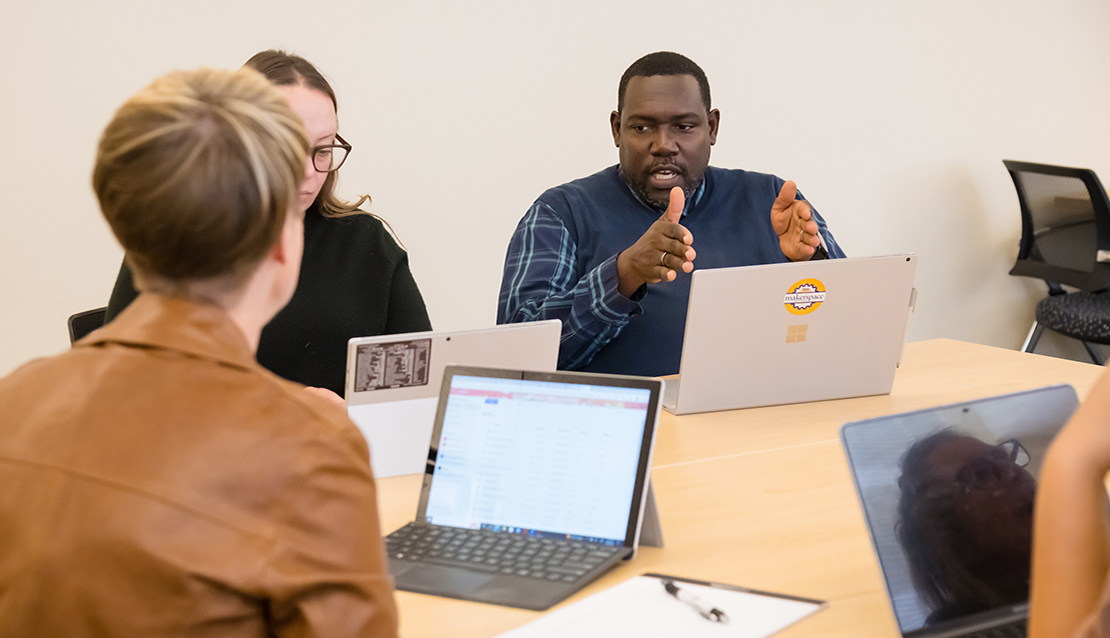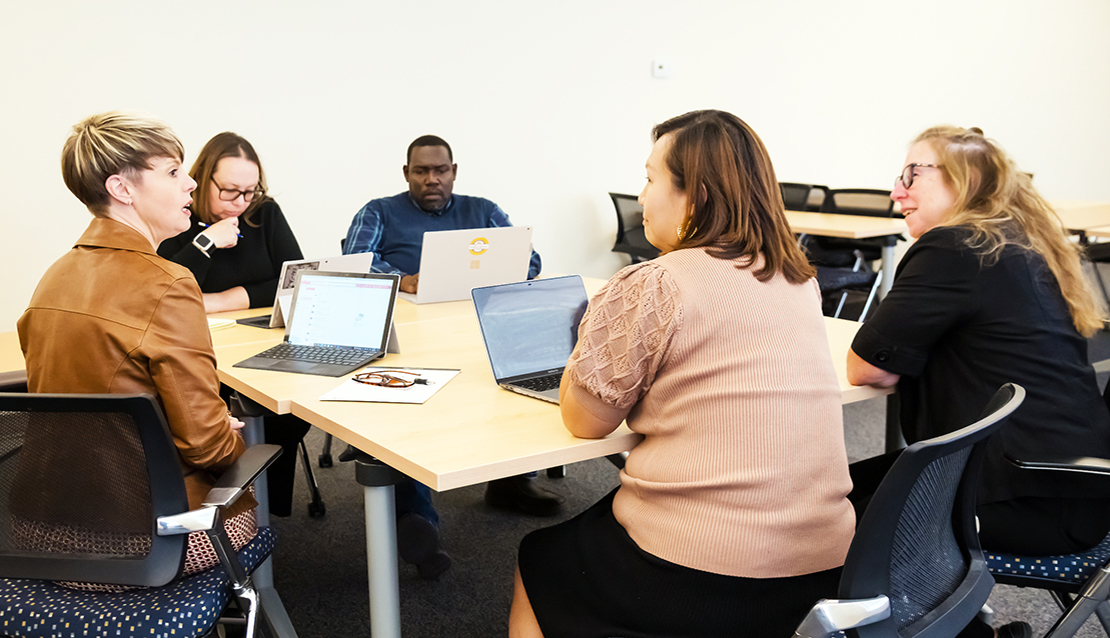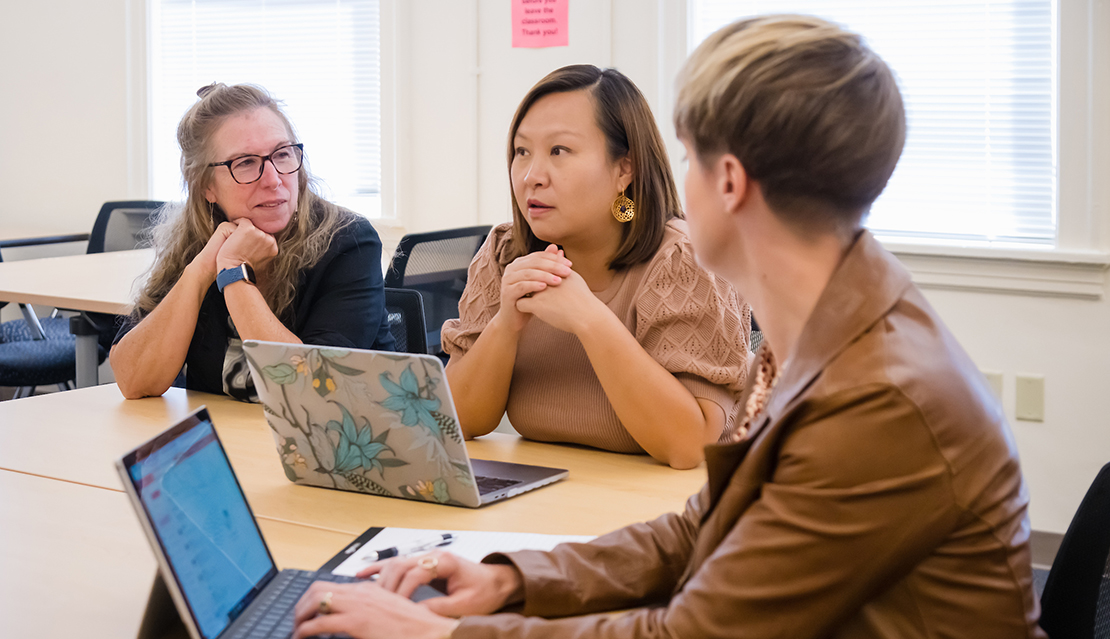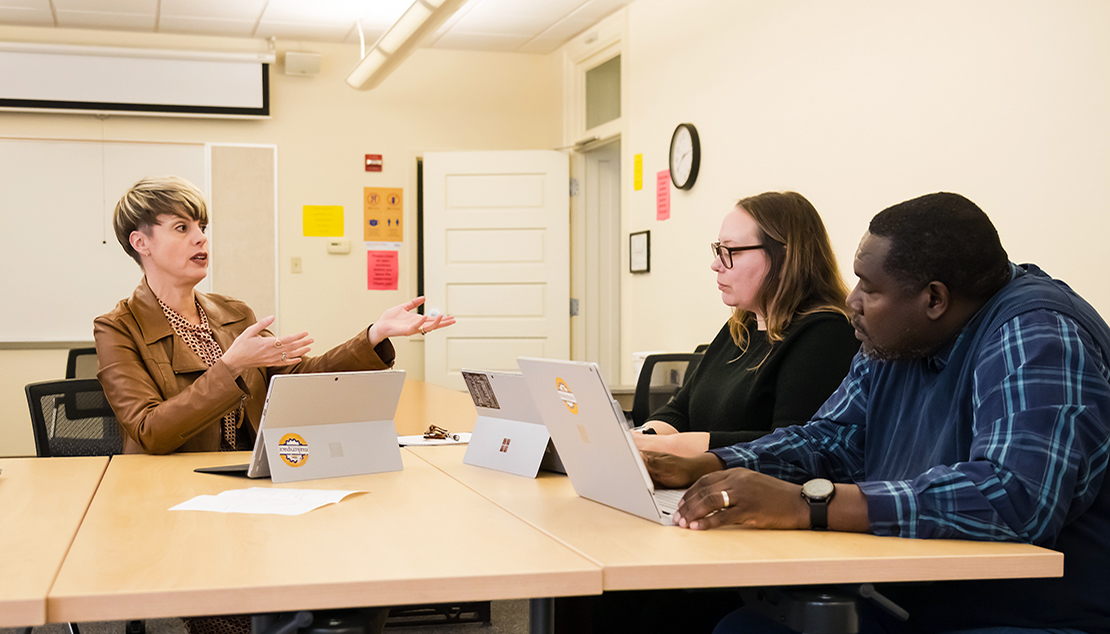 Programs Across the Curriculum
Webster' teacher preparation programs have been using features, functions and data analytics from educational software programs such as Video-Enhanced Observation (VEO) and Mursion, a virtual teaching simulation to document teacher's classroom presence and to collaborate in a community of critical friends for their teaching professions. These technologies are used in a micro-teaching lesson study model facilitated by a University instructor working with small groups of teacher candidates. This forms a trusting "community of practice" due to an interactive and ongoing exchange of information and feedback among group members.
VEO is a software that allows video footage to be uploaded and examined systematically using "tag sets" that are built around various teaching behaviors to be examined. A tag session yields data about the demonstration (or lack thereof) of various tags in the tag set, and allows an individual to pinpoint specific teaching behaviors to improve.
Mursion is a simulation software that allows teacher candidates to participate in various teaching simulations in a virtual classroom with a virtual group of student avatars being "driven" by a trained simulation specialist. Small group simulations allow for a more focused experience in the simulator for an individual student. Consequently, a trusting relationship is built among teacher candidates as a cohort with the help of Webster University field experience program supervisors who are appointed to work closely with these teachers in training. This trust is established due to an interactive and ongoing exchange of information among members of this teaching community, providing a shared experience for their teaching practices.
Teaching Approaches: Tools and Technologies
Curriculum/Function:
Training for effective teaching personnel.
Digital Teaching Approach:
Documenting performances of pre-service teachers for comments and feedback from fellow teachers and trainers.
Curriculum/Function:
Explore and examine instructions to effectively deliver content to students in the classroom across all grade levels.
Digital Teaching Approach:
Providing a safe space for teachers, both pre-service and in-service to experiment with different learning styles from the part of the students.
Curriculum/Function:
Teaching in a paperless classroom.
Digital Teaching Approach:
Practice screen clipping and stylus notation and active reading and assessment of student tasks.
Curriculum/Function:
Model routine and digital communication with parents, school districts personnel and students.
Provide classroom management and structure student collaboration.
Digital Teaching Approach:
Use productivity software to model responsive communication and build learning community with shareholders.
Curriculum/Function:
Practice digital assessment and student feedback.
Provide authentic approaches to assessment based on student work and activities.
Digital Teaching Approach:
Use PDF and Form Tools to capture and give feedback on student learning.
Apply authentic and responsive using handwriting, text-to-speech, voice and video.
Curriculum/Function:
Practice using digital video to create engaging stories for communication and learning.
Model using digital video for review of teaching skills and to improve practice.
Digital Teaching Approach:
Use digital video as a source of student feedback and instructional delivery.
Curriculum/Function:
Model the use of instruction systems to organize curriculum and student management.
Model the use of systems of assessment based on hands-on and practical approaches.
Digital Teaching Approach:
Use learning management systems to practice remote teaching.
Use learning management system to manage student grading and lesson delivery.
Testimonial
"The interactions I had with VEO and Mursion at Webster University greatly impacted how I teach today. VEO taught me to be reflective, analytical and responsive to how I previously taught, and use this information to improve it in the future. Mursion taught me to be prepared to teach a lesson under any circumstances with a diverse student populous."
Kayla Martin
BA Education - Secondary Mathematics; BS Mathematics, '21
Webster University's Department of Teacher Education was awarded the 2022 Frank Murray Award from the Council for the Accreditation of Educator Preparation (CAEP), and is the only school in the state of Missouri to receive this award.

Faculty and Staff Voices
Basiyr Rodney, EdD, Chair of the Department of Teacher Education
"This external recognition proves to others what we already knew. When we genuinely trust and support each other, we can do tremendous things. The best is yet to come!"
Stephanie Mahfood, PhD, Interim Dean
"I'm pleased our accreditors have recognized the ongoing collaborative effort, reflection and adjustment this requires. Our goal is to prepare educators who are able to do the same kind of work for the students they will teach."
Nicole Lee-Johnson, PhD, Director of the EdD Program
"I am very excited about us winning this award. It's inspiring and motivating when we see the 'we' in the picture for celebrating the award."
SOE Briefings
Teaching at a Crossroads is a briefing series designed to provide a platform for SOE to lead an ongoing conversation with community partners in the U.S. and around the world.
Goals and the 5 Ls
LEAD toward transformation in education
LISTEN to expert voices in the field
LINK to timely topics and issues in education, both in the U.S. and around the world
LEARN about our best practices for all ages and across content areas
LIFT each other as a community of practitioners
News and Events
Highlights from the School of Education