State-of-the Art Learning Environment
Webster University's School of Communications is home to some of the most advanced communications technology found at any college in the Midwest, offering students access to the same equipment used by many of the top film, video, sound recording and game design companies in the country. The School recently added the first virtual cinema video wall in the region and a state-of-the-art recording studio suite, including a Dolby Atmos studio, to its existing programs and facilities, and is providing students hands-on training with cutting edge tools in addition to deep emersion in industry-standard techniques.
State-of-the-Art Media Production Facilities
The School of Communications complex houses a state-of-the-art media production and education facility, meeting industry standards, and including unique, first-in-the-region technologies and capabilities. Studio facilities include an audio and video production/recording suite, sound stage, workshop space, photography studio, gallery, animation, game design, and video post-production labs as well as flexible teaching spaces. The sound stage includes an LED wall for virtual cinema production, providing our students experience with the newest techniques in film, television and commercial video production.
A soundstage with the first virtual cinema system in the region, one of very few in an educational institution anywhere in the country. This technology, as used to film the popular Disney show "The Mandalorian," allows film scenes for any location to be simulated to be shot in a studio environment.
An integrated audio suite with three control rooms, including an Atmos room, live sound room, isolation booths and networking technology to integrate work across the individual spaces and with the rest of the building infrastructure.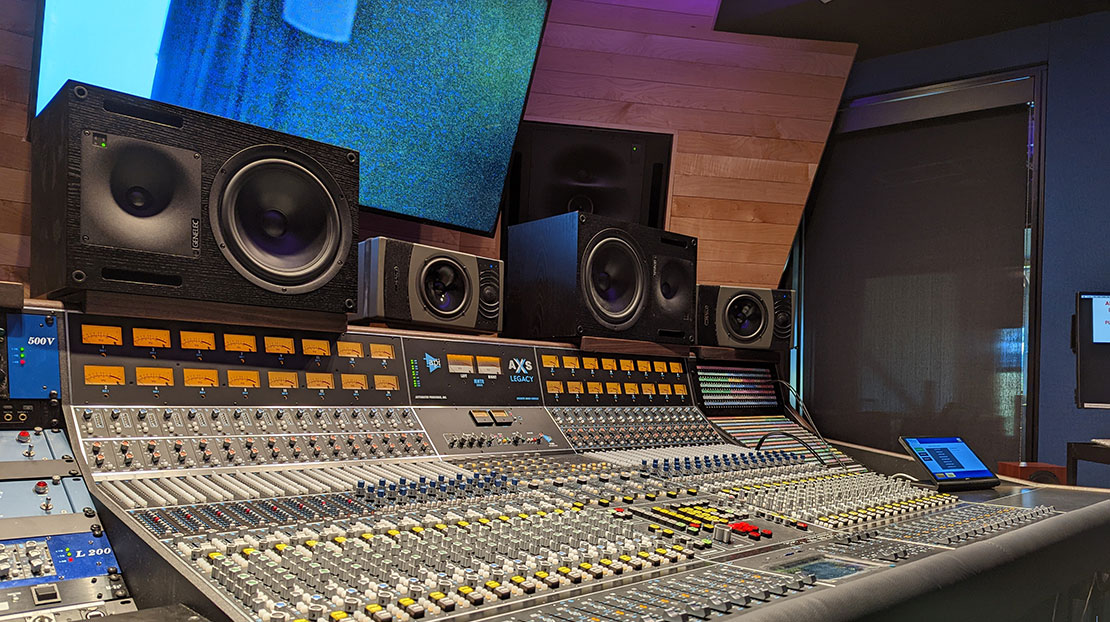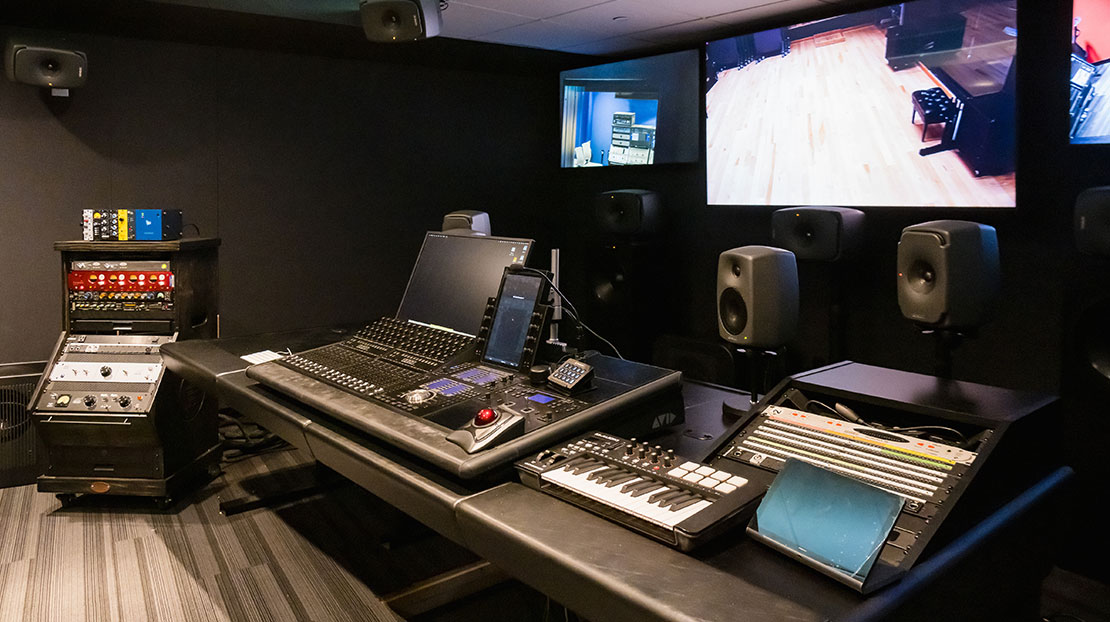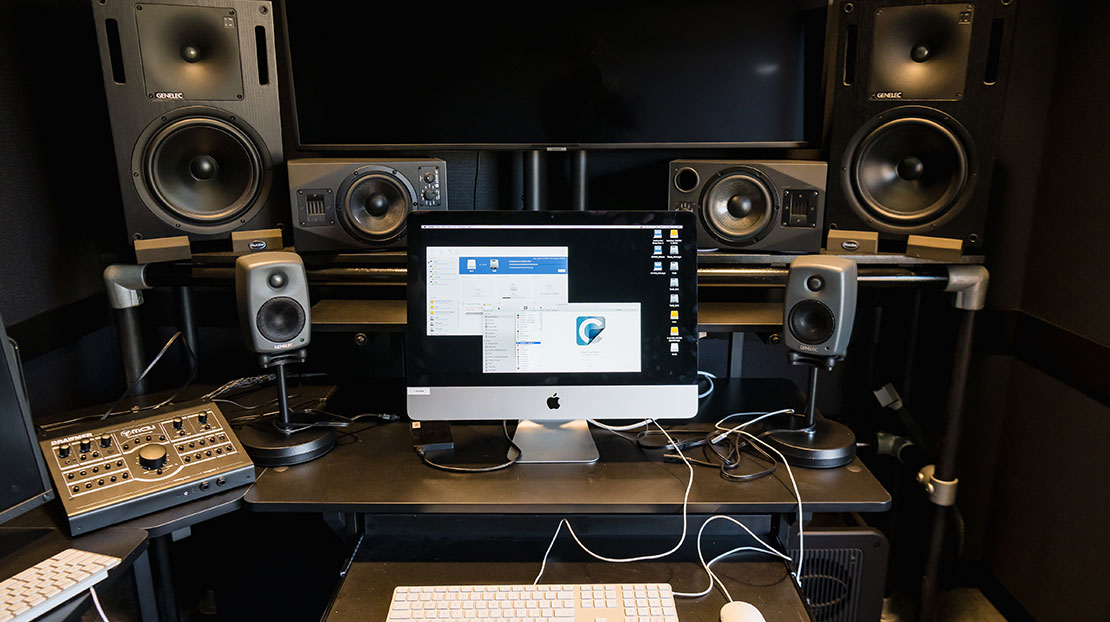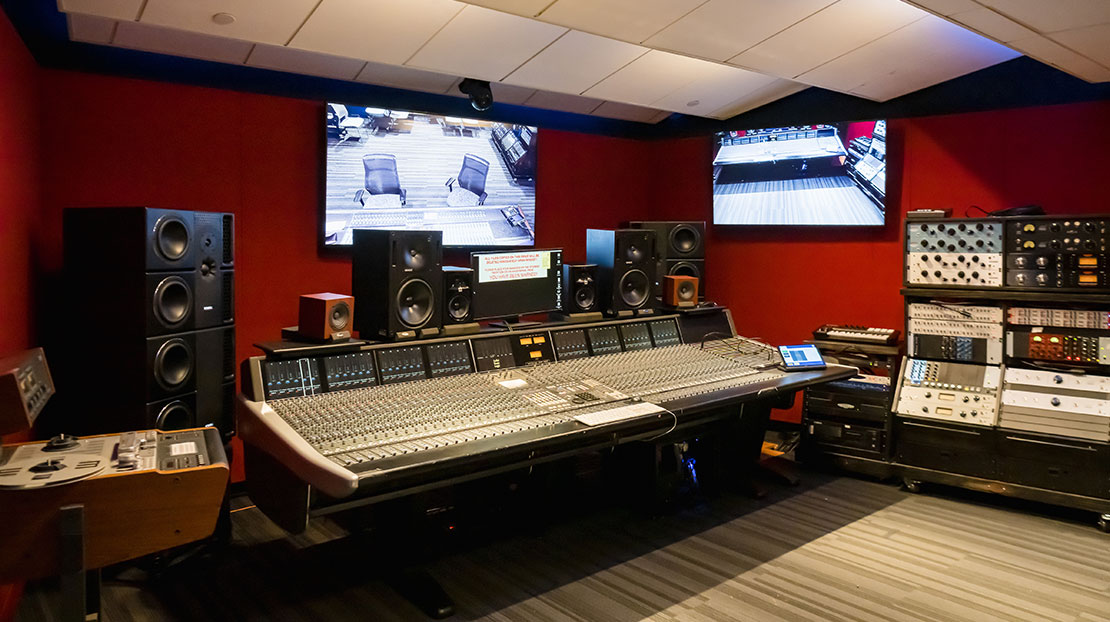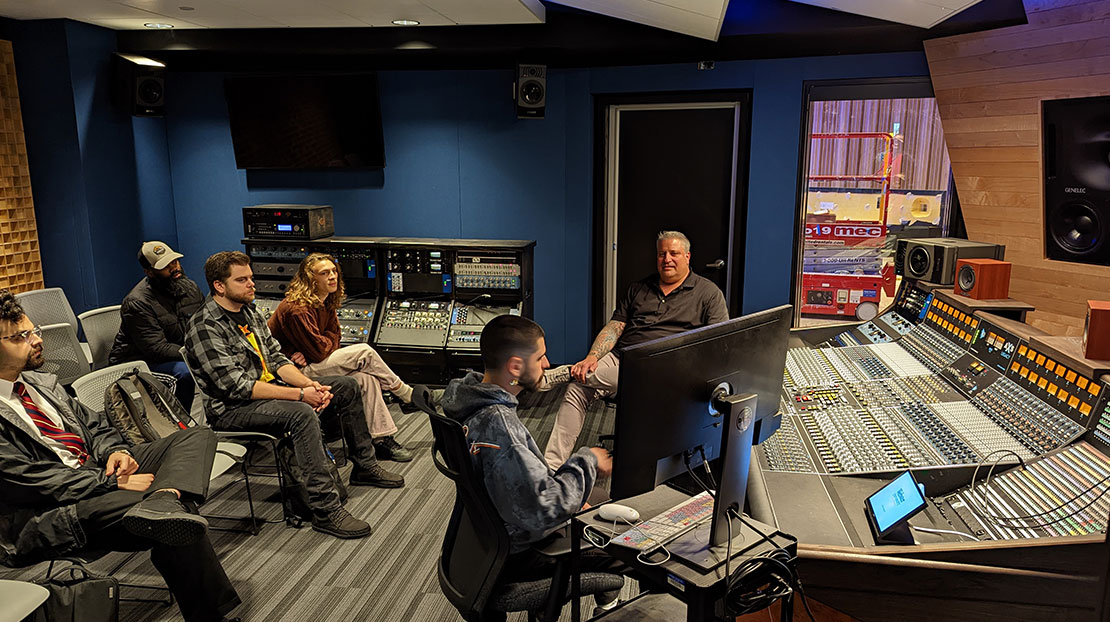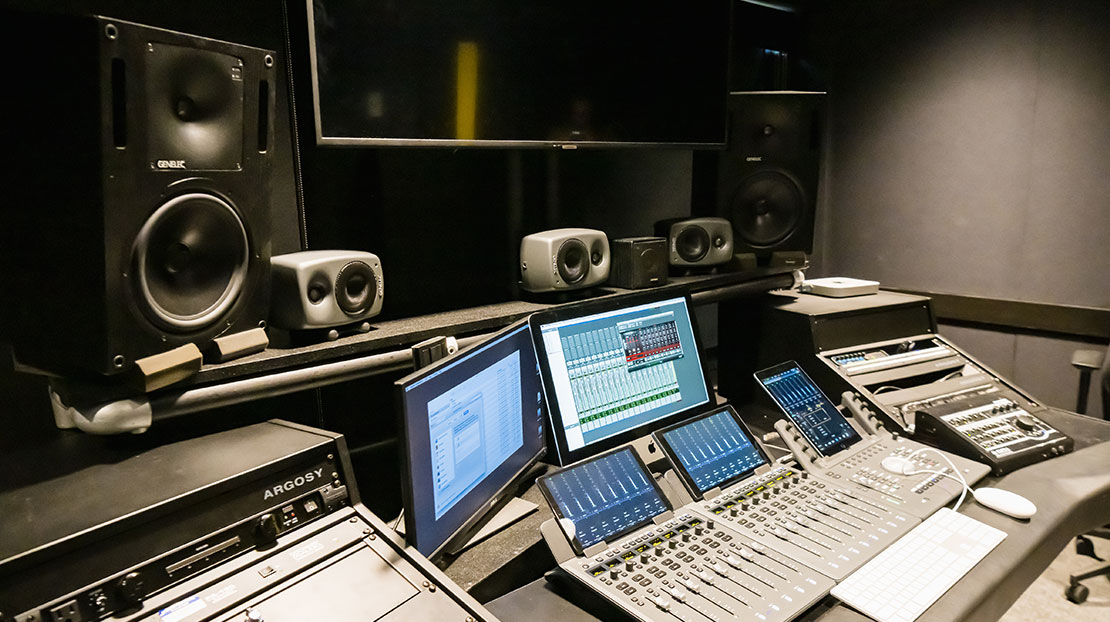 A new workshop for scene and model building, practical effects, prop creation, game prototyping, and circuit testing for desktop fabrication, gaming, film and audio production.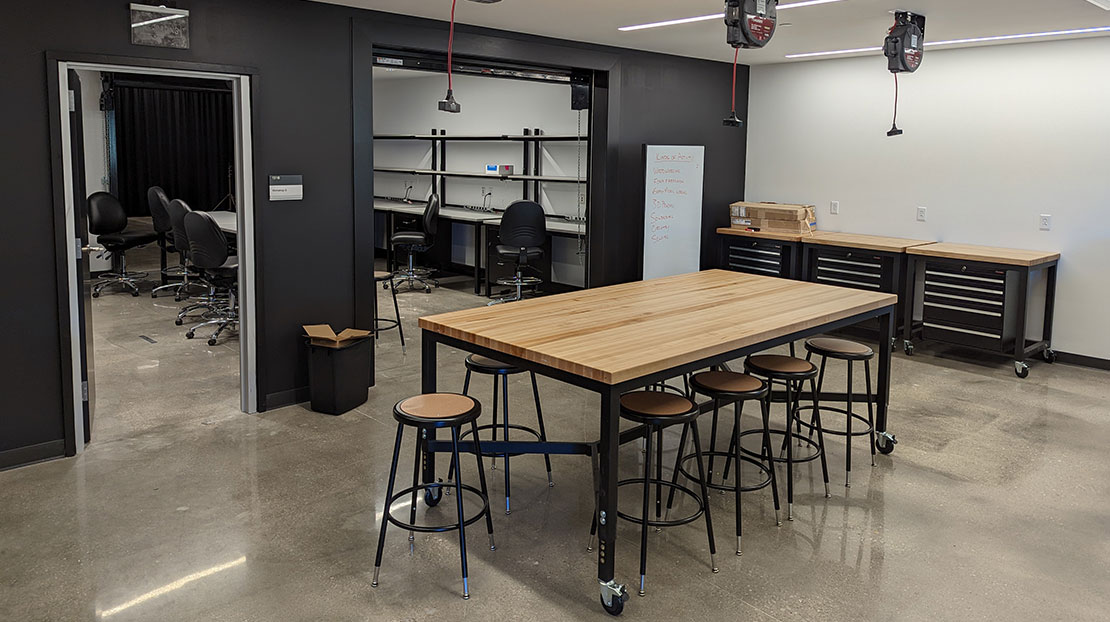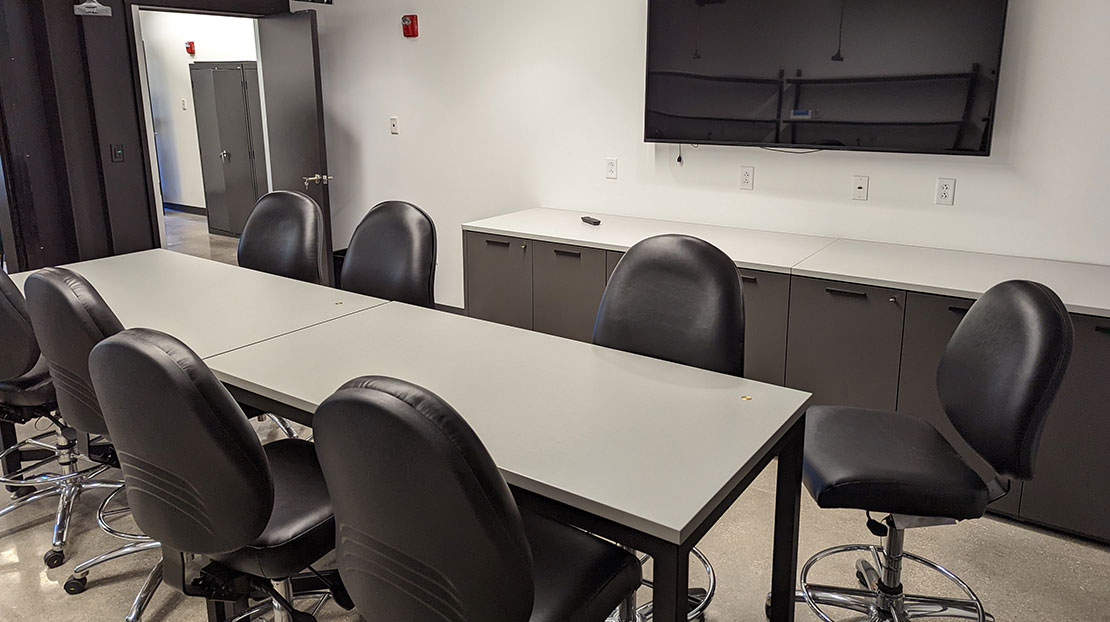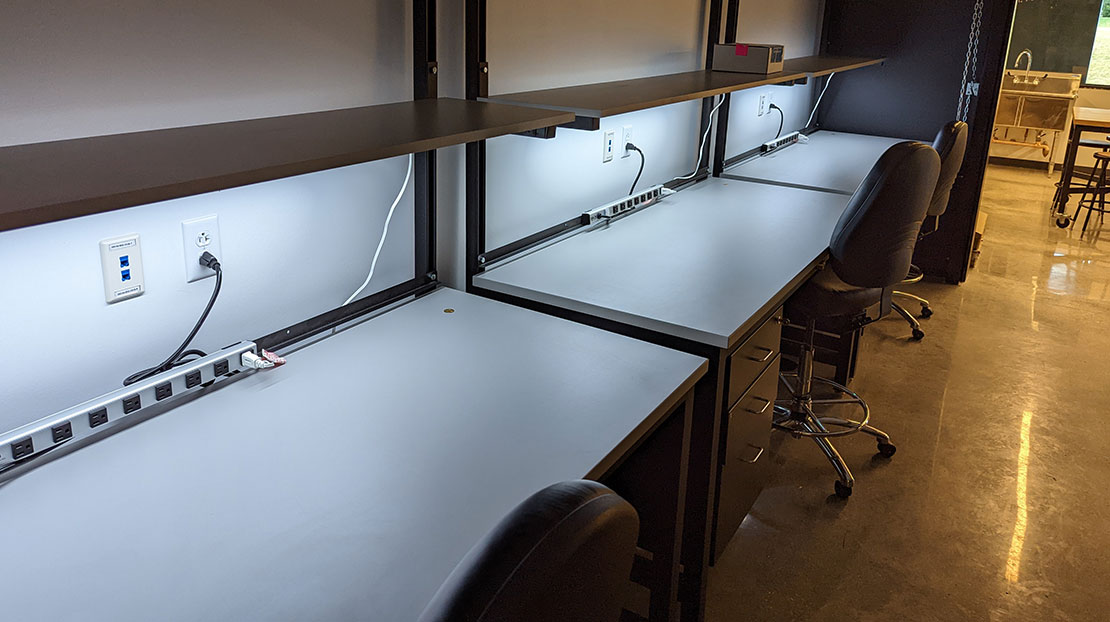 Labs for video, animation, game design, interactive and photography work. An image and photo studio that supports that latest in digital photography.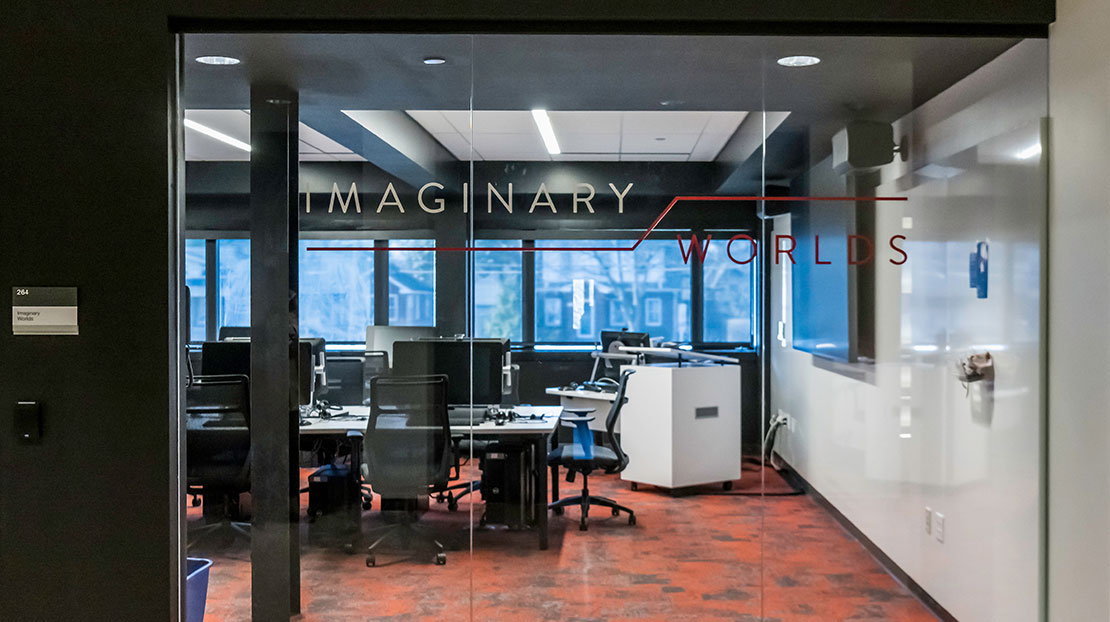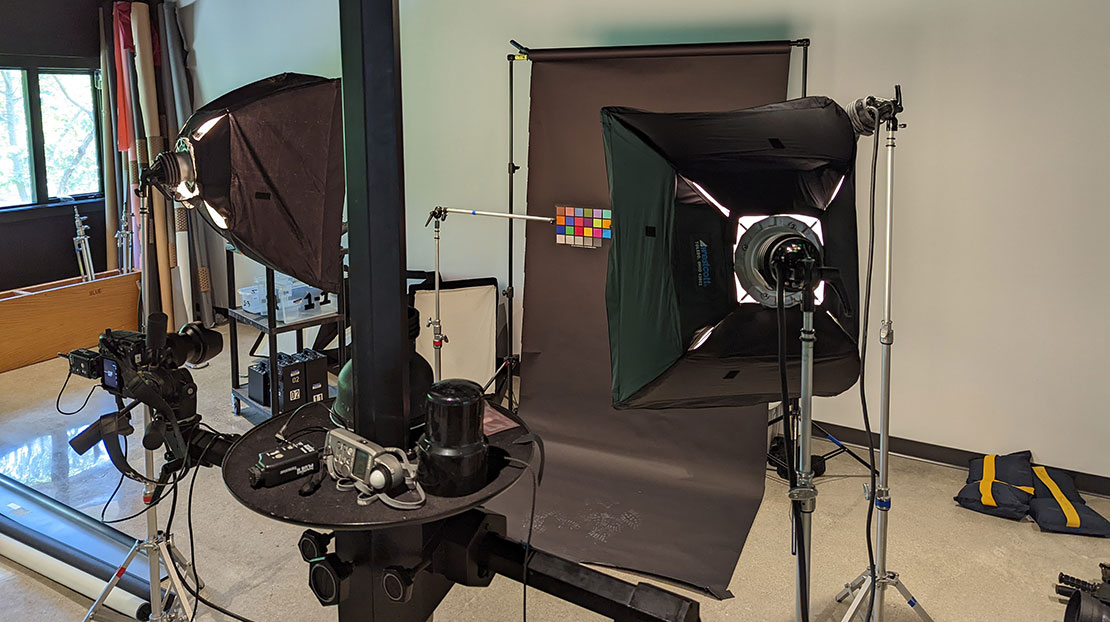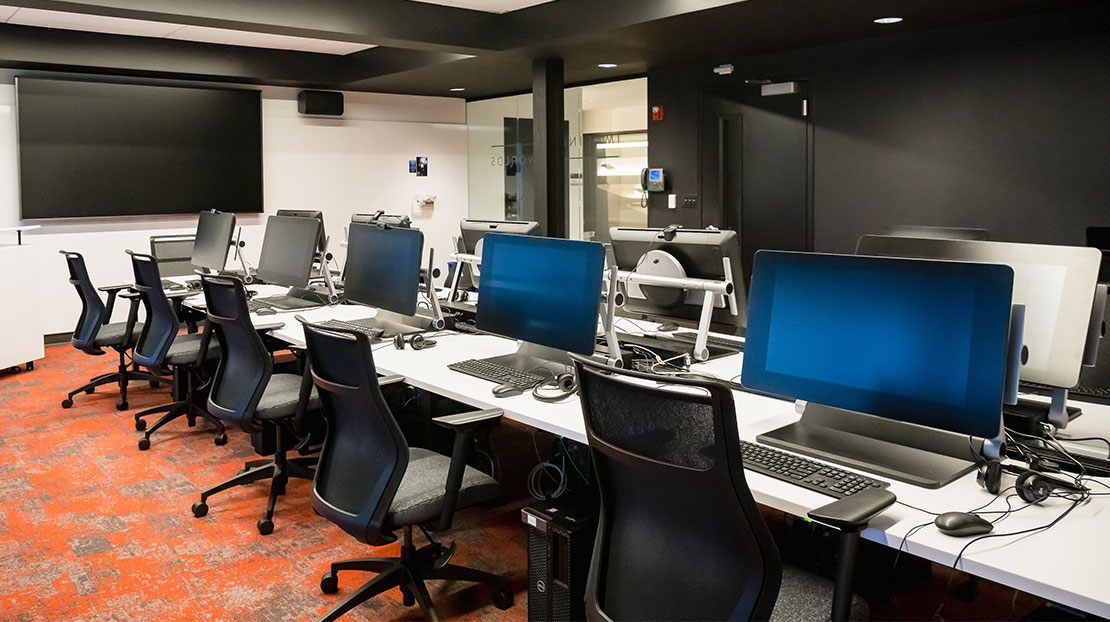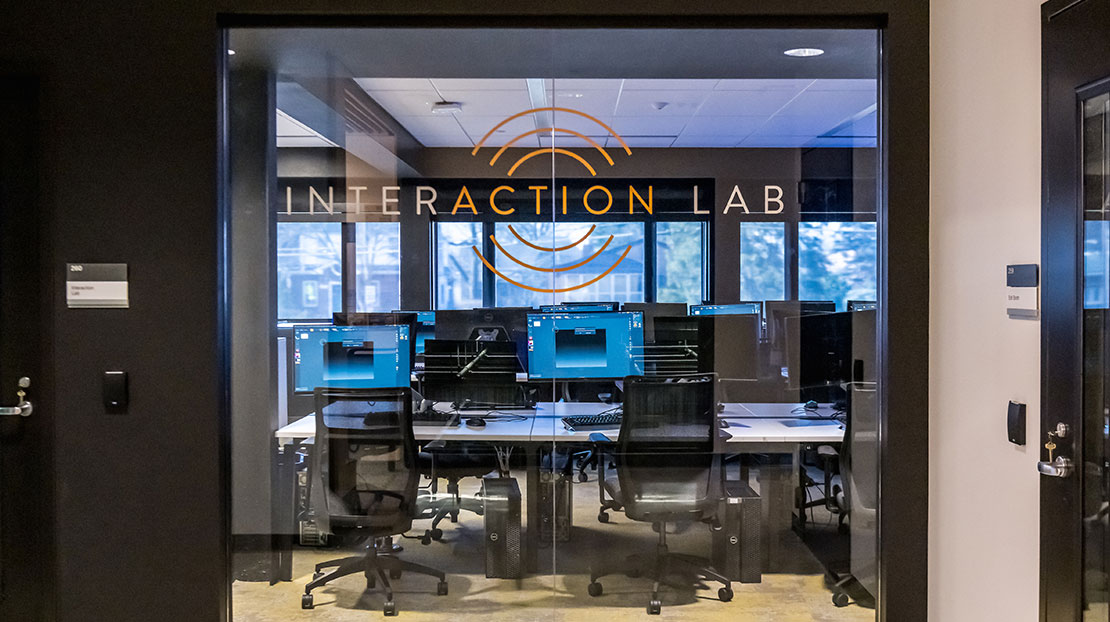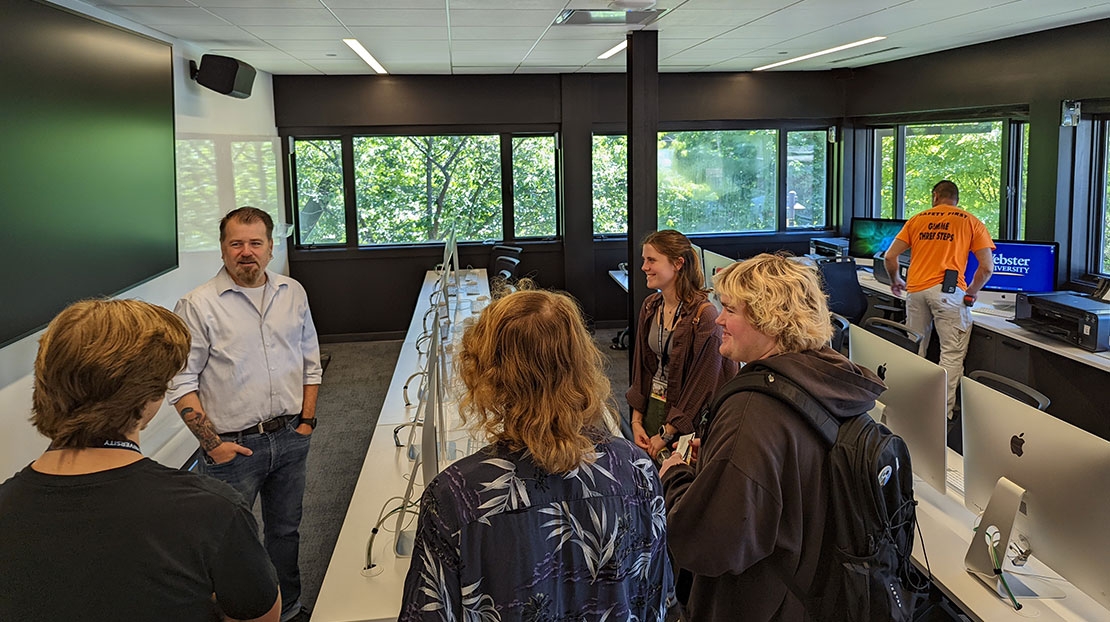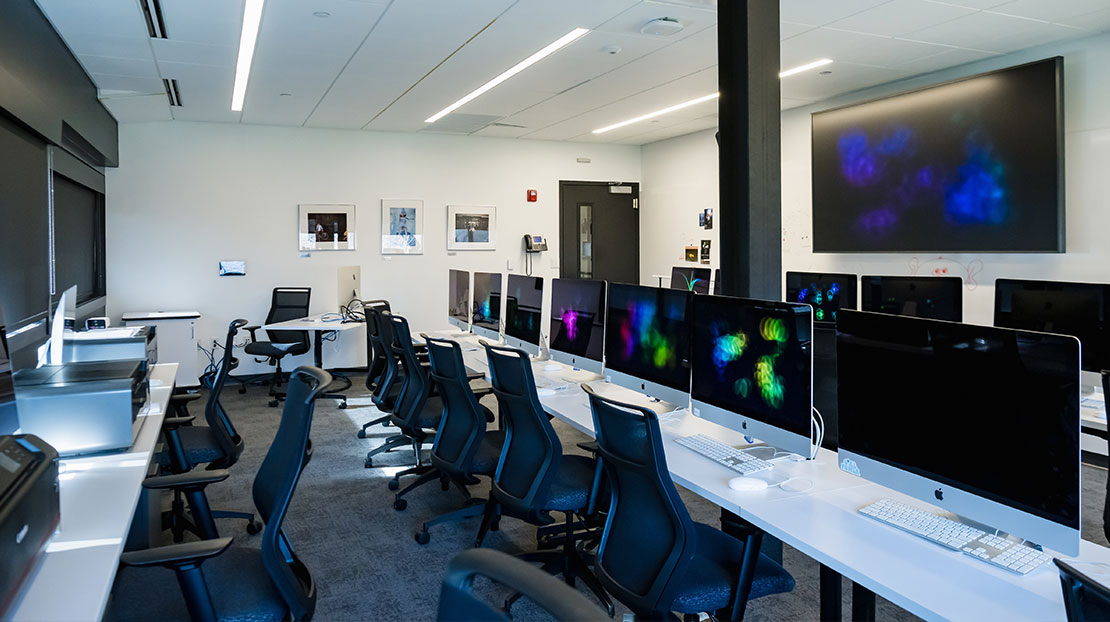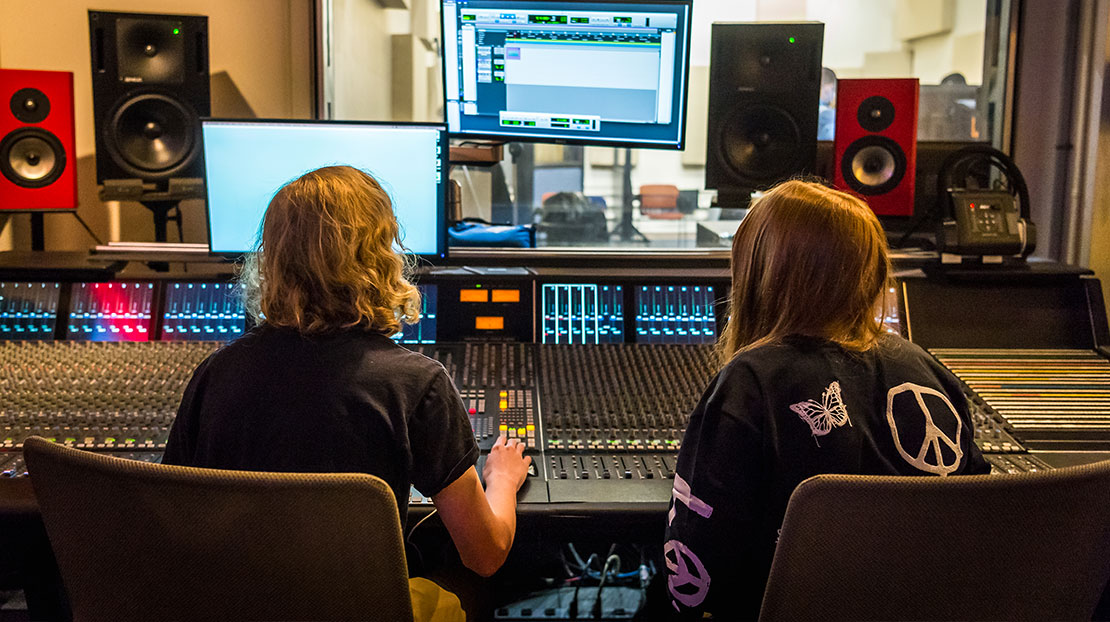 A new auditorium/screening room with acoustic treatment, surround sound, and video conferencing.
Hands-On Learning and Media Equipment Center
Webster students receive hands-on learning in environments that reflect the cutting-edge technology being used by the top communication companies in the world. Faculty and staff worked closely with the architects and engineers to make sure that the spaces created reflected the leading edge of industry and would give our students a significant advantage in their chosen fields after graduation.
Webster University is investing in the future of our students to prepare them for the exciting, ever-changing field of communications, including its constantly evolving equipment. The School of Communications' Media Center offers students access to $2+ million inventory of professional grade media production equipment.
Access to equipment gives our students experience using professional-level equipment and facilities in audio production, animation and film and video production. Students work with state-of-the-art equipment as early as their freshman year. The School of Communications evaluates equipment needs on an ongoing basis. Students work with a range of tools to better prepare them for the variety of equipment they may find in the professional world. The School invests in state-of-the-art technology and teaches students the latest techniques, so they are ready for their chosen professions after they graduate.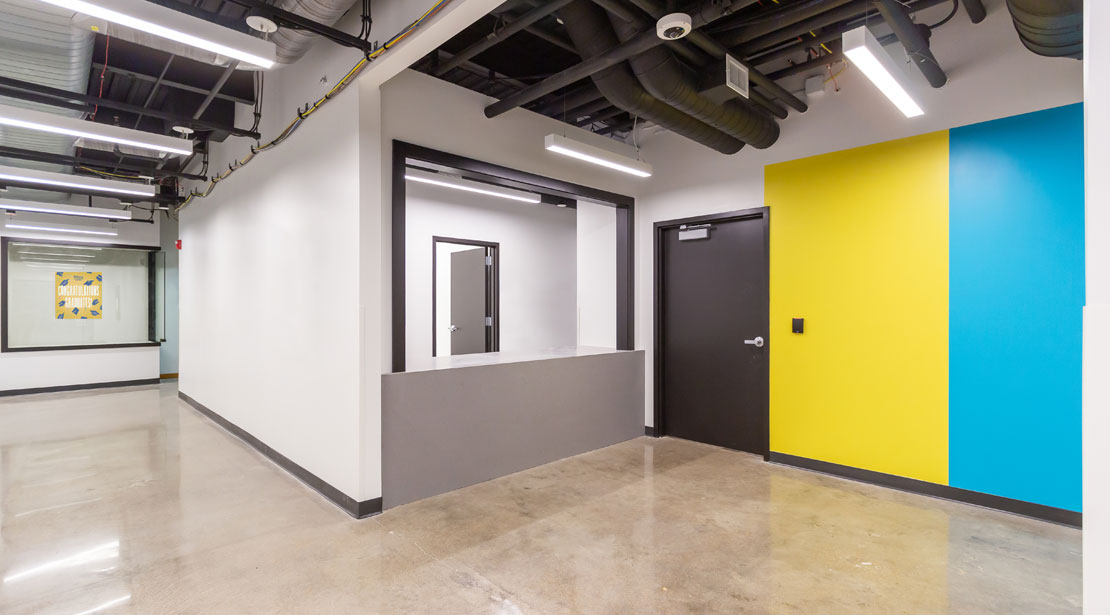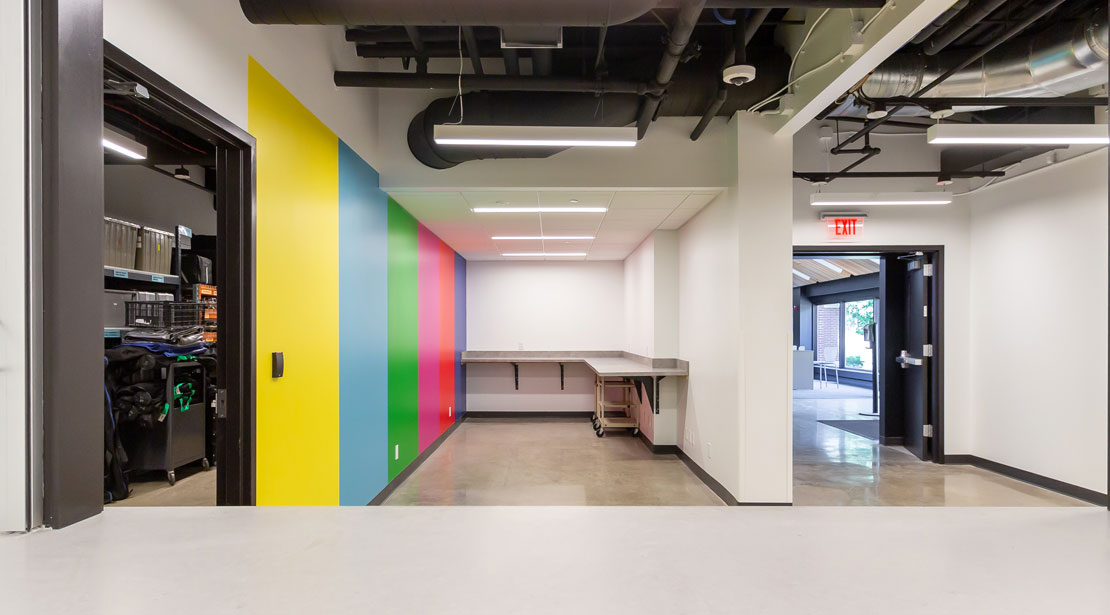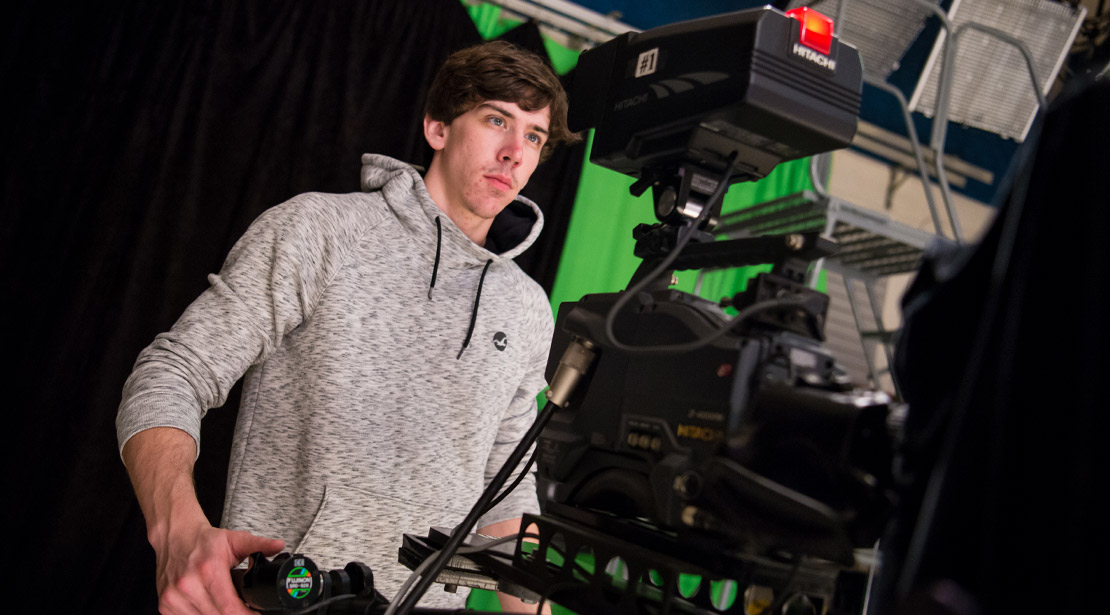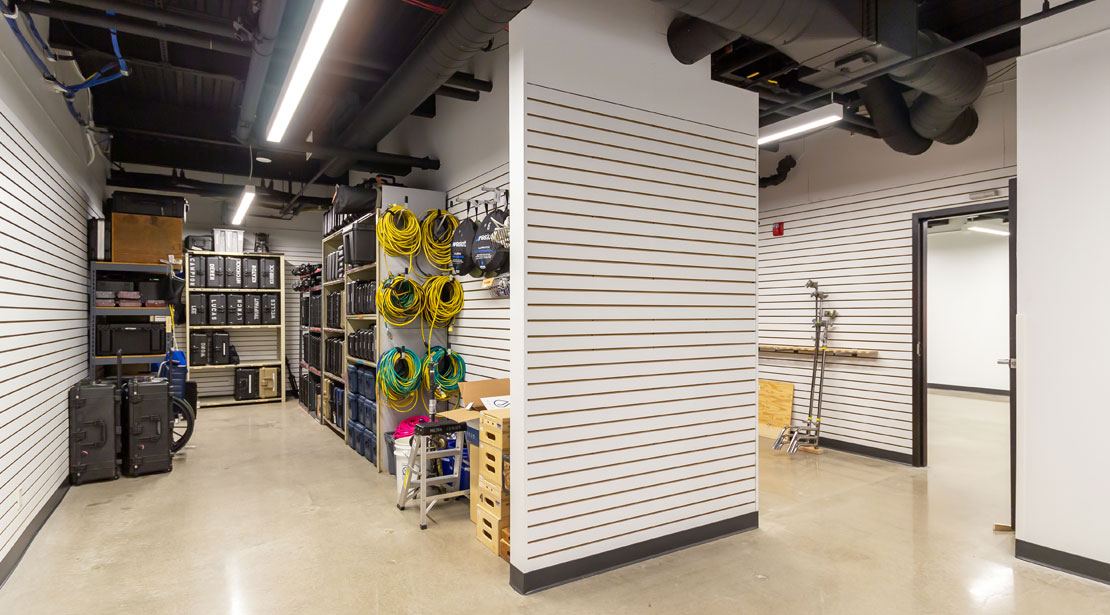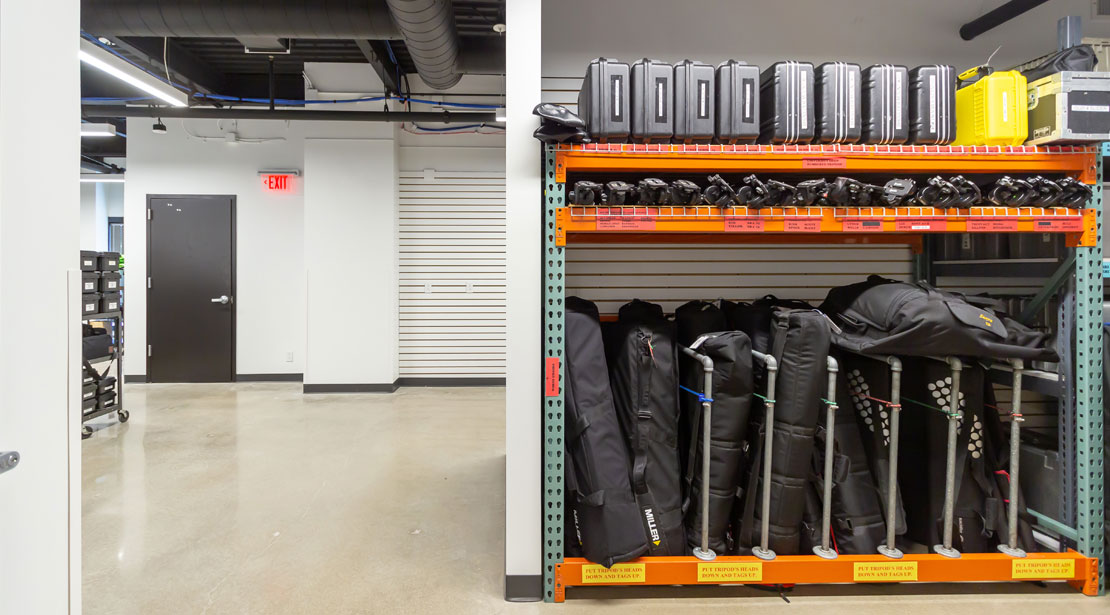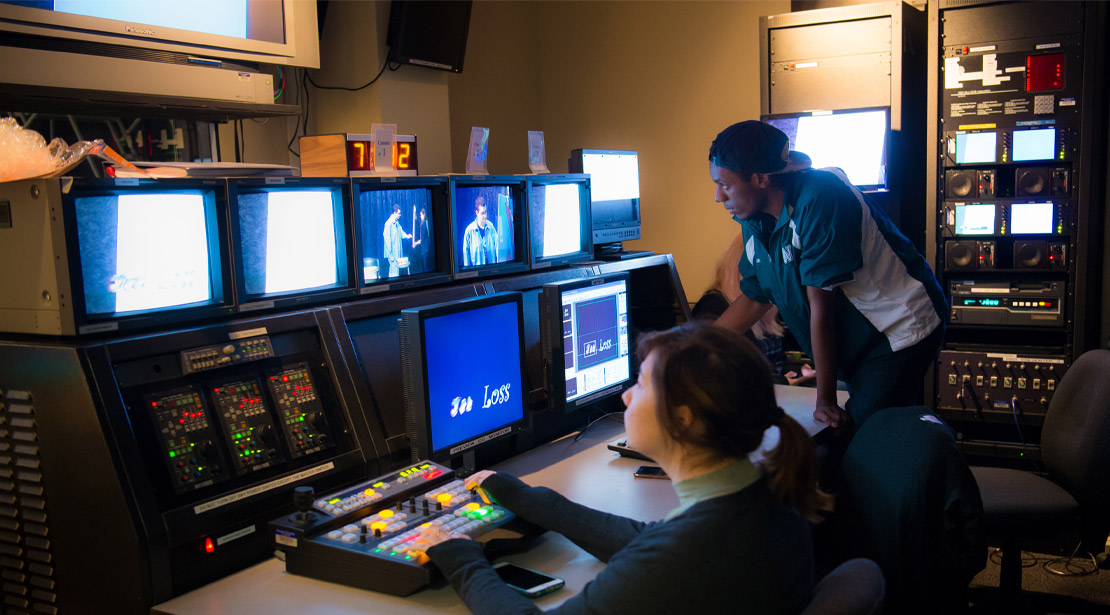 Professional Learning Environment That Supports Creativity and Innovation
School of Communications facilities support our faculty and students in pursuing the highest quality media and communication work in the region, and give our students important professional advantages in their post-graduation life. We provide students with a professional environment designed to support creativity and multi-media, interdisciplinary work, mirroring the top companies in the industry and numerous open meeting and teaching spaces that encourage collaboration. Full networking capability is available in every room internally and externally.
In addition to studios, labs and classrooms, the School of Communications includes the Kooyumjian Gallery, continuing Webster's three-decade tradition of photography exhibition and community engagement in its predecessor, the May Gallery.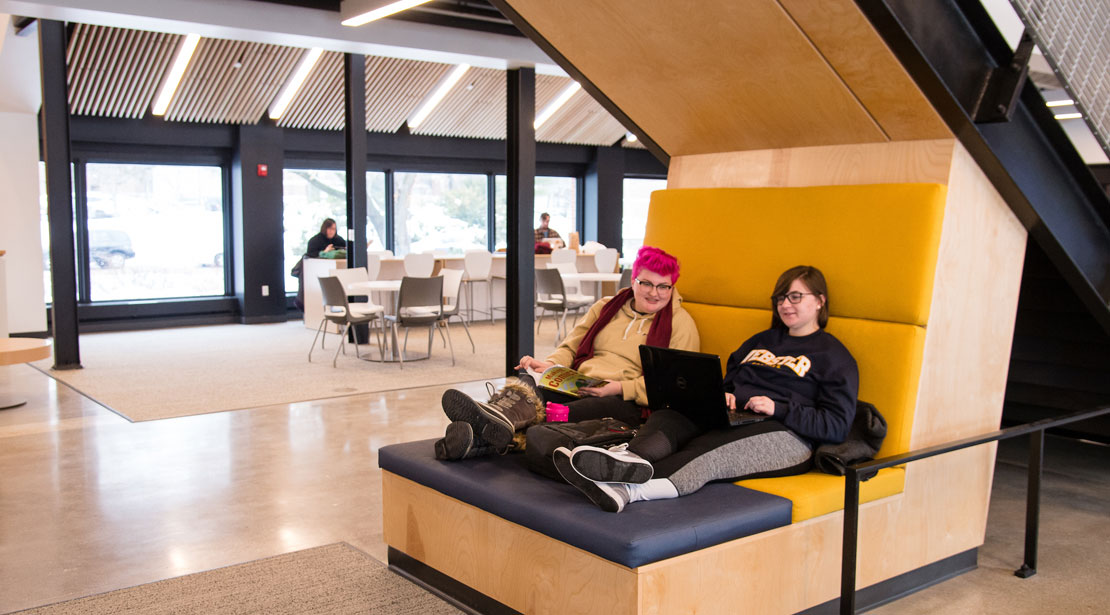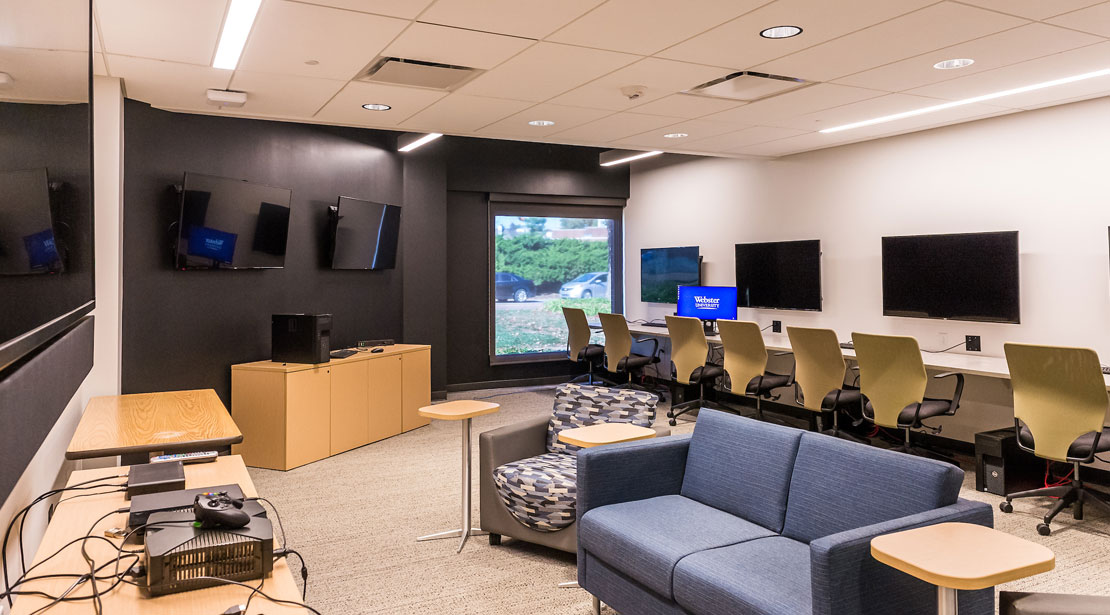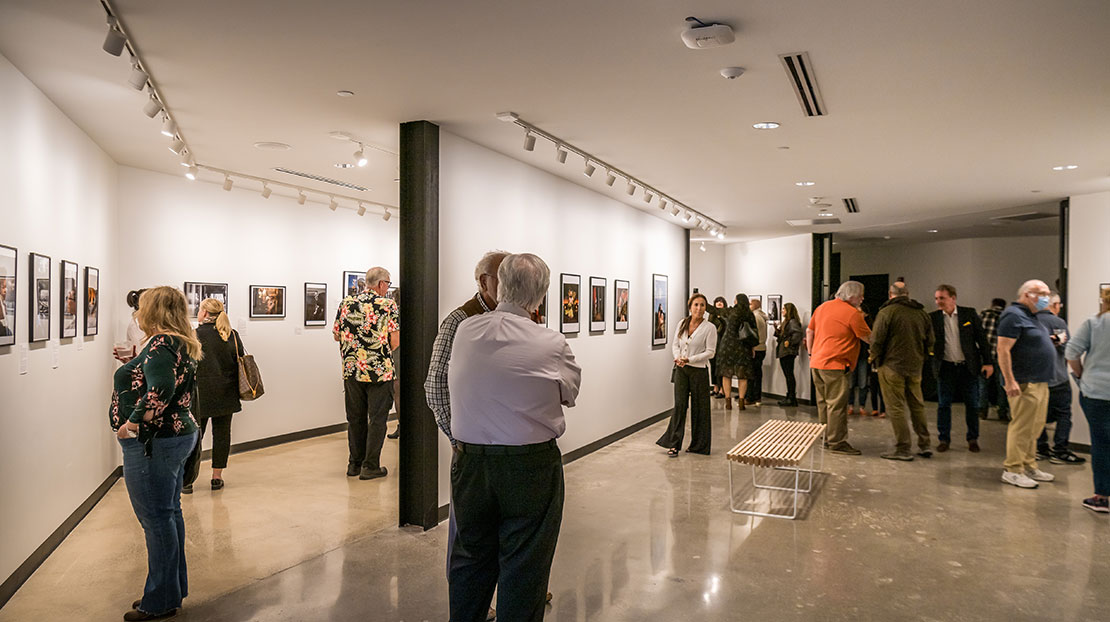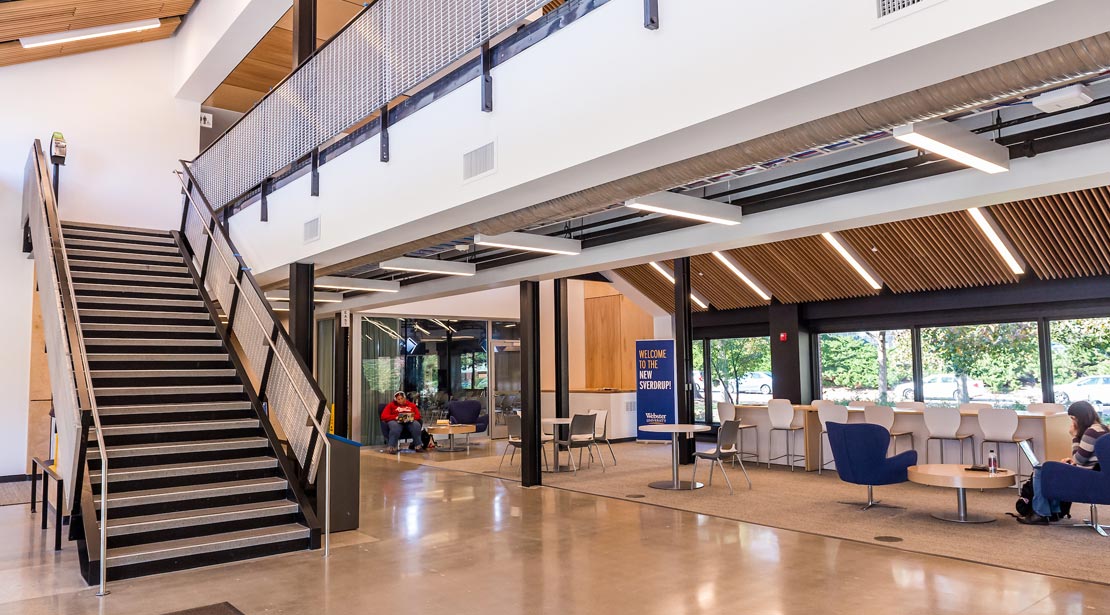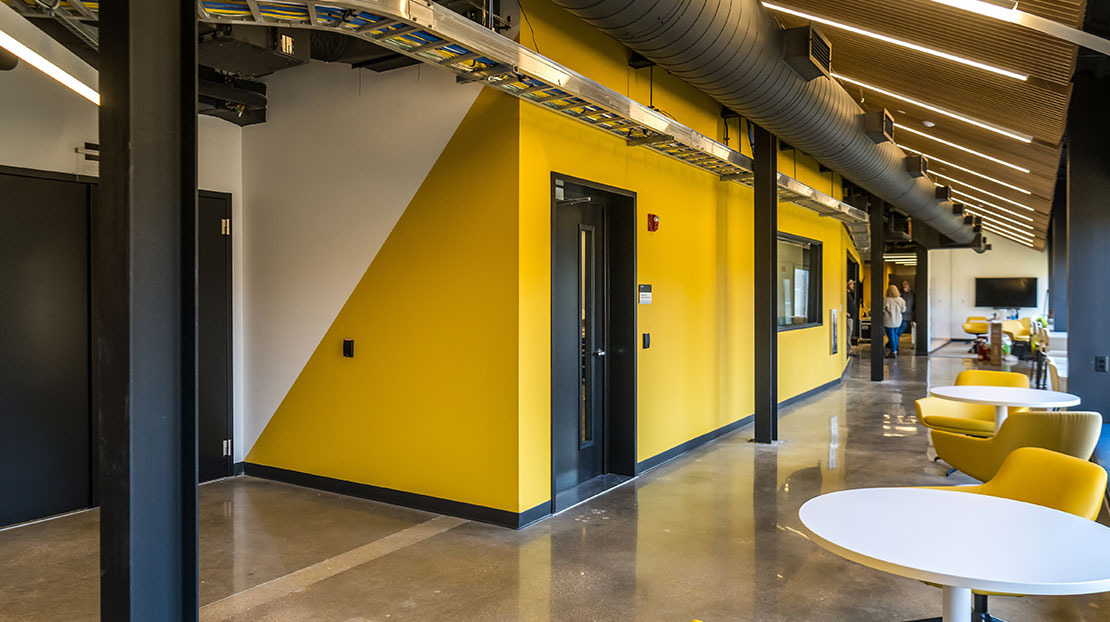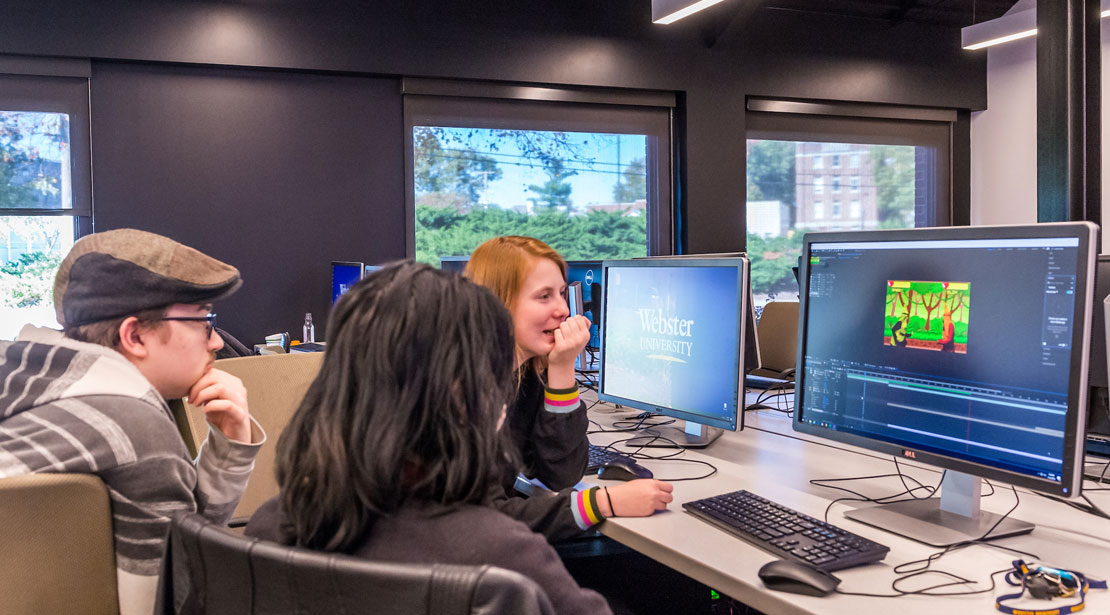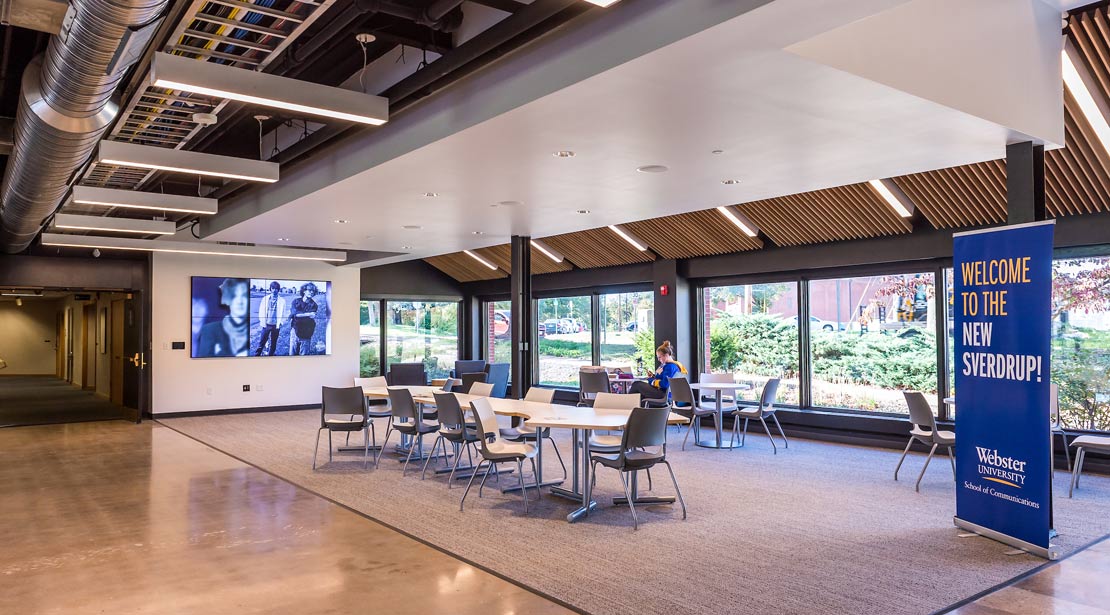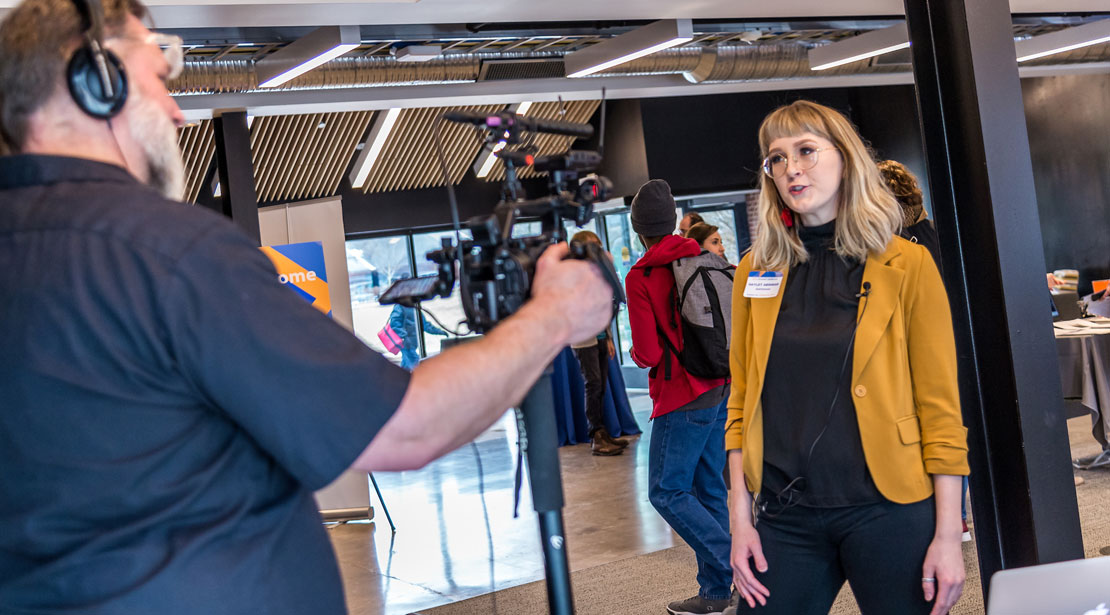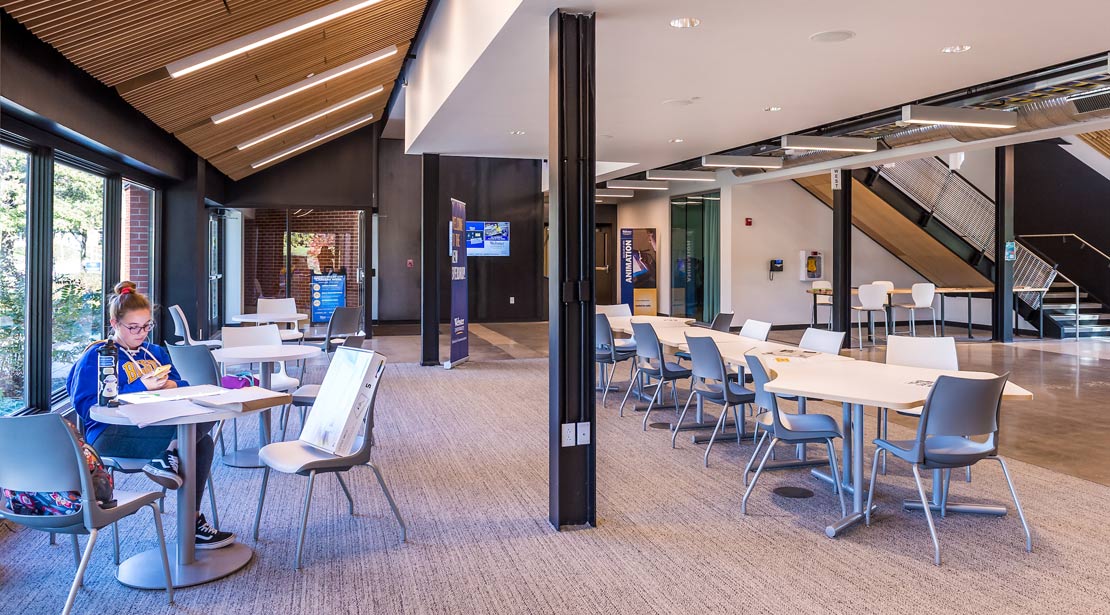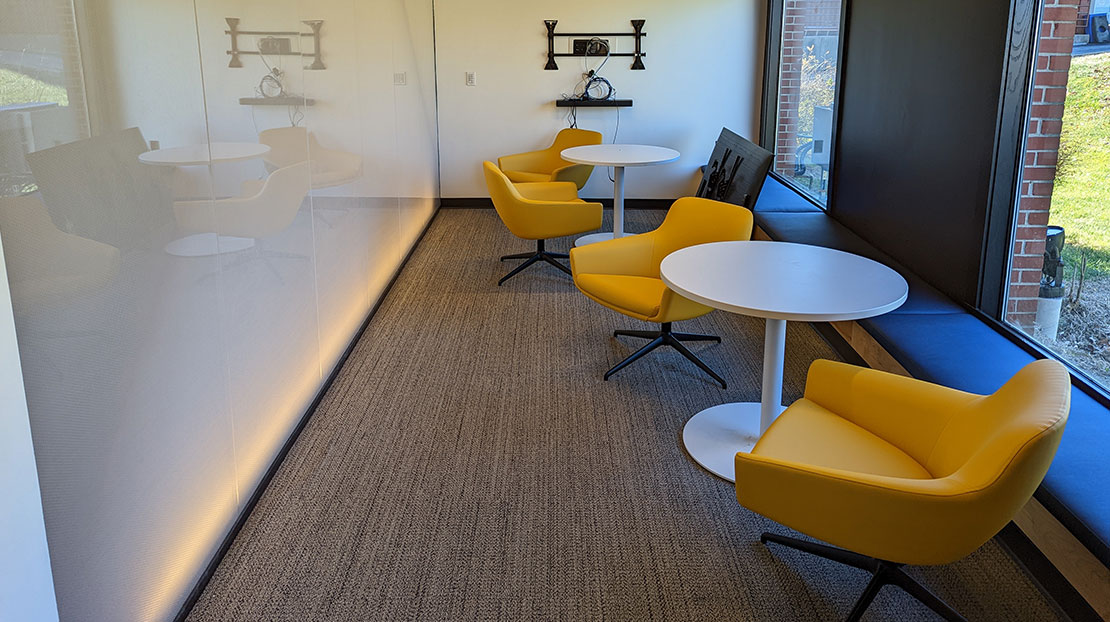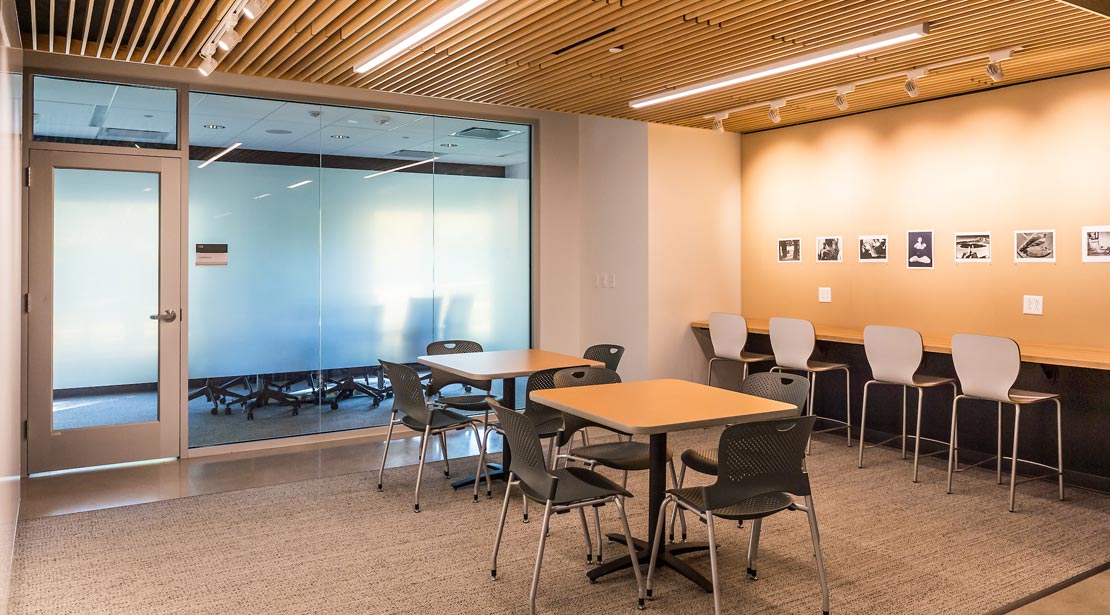 News and Events
Communications Information